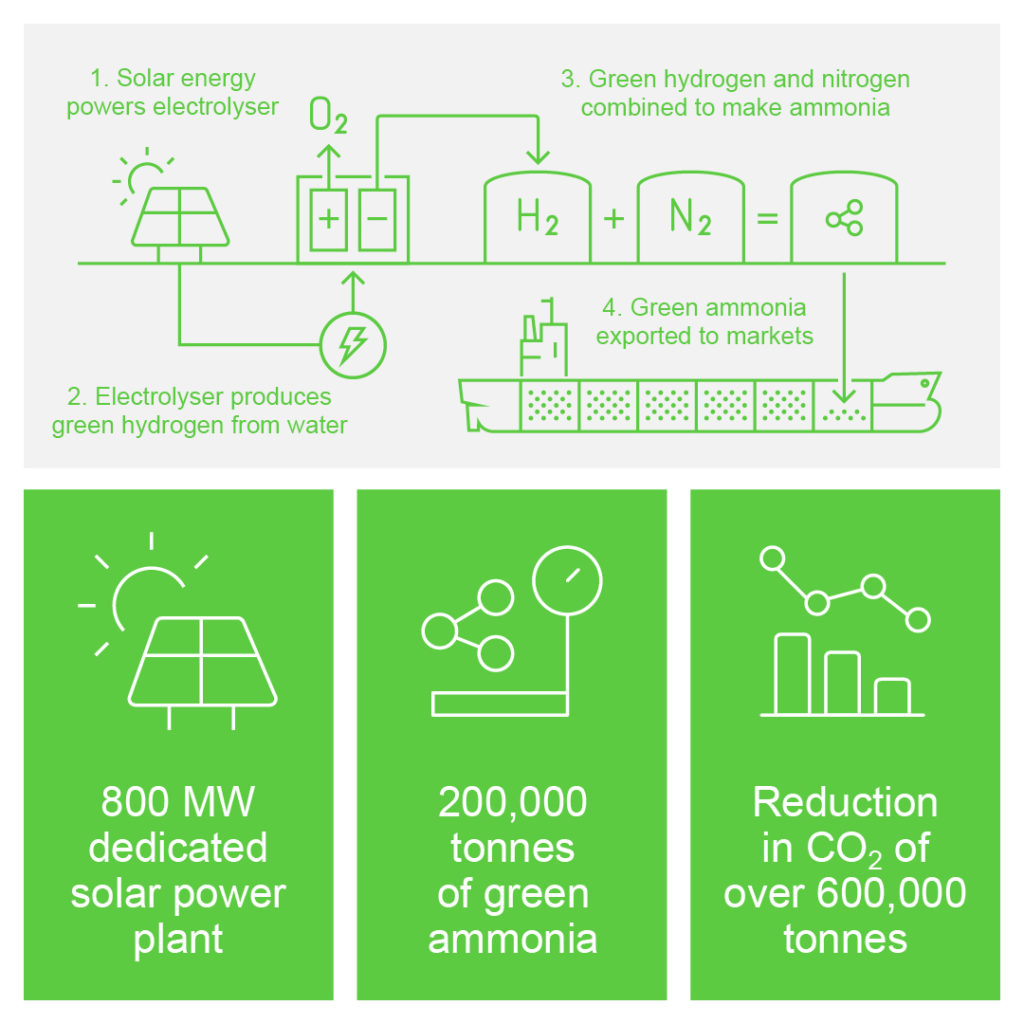 Khalifa Industrial Zone Abu Dhabi (KIZAD) recently announced the formation of a green ammonia production facility, targeting regional and international markets.
Helios Industry, a privately-owned special project vehicle company (SPV), plans to invest over AED3.67 billion (US$1 billion) in the construction of the facility over several years, which it aims to develop with local and international partners in two phases and is projected to produce 200,000 tonnes of green ammonia from 40,000 tonnes of green hydrogen.
The Helios facility located in KIZAD, will be powered by a dedicated 800-megawatt solar power plant within KIZAD in the near future, with capacity of 100MW in phase 1.
"The adoption of sustainability and green technology has gained significant traction within the GCC and greater MENA region over the past few years," said Abdullah Al Hameli, Head of Industrial Cities & Free Zone Cluster, Abu Dhabi Ports.
"Our project is an excellent illustration of our vision: to create, innovate, accelerate, and drive the transition to cleaner energy for a sustainable and better world," commented MK Saiyed, Managing Director, Helios Industry.
Upon completion, the plant is expected to reduce CO2 emissions by an excess of 600,000 tonnes annually, equivalent to the amount of pollution generated by roughly 140,000 vehicles if conventional methods are employed for Ammonia production.
Want to stay updated on the latest industry news and trends? Subscribe today to receive your monthly news highlights directly in your inbox!