Bell is known as a long-standing expert in the field of aviation, a pioneer responsible for many world firsts over its 87-year history, and at the forefront of its field as a provider of technology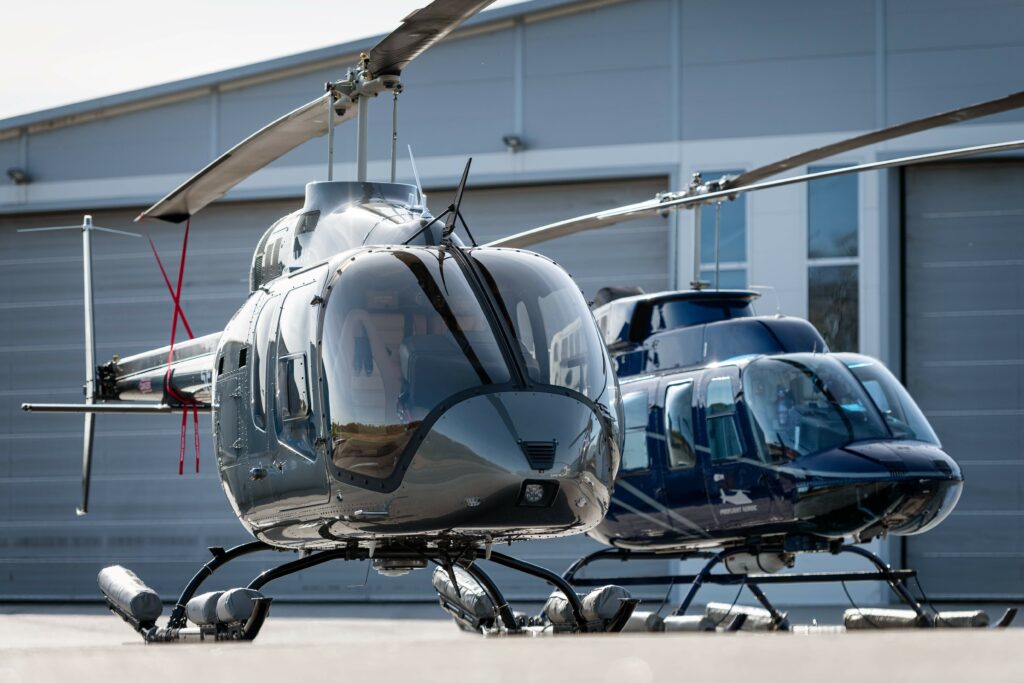 A designer and architect of superior solutions for vertical lift in the commercial and military sectors, with customers across six continents, Bell's capabilities extend far beyond simply manufacturing. It invests heavily into continuous research and development of advanced, responsible technology, with the aim of benefitting its entire operations and stakeholders, most importantly, its customers – but also the planet.
The actions being taken to reduce the company's carbon footprint are many and varied, adhering to differing timescales – these are being monitored and Bell is continuously looking for more efficient methods in its energy procurement and manufacturing processes. A major priority for Bell has always been the sustainment of its products – which benefits all stakeholders, including the one at the heart of its business: the customer. That customer can be the operator of a single platform or a nation's defense force operating a substantial fleet. Whilst missions vary, platforms have one important element in common – they are designed and built with the aim of serving the longest of lifespans, with the most minimal and cost-effective sustainment.
Bell now has an installed base of approximately 13,000 helicopters and offers a full suite of post-sales support and services, through a network of six Bell-operated service centers and 100 independent service centers. These are located in 35 countries and offer everything from logistics support to pilot and maintenance training, customization, technical data, component repair and overhaul and more. Platforms are also built to be 'upgradable' – so that avionics can be modified from analogue to digital and so on. On this basis, Bell has had sustainability in its DNA from the beginning of the company's inception.
The company is also exploring domestic production of aircraft in various strategic global locations – streamlining processes to become more cost, time and energy efficient, as well as investing in the countries in which it operates.
Aircraft operators too are concerned with reducing their carbon footprint, and so, along with exploring ways to diminish fuel consumption by developing electric, hydrogen and other propulsion systems that are sustainable, Bell has now integrated sustainable air fuel (SAF) into its demonstration and training fleet aircraft, and advises customers about its use and benefits. Meanwhile, Bell has been collaborating with Safran Aerospace and Avfuel around the adoption of SAF and has been undertaking rigorous testing to evaluate engine and aircraft performance data. In February of this year, a Bell 505 completed its first flight fueled solely by 100% Sustainable Aviation Fuel (SAF) – the first-ever single engine helicopter to do it. Bell collaborated with Safran Helicopter Engines, Neste, GKN Aerospace and Virent Inc. to make this Bell 505 flight possible. It's literally onwards and upwards from here.
Bell Flight is a wholly owned subsidiary of Textron Inc., which has five operating segments all related to mobility. Together the group has pledged its commitment as a corporate citizen to reducing its global carbon footprint – as outlined in the Achieve 2025 Sustainability Goal program. By co-operating with its sister companies and knowledge sharing, Bell can maximize its effectiveness in reducing its shared environmental impacts, as well as increasing its access to emerging technology and economics.
The Achieve 2025 initiative is a five-year plan (which began in 2020) with the aim of reducing greenhouse gas emissions by 20 per cent and a 10 per cent reduction in each of the following: waste, water and energy. The plan represents part of the path towards the group's overall sustainability goals. Bell's Environmental, Social and Governance (ESG) priorities also include the disclosure topics and metrics of Aerospace and Defense industry standards established by the Sustainability Accounting Standards Board (SASB), along with global environment, health and safety (EHS) policies and standards followed in every country Bell operates.
In addition, Bell's 2021 Corporate Responsibility Report saw the inclusion of an index to map disclosures to the recommendations of the Task Force on Climate-Related Financial Disclosures (TCFD), an important global advisory body that provides information to investors about the measures companies are undertaking to mitigate the risks of climate change. In January 2022 the TCFD was supported by over 3,000 organizations from 92 countries across the world.
The transparency that is provided to all stakeholders throughout Bell's business provides a valuable benchmark in order to monitor its progress in achieving its environmental objectives. Meanwhile, the Bell Innovation team is currently working on the following product technology development projects:
Electrification and sustainable technologies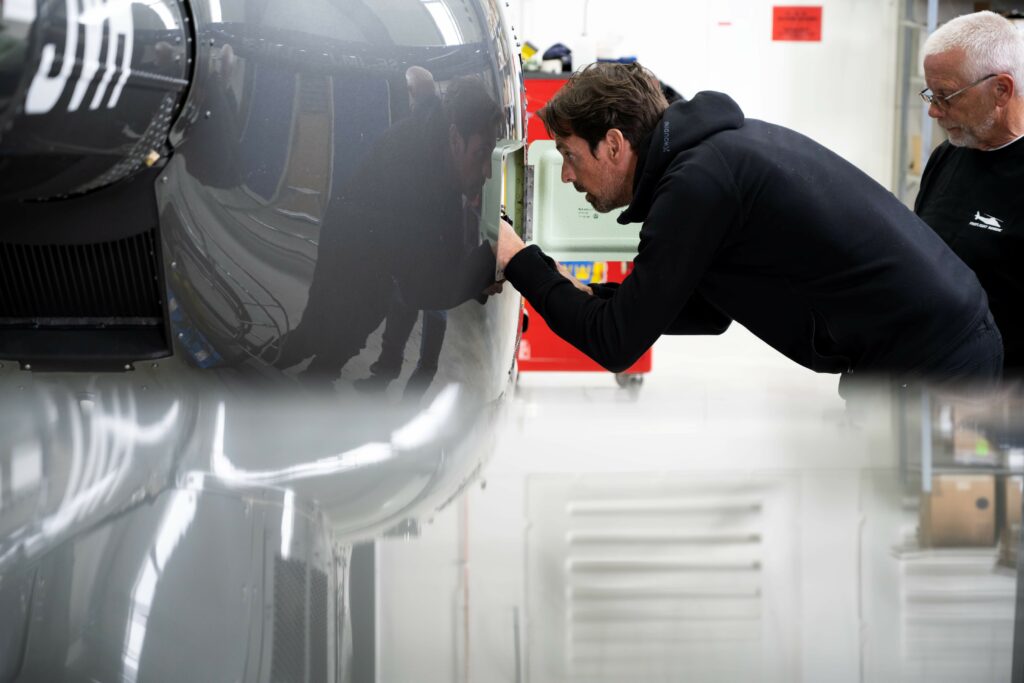 Commercial electrically distributed anti-torque (EDAT) is a first-of-its-kind system, which uses an all-electric tail rotor, resulting in significant noise pollution, carbon emissions and operating costs, while increasing safety.
Another technology in development is Bell's autonomous pod transport (APT) – an all-electric autonomous vertical takeoff and landing aircraft. APT can access and deliver supplies (with a payload of up to 110lbs) to locations inaccessible or unsafe to reach by ground vehicle.
Autonomy and safety enhancements
Bell is always looking to minimize pilot workload, mitigate risk and make the flying experience more intuitive. Triple redundancy and the integration of fly-by-wire technology, previously only seen on large aircraft, mean that pilots now have increased safety and user-friendly digital interfaces akin to a smartphone – with large customizable screens displaying key information at a glance.
Advanced concepts for commercial / military aircraft
Innovative technologies are being integrated into next-generation aircraft, to enhance safety, decrease maintenance costs, carbon emissions, and noise pollution. Bell has multiple HSVTOL future concepts in development, which combine the maneuverability and hover capability of a helicopter with the jet-like cruise speed, range and survivability of a fighter aircraft.
Digital Innovation
Connected fleet management is the way ahead and Bell is developing a digital mobility platform, called AerOS, in collaboration with Microsoft, that utilizes technologies that include artificial intelligence and the Internet of Things (IoT) to give a real-time, 360-degree status of a helicopter fleet. This will allow for fleet master scheduling, and Bell will ultimately have the capability to offer Mobility-as-a-service.
Simulation, software optimization tools, and operational analysis all come under the digital innovation umbrella. Such technologies will further aid the safe, sustainable and efficient movement of people, goods and data.
These efforts, including significant investments, and partnering with global industry experts across its operations, along with continuing development of innovations across the company and its business practices, have yielded excellent results in the move towards reducing environmental impact and a more sustainable future.