The liner service connects India and major Mediterranean ports with the United States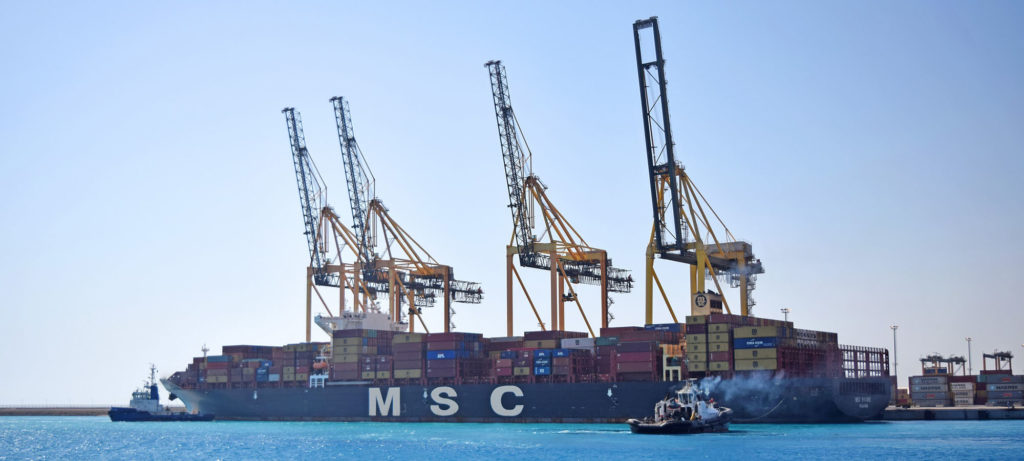 In yet another landmark achievement, King Abdullah Port recently received a maiden call from leading global container shipping company MSC's Indus 2 service.
With this major development, the port will help to further develop the Kingdom's thriving export market while also facilitating trade between North America and the Indian subcontinent, a key Saudi trade partner and one of the fastest-growing economies in the world.
King Abdullah Port will provide efficient services for containers transported on MSC vessels for goods imported from Mundra Port, India's largest private container port, to King Abdullah Port, in addition to exported goods from King Abdullah Port to European major ports and North American ports.
"The addition of King Abdullah Port to MSC's liner service reaffirms our role as a major enabler of international Saudi trade and one of the world's most important ports," affirmed Jay New, CEO, King Abdullah Port.
The port serves as a regional logistics hub connecting three continents on the East-West trade route, a key commercial network that accounts for 13% of global trade.
Leveraging its advantageous position in King Abdullah Economic City (KAEC), the port features world-class infrastructure used to deliver innovative solutions to customers and help develop the commercial shipping landscape within Saudi Arabia.
King Abdullah Port recently reached a milestone of handling 15mn TEU in a record amount of time since container terminal operations began in 2013. The milestone follows a 31% rise in container throughput in 2021.