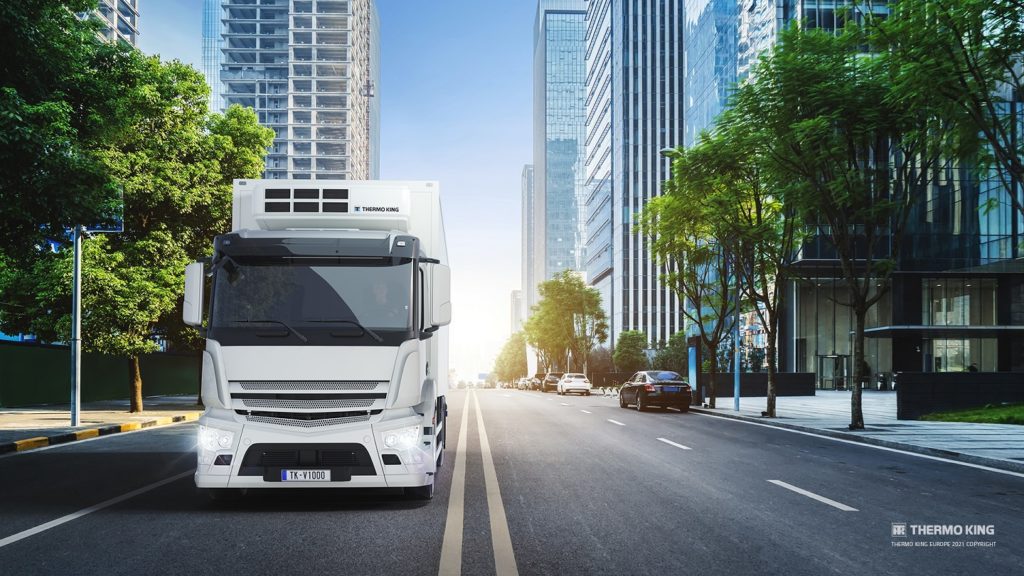 Thermo King announced recently the V-1000, its new single and multi-temperature vehicle-powered units designed for larger rigid trucks between 3.5 to 25 tonnes.
The new V-1000 is almost 25% more powerful and delivers 33% higher airflow and 67% higher stand-by capacity than the equivalent diesel units, offering large truck operators the benefits of advanced vehicle drive technology, the manufacturer said in a press communiqué.
The V-1000 uses a compressor exclusively developed for Thermo King which, when driven by the truck engine, produces performance previously unattainable in units of this type. This positively impacts the total cost of operation when it comes to fuel consumption, maintenance costs and productivity.
"High cooling capacity and high airflow of the V-1000 will protect our customers' load under the most arduous conditions," asserted Eneko Fernandez, Product Leader Truck, Thermo King.
For flexible operations, the profile of the Thermo King V-1000 makes it suitable for high cabs, while the units are also compatible with multiple vehicle types including CNG, LNG or Biodiesel, the press statement concluded.
Want to stay updated on the latest industry news and trends? Subscribe today to receive your monthly news highlights directly in your inbox!