The total e-commerce market value in the MENA reached $37 billion, and is expected to surpass $57 billion by 2026. In 2022. Food and drinks, consumer health, and home care were the fastest growing verticals across MENA. EZDubai has shared the report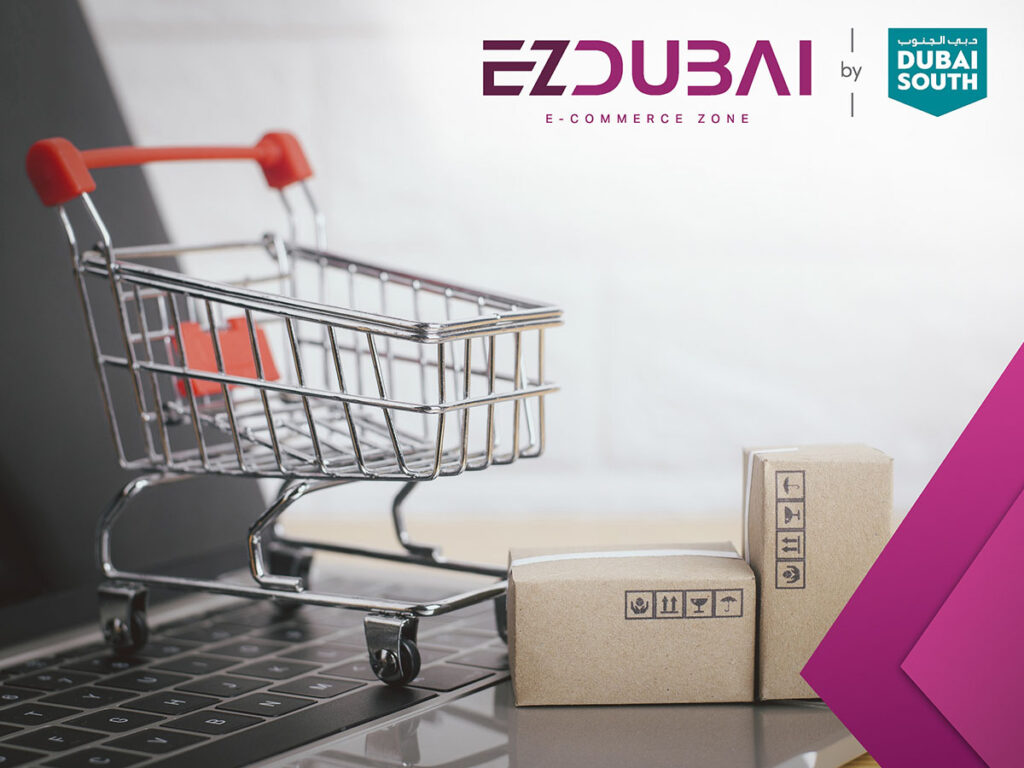 The fully dedicated e-commerce zone in Dubai South, launched the third edition of its 'E-commerce
Report in the MENA region' in collaboration with Euromonitor International, the world's leading provider for global business intelligence, market analysis and consumer insights.
The report revealed that the MENA region's total e-commerce market size reached US$37 billion in 2022, with a double-digit growth rate from 2021 and a 32% CAGR over the 2018 – 2022 period.
The MENA's double-digit growth is due to robust internet usage, a well-developed infrastructure, and supportive policies.
Several trends also contributed, including the increasing popularity of digital payment platforms, the rise of online grocery shopping, and expanding tech initiatives.
Furthermore, economic stability, technology investment, and a young, tech-savvy population fueled the strong development of the digital landscape in the MENA region, as highlighted in the report.
Market Size
The UAE, KSA, and Israel accounted for 72.1% of the total market size, with the growth in these countries attributed to factors including their technologically advanced populations, high-internet usage rates, and strong government finances. Specifically, Israel's innovative economy and the rising demand for speedy delivery services propelled it to the forefront of the market.
The report also notes that companies in the UAE are making use of dark stores to streamline inventory management and provide delivery.
Meanwhile, the KSA's rapidly growing population, technological advancements, and development of secure payment systems contributed to its strong performance in the e-commerce sector.
MENA E-commerce
The MENA e-commerce market size is expected to reach US$57 billion in 2026, with a CAGR of 11% over the 2022-2026 period. Although countries like the UAE, KSA and Israel are expected to remain leaders in e-commerce market share, countries like Algeria are expected to see strong growth.
In his comments, Mohsen Ahmad, CEO of Dubai South Logistics District, said: "The MENA region's e-commerce industry has experienced rapid growth in recent years, driven by a combination of factors, such as increasing internet and mobile penetration, rising consumer demand for convenience and value, and the emergence of innovative business models.
It is worth noting that government initiatives have also played a vital role in supporting this growth, with several regional governments implementing policies to support digital transformation and encourage entrepreneurship and investing in the necessary infrastructure and technology to facilitate e-commerce operations.
At EZDubai, we recognise the strategic importance of e-commerce to the region's economic development. We are committed to working closely with the government sector, and local and international businesses to further support the growth and success of this dynamic industry."
Engy Naguib, Senior Engagement Manager, Public Sector MENA region at Euromonitor International, said: "The demand for online shopping services in the MENA region is expected to continue growing. In particular, consumer electronics are expected to have a penetration rate of 29% for KSA and 50% in Egypt within total e-commerce by 2026.
Projection
Meanwhile, the food and drink industry in the UAE is projected to experience strong growth, with penetration rates reaching 13% by 2026. Additionally, the KSA's average order size is expected to increase by 50% in 2026. To sustain growth, Ecommerce players should prioritise personalisation of the online experience, adopt an omni-channel approach, and improve last-mile delivery services."
EZDubai was designed to attract leading e-commerce companies and create a benchmark with its infrastructure. The e-commerce zone, launched in January 2019 by HH Sheikh Mohammed bin Rashid Al Maktoum, Vice President and Prime Minister of the UAE and Ruler of Dubai, aims to promote the emirate's position as a hub for regional e-commerce.
Want to stay updated on the latest industry news and trends? Subscribe today to receive your monthly news highlights directly in your inbox!