Fair to help boost export thrust, says UAE's Ducab Metals Business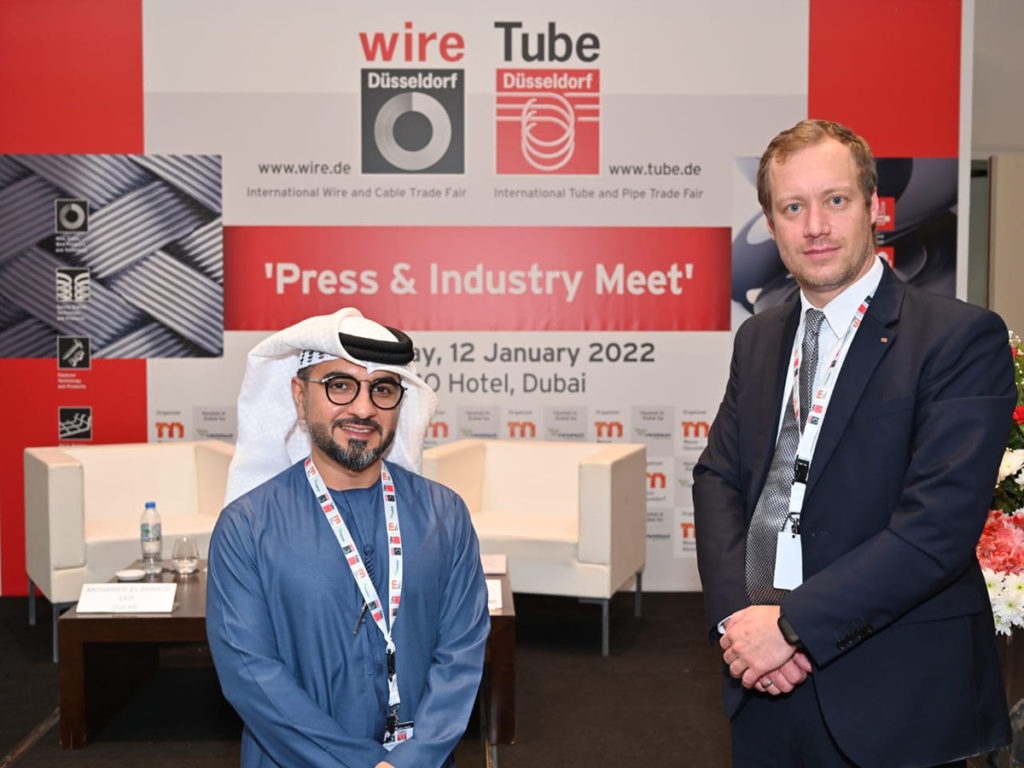 Middle Eastern companies in the global wire, cables and tubes segment, looking to increase exports have confirmed robust participation at the world's leading twin trade fair, Wire and Tube 2022, a visiting senior official of Messe Dusseldorf, the event organizer, said at a recent press conference in Dubai.
The fair at Dusseldorf, Germany, from May 9-13, is being organized at a time when various reports indicate that the global market for wires and cables at over US$ 330bn in 2021 is estimated to grow to over US$ 420bn by 2026, at a CAGR of 5 per cent.
"We are seeing a new robustness in the participation of companies at the show this year, indicating anticipation of a growth surge in this sector. Our regional exhibitors include the Ducab Metals Business (DMB), part of the UAE's homegrown global leader, Ducab," affirmed Daniel Ryfisch, Project Director, Messe Dusseldorf.
Key participant
Addressing a press conference alongside Mohamed Al Ahmedi, CEO, Ducab Metals Business, Ryfisch said, 148 companies from the Middle East region are taking part at the world's leading exhibitions for wire, cables and pipes, mainly from the UAE, Israel, Egypt, Iran, Turkey and Jordan.
"Our participation will reinforce our market reputation as a leading global player in the energy raw materials industry. This will also support expansion and diversification of our metals business. Currently, we export to 45 countries and our aim is to increase our overseas market footprints further," commented Al Ahmedi. Ryfisch indicated that Middle Eastern companies have taken up a cumulative exhibition space of 9,567sqm this year, nearly 15 per cent more than that of the last pre-pandemic Wire & Tube 2018. "The Middle East region also attracted 2,484 trade visitors in 2018 from the region, constituting 6 per cent of the total visitors.
Want to stay updated on the latest industry news and trends? Subscribe today to receive your monthly news highlights directly in your inbox!