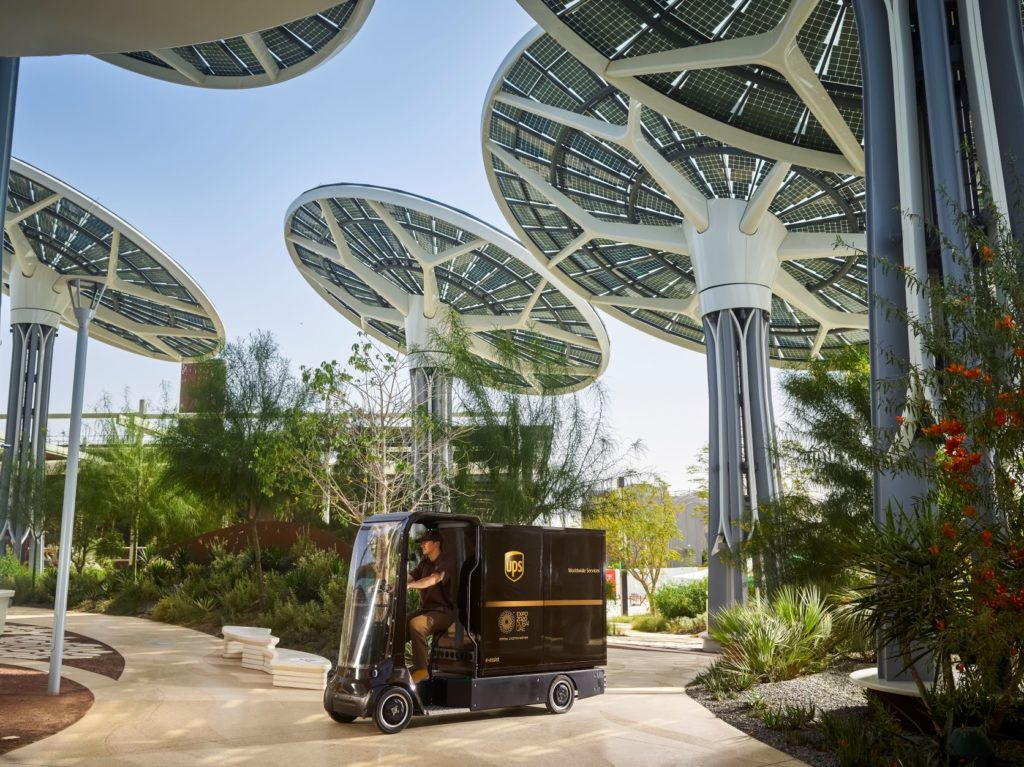 Company operates the largest private fleet of alternative-powered vehicles in the world
As the Official Logistics Partner of Expo 2020, UPS is expanding its onsite fleet with electrically-assisted cycles (eCycles), the company stated in a recent press communiqué.
In April, the company's newly updated Fernhay eQuad, a four-wheeled e-assist quadricycle, arrived at Dubai International Airport to be used for demonstration and training at Expo 2020. UPS will use several of these eQuads and its three-wheeled Rytle eBikes to serve the logistics needs of participating countries and visitors during the six-month event.
"UPS is bringing best practices to Expo 2020 and we're excited to provide logistics deliveries onsite with eCycles during the event," remarked Alan Williams, Vice President, UPS, for Expo 2020 Dubai.
These new vehicles build on UPS's growing fleet of sustainable delivery solutions that improve air quality, decrease congestion and reduce emissions, the press statement continued.
These eCycles are ideal for navigating dense, highly trafficked areas. Trained riders will operate between the five UPS customer counters, country pavilions and onsite warehouse to deliver packages, documents and goods for replenishment. Zero-emission vehicles like these are a key part of UPS's commitment to helping create a carbon neutral future.
"We're optimizing our fleet with innovative solutions that enhance future use cases," commented Luke Wake, UPS Vice President, Fleet Maintenance and Engineering
Want to stay updated on the latest industry news and trends? Subscribe today to receive your monthly news highlights directly in your inbox!