Initiative aimed at reducing carbon emissions are installed in phases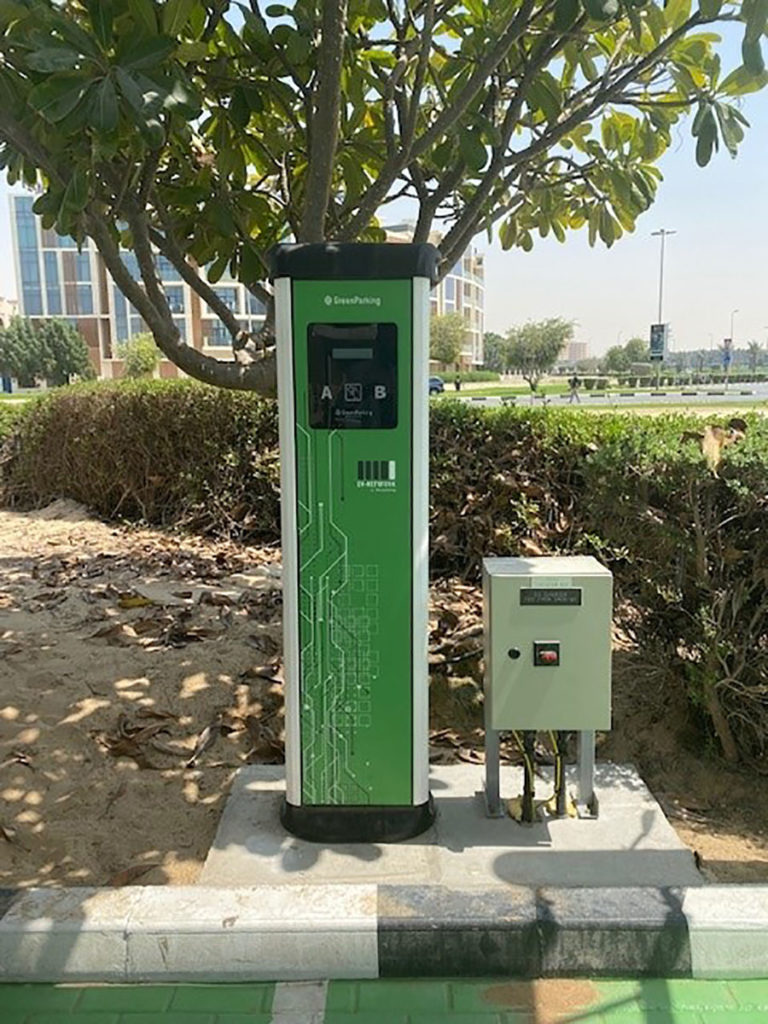 Dubai Investments Park (DIP) has embarked on an initiative to install Electric Vehicle (EV) charging stations across DIP, encouraging the use of environmentally friendly electric vehicles, contributing to reducing carbon emissions and promoting sustainable transportation modes.
The EV station, with a total capacity of up to 44 KW, located strategically in DIP 1 within the DIP Shopping Centre parking area, is among the first deployments by DIP with additional charging stations due to be installed in phases across the development.
The charging station is capable of charging two electric vehicles (EV) at the same time, through 2 ports and are enabled to facilitate easy integration across a wide variety of vehicles with high-speed charging.
"This is a demonstration of our commitment to supporting e-mobility network in the UAE, being at the forefront of bringing transformative green mobility solutions and supporting UAE's sustainability ambitions," commented Omar Al Mesmar, General Manager, Dubai Investments Park.
The installation of electric vehicle charging stations, fuelled by low-carbon energy, supports the growing electric vehicle automobile market, and encourages drivers to adopt clean transportation options. Featuring less cable work, the EV charging stations are cost-effective and reduce carbon footprint.
The installations have been implemented by Green Parking company, the main supplier and specialist of EV Charging Stations in the region and Dubai Electricity and Water Authority's (DEWA) partner in the Green Charger Initiative.
Want to stay updated on the latest industry news and trends? Subscribe today to receive your monthly news highlights directly in your inbox!