Dr. Shereen Nassar, Global Director of Logistics Studies and Director of MSc Logistics and Supply Chain Management Suite at Heriot-Watt University Dubai, shares insights on how green supply chains will continue to be a priority in 2023.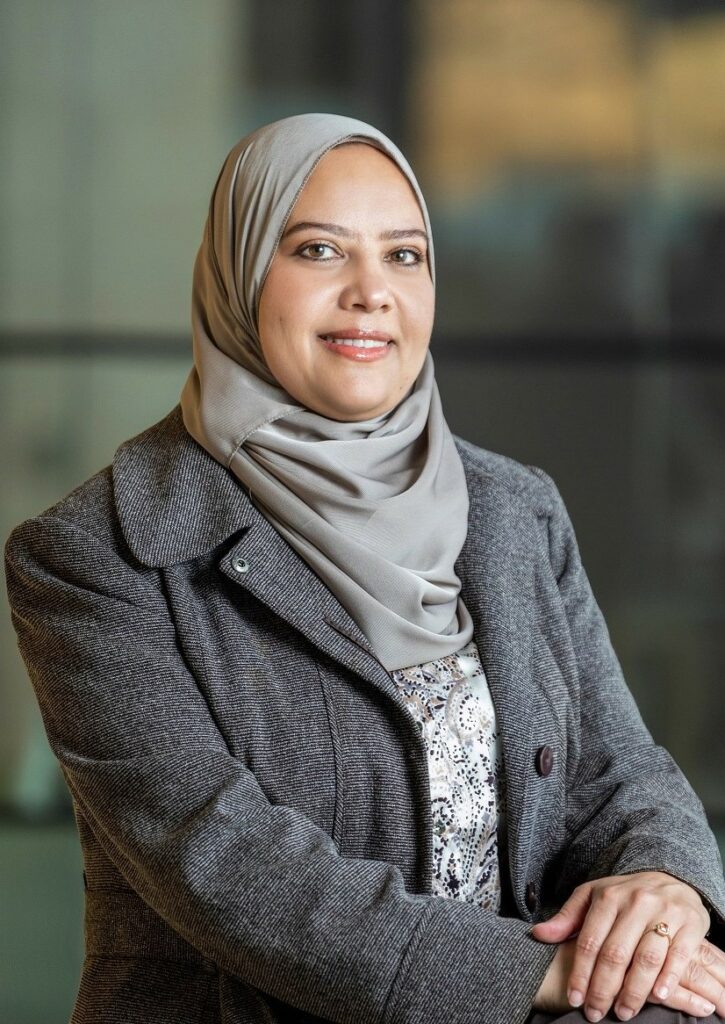 The increased awareness of the impact of human activity on the environment is driving the rising demand for products and services produced and delivered in an eco-friendly manner. According to a survey by Nielson IQ, 72 per cent of global consumers are willing to pay more for sustainable products. The continued growth of the e-commerce sector has increased consumer demand, creating pressure for businesses to compete by offering more sustainable solutions. As concerns for sustainability and environmental responsibility continue to grow in both business and society, the discussion around the green supply chain in 2023 remains crucial. By implementing green supply chains, companies can reduce their carbon footprint, limit waste and pollution, enhance their reputation and competitiveness in a rapidly evolving market, as well as play a role in addressing global challenges like climate change and depletion of natural resources.
Strategic implementation of a sustainable supply chain
According to a 2021 Insight Report by Boston Consulting Group, eight supply chains, from raw materials to end-product manufacturing account for more than 50 per cent of all global greenhouse gas emissions. Food industry has the biggest carbon footprint at 25 per cent of global emissions, followed by construction industry at 10 per cent. To improve the supply chain sustainability, companies must implement a holistic and continuous approach to regularly evaluating and adjusting their practices as necessary. They must also adopt sustainable transportation methods, such as using electric vehicles or ships powered by alternative fuels, to reduce their carbon footprint.
Additionally, companies can consider certifying their supply chain as environmentally friendly through recognised sustainability standards, such as LEED or ISO 14001. Advanced technologies like AI and machine learning in the supply chain can assist companies in identifying risks, trends, and opportunities, thus reducing waste, and enhancing efficiency. Although sustainable supply chain solutions like using renewable energy sources, reducing greenhouse gas emissions, improving recycling and waste management, promoting fair labor practices, and ensuring ethical sourcing of materials are obvious choices for businesses to adopt, it takes years of disciplined approach to drive the overall change.
Regional outlook
The GCC region is well-positioned to lead the way in sustainable business practices and reducing the environmental impact of industries. Governments are also taking steps to promote sustainability, with initiatives aimed at reducing carbon emissions and promoting renewable energy. For instance, Saudi Arabia has initiated Vision 2030 National Agenda to diversify its energy sources and create sustainable communities like NEOM. Building the next generation of transport and logistics solutions,
Etihad Rail is promoting a technologically advanced and sustainable transportation system to enhance the global business landscape. This aligns with the goals of Abu Dhabi's Economic Vision 2030 and the UAE's Centennial 2071 by providing faster, greener, and more efficient transport solutions. These initiatives aim to develop a future-focused and eco-friendly environment for living and working. Moreover, it is creating a supportive environment for companies that adopt green supply chain practices, which can improve their reputation and competitiveness in a rapidly changing market. Since UAE will be hosting COP28, the supply chain sector in the region will face growing demands to tackle environmental concerns. This will lead to enactment of new laws that motivate businesses to reduce their carbon footprint and promote sustainability in their supply chain operations.
Key challenges to be addressed
Companies constantly struggle to streamline business processes and balance costs while creating an efficient and resilient supply chain. The perceived cost associated with implementing sustainable practices, investment in new technologies, and employment training are some key concerns for companies.
Additionally, there can be a lack of understanding about the benefits of green supply chains, making it difficult for companies to secure the necessary resources and support from stakeholders. Moreover, the resistance from suppliers unwilling or unable to adopt sustainable practices, makes it challenging for companies to fully integrate sustainable practices throughout their supply chains.
Furthermore, the lack of standardisation and transparency in reporting environmental impact can make it difficult for companies to compare their performance with others and set meaningful sustainability goals. Overcoming these barriers requires a commitment to sustainability at a strategic level, a clear understanding of the benefits, and revisiting business and supply chain strategies, and the development of industry-wide best practices and standards.
Upskilling and acquiring knowledge about green supply chain practices can significantly help the existing and future workforce to successfully incorporate sustainability in supply chains. Academics can play a significant role in providing knowledge and training in green supply chain management, which can prepare the professionals to deal with the challenges while helping organisations stay ahead of the. It won't be an overstatement that knowledge capital will drive successful businesses and help companies incorporate sustainability in supply chains and overall operations to drive change.