King Abdullah Port is a key node in facilitating the Kingdom's trade with the global markets
The pivotal objective at King Abdullah Port is to provide an excellent range of supply chain solutions, on both a regional and global scale, in line with the mission of Saudi Arabia's National Transport and Logistics Strategy.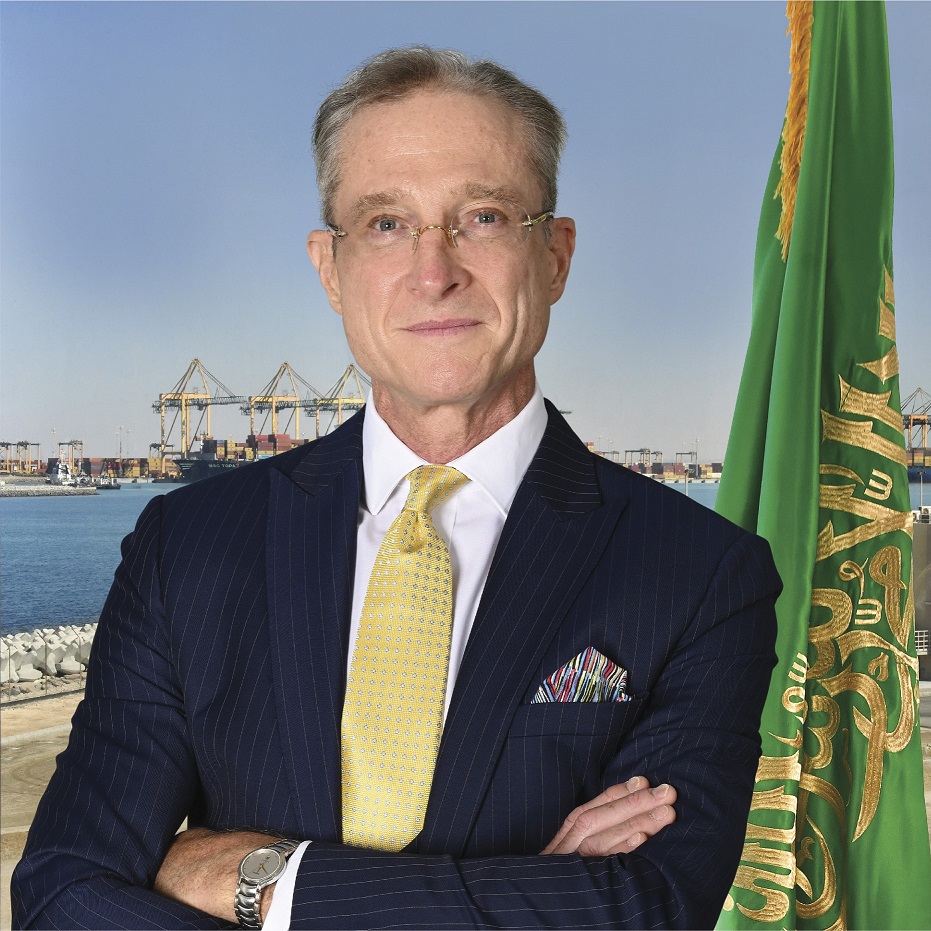 King Abdullah Port is located at the crossroads of the most vital global trade routes, interlinking three continents.
King Abdullah Port, situated on the Red Sea coast, is the Kingdom's strategically located port that contributes to the achievement of its ambitious Saudi Vision 2030 by virtue of building a prosperous competitive economy with diversified income streams. Besides its strategic location on the world map, its location at the local level is of no less importance. King Abdullah Port covers 17.4sqm of King Abdullah Economic City, 90 km north of Jeddah, the second largest city in the Kingdom, and its main Trade Centre.
The port location represents a vital element in the integrated transportation network of the Kingdom, as it is connected through a network of highways to many major and industrial cities, including Rabigh and Yanbu, which are witnessing a significant trade movement in petrochemicals in addition to being adjacent to the Industrial Valley, the latest and largest industrial area, according to a corporate posting.
Jay New is the current CEO of King Abdullah Port. He has over 20 years' experience in port, shipping and logistics, most recently as CEO and General Manager of IPS / Hutchison Ports Dammam. New's earlier experience includes a board position at Gulftainer, and senior positions at Maersk. New oversees day-to-day operations of the Port and lead its long-term growth and development.
LogisticsGulfNews.com conducted an exclusive interview recently with Jay New, here is the complete detail of the insight that Jay New has shared with us.
LogisticsGulfNews.com (LGN): As the newest port in the Kingdom of Saudi Arabia, talk to us about the strategic importance and potential of King Abdullah Port?

Jay New (JN): King Abdullah Port is a key contributor to Vision 2030's objectives of achieving a more diverse and dynamic economy, helping to solidify the Kingdom's position as a vital trade gateway to regional markets through multifaceted operations. By continually improving our services, we seek to remain a long-withstanding enabler of the development of the logistical service sector's infrastructure.
In alignment with the goals of Saudi Arabia's strategic framework, King Abdullah Port consistently strives to set national benchmarks regarding the capacity and functionality of ports domestically. Thus, the port is a key node in facilitating trade for global markets eager to grow commercial trade with the Kingdom.
As we are aware, competitiveness is a positive driver within the logistics sector that benefits importers, exporters and the economy at large. Our objective at King Abdullah Port is to provide an excellent range of supply chain solutions, on both a regional and global scale, in line with the mission of Saudi Arabia's National Transport and Logistics Strategy.
Within the current state of Saudi Arabia's vibrant economic development and diversification measures, we take great pride in our opportunity to actively support trade and commerce in the Kingdom for decades to come. Moving forward, King Abdullah Port embraces its strategic position to assist in transforming the Kingdom into a global logistics hub that connects three continents.
LGN: How is the proximity to King Abdullah Economic City advantageous for King Abdullah Port?
JN: With its strategic location in King Abdullah Economic City (KAEC) – a modern city with a pro-business ecosystem and infrastructure – King Abdullah Port leverages KAEC's advanced facilities and services which has attracted many logistics projects as well as light and medium industries.
King Abdullah Port's ongoing initiatives work cohesively to help facilitate domestic import and export, seamlessly guiding the flow of container goods by way of the port's proximity to KAEC, which is presently home to more than 100 multinational and Saudi companies.
King Abdullah Port's location within KAEC and proximity to KAEC Industrial Valley offer a valuable strategic advantage to businesses. Companies operating in various industries have a base near the port which gives them direct access to extensive external transportation facilities, which include an ultra-modern highway network and the new Haramain High-Speed Railway.
King Abdullah Port and KAEC are currently collaborating to upgrade the port's telecommunications infrastructure to 5G, utilizing the shared, and existing resources which include telecommunication ducts and cellular towers. This will enable King Abdullah Port and KAEC's businesses to implement 5G-based advanced solutions in regard to security, operations, and marine services.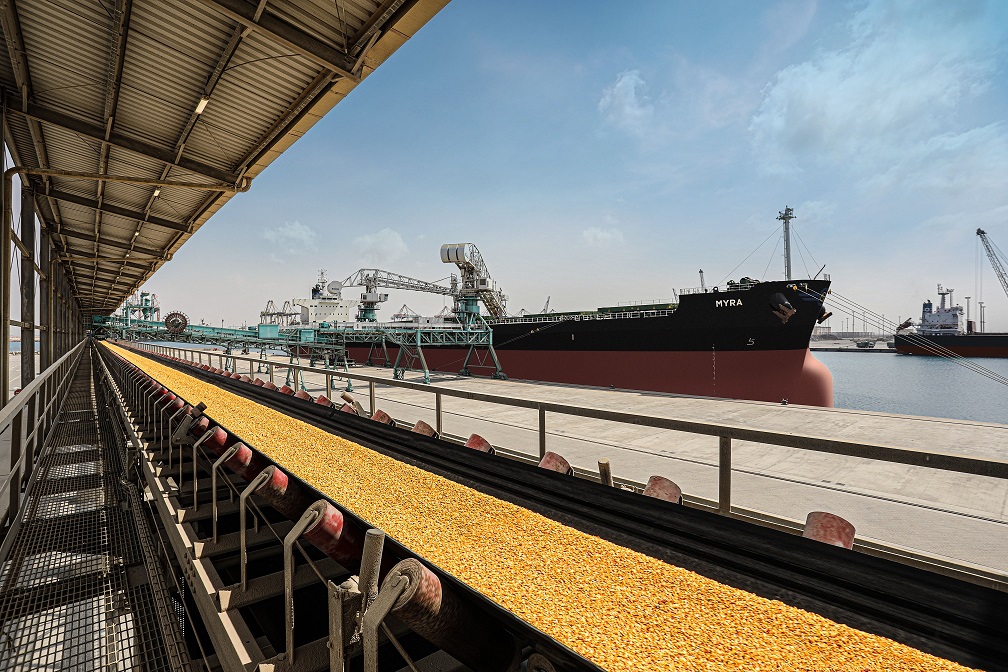 LGN: How do you assess the growth of King Abdullah Port to date since its inception in 2010?

JN: Established in 2010 as the first privately owned, developed, and operated port in the Middle East, King Abdullah Port initially began transshipment operations in September 2013, and transitioned into full operations in January 2014. In nine years of operations, the port has utilized its world-class infrastructure to deliver unique advantages to both importers and exporters. In less than a decade, a range of port-wide enhancements and initiatives have allowed King Abdullah Port to develop significantly and pin itself on the global logistics maps.
When observing the port's timeline of operations, nearly every year has been marked with an achievement or special accolade, demonstrating our continued commitment to excellence and development. In October 2016, King Abdullah Port was named the "Fastest Growing Port in the World" by Container Management. The following year, the port joined the list of the world's 100 largest container ports in a report conducted by Alphaliner.
In 2020, King Abdullah Port recorded a 6.6% increase in container throughput, and achieved a remarkable 16% increase in the number of imported containers compared to the previous year. We were also successful in achieving a 12.4% increase in bulk cargo and 15% increase in general cargo during 2021 respectively. These remarkable results were achieved despite the year's global challenges due to the COVID-19 pandemic.
Further solidifying our position as one of the fastest-growing ports in the world and the leading port in the Middle East region, the port was ranked 84th among the top 100 container ports in the world, according to the 2021 edition of the prestigious Lloyd's List One Hundred Ports. By the close of the year, King Abdullah Port recorded an outstanding 31% increase in container throughput.
Similarly, 2022 has been a calendar performance year for King Abdullah Port with our reception of the "Second Fastest Growing Port in the World" in April. This is the second time the port has received this recognition in four years, according to Alphaliner, which embodies our pledge to continual improvement.
In May 2022, King Abdullah Port reached a milestone of handling 15 million TEU in a record amount of time since container terminal operations commenced nine years ago. The same month, in a remarkable global achievement, we rose in position from second place in 2020 to first position in 2021, officially becoming the most efficient container port in the world, according to the Container Port Performance Index published by The World Bank and S&P Global Intelligence.

LGN: Briefly describe the equation between King Abdullah Port and Ports Development Company?

JN: Ports Development Company (PDC) is the owner, developer and operator of King Abdullah Port, which is the company's flagship project. PDC also manages Specialised Marine Services (SMS), a joint venture company established in 2013 between PDC and the National Port Services Company Ltd.
SMS is the primary supplier of marine services, such as marine guidance, in King Abdullah Port. Its team includes highly qualified and skilled maritime guides with vast experience in dealing with the largest international vessels, the majority of which have visited the King Abdullah Port. All guides hired to work in the marine services department are ambitious Saudi youth who undergo periodic training in accordance with the highest international standards. In addition to their continual professional development on the job, they also proudly hold a record of zero on-site accidents.
Currently, PDC's primary focus is on King Abdullah Port. The company's emphasis on the port has greatly attributed to the major contributions we have made thus far, boosting the volume of non-oil exports and helping cement the Kingdom's position as a global logistics hub.
With that being said, we were, alongside our stakeholders, the first to engage in knowledge exchanges outside the Kingdom with other successful global ports. The lessons learned thus far have been extremely beneficial and will be valuable in ensuring PDC's and King Abdullah Port's long-term growth and commercial continuity.

LGN: How did the King Abdullah Port fare in 2021 in terms of annual throughput in TEUs—incoming, outgoing and transshipment, vessels movement, and how did you fare in 2022? How you closed by end of 2022?

JN: 2021 presented several unpredictable circumstances from socioeconomic issues and regional conflicts to the COVID-19 pandemic. Throughout the year, King Abdullah Port was able to demonstrate its capability to remain agile, in recognition of our role to help facilitate the transport of valuable goods and products. The port's impressive performance came amid ongoing global market challenges, reflecting our growing operational capabilities as well as the Kingdom's rising prominence as a global maritime hub.
King Abdullah Port continued its impressive growth in 2021, achieving a double-digit increase in throughput and winning multiple global recognitions that I mentioned earlier, including the first position in the CPPI report. We also successfully introduced an international in-transit cargo service supported by inland transportation between Saudi Arabia and the GCC countries, reducing the lead-time and costs significantly.
What we attribute our success to is an unrelenting desire to best serve our customers, and that desire directly leads to fantastic operational results. To remain a leader in our industry, we recognize its vital to utilize high-end equipment, make our port more seamless through automation and continually identify ways to empower our team members with the skills to thrive.
I believe that all our quantitative results come by focusing on quality and loyalty to our corporate values; being trustworthy, being straightforward, staying progressive and remaining solution oriented.
King Abdullah Port reported sustained growth in nearly all metrics throughout 2022, demonstrating its role as an enabler of Saudi Arabia's supply chain network and its ability to effectively maneuver through global trade uncertainties.
In May 2022, King Abdullah Port reached a crucial operational milestone with the port's successful handling of 15 million TEU in a record amount of time since its container terminal started operations 9 years earlier. In another major milestone, the port seamlessly facilitated the shipment of 288 trucks to Australia as part of its first RORO trial.
The port's capacity to handle large-scale, sensitive transshipments was reflected in growth in most segments within King Abdullah Port's non-containerized sector during the year. In 2022, the port's Break Bulk segment increased by 143%, the port's Agri-Bulk segment increased by 108% and other bulk categories increased by 52%. Additionally, the port reported a positive growth of 3.25% in container throughput during 2022, further cementing its position as one of the world's fastest-growing ports.
In April 2022, King Abdullah Port received recognition as the "Second Fastest Growing Port in the World" from Alphaliner, a global leader in analyzing maritime transport data and the next frontiers of vessels and shipping routes.
The port has been honored twice with this prestigious ranking in the last four years, reflecting its commitment to consistently developing its infrastructure and continually expanding in line with national logistics initiatives.
King Abdullah Port also rose from second place to first place, making it the most efficient container port in the world, according to the 2021 Container Port Performance Index, published by The World Bank and S&P Global Intelligence in May 2022.

LGN: What is the area coverage and the current handling capacity & activity and other vital data at King Abdullah Port?
JN: King Abdullah Port occupies an area of 17.4 km2 and holds an annual handling capacity of 5.5 million TEU. In accordance with our master development plan and ongoing infrastructure construction initiatives completed, we will be equipped to handle 25 million TEU, 25 million tons of bulk cargo, as well as 1.5 million CEU per annum. King Abdullah Port's container terminals are well equipped to handle the growing size of mega ships, which can potentially create capacity challenges.
We also recognize our leading role in helping Saudi Arabia seamlessly receive a variety of goods to ensure consumer needs are met domestically. Through our bulk, agri-bulk & general cargo terminal, the port continues to streamline its operations to ensure cost-effective handling solutions, expediting the import of building materials, agricultural goods, raw materials and other key commodities.
In consideration of the rising need for RORO services, King Abdullah Port's fully equipped RORO terminal is readily able to import, export and reship cars and wheeled vehicles to global markets.
LGN: How is King Abdullah Port equipped in terms of port equipment—container cranes Panamax, post-Panamax & Super-Panamax & other machinery?
JN: King Abdullah Port's container terminals are in the process of being fitted to accommodate 18-m depth and possess the largest cranes in the world, measure a span of 25 TEU, and hold a capacity of 65 tons.
These superstructures, backed up with amble container storage, will allow the port to efficiently handle ultra-mega vessels with a capacity of over 23,500 TEU. Designed to be dependent on a self-reliant power supply, King Abdullah Port's container terminal is well equipped to cater to the needs of an evolving industry in a sustainable manner.
King Abdullah Port's bulk, agri-bulk & general cargo berths are set to connect to its Processes and Services Zone via conveyer belts and pipelines. At completion, the facility will be optimized for industries which import raw material and offer automated methods of transport. The terminal will be served by a dedicated service gate when finalized. With our dedicated terminal equipped with berths of 1,420 meters at depths of 14 meters, we can act as a key enabler to ensure the Kingdom's food security while utilizing our capabilities to handle foodstuffs in large quantities.
Supported by our high-grade facilities, King Abdullah Port actively serves a market of nearly 400 million consumers in the MENA and East Africa regions.
LGN: What USPs and advantages does King Abdullah Port offer and how vast is its hinterland?
JN: King Abdullah Port's unique selling points are numerous, the most notable being the fact the port forms part of KAEC, in addition to our direct access to connected through an extensive network of highways. King Abdullah Port also offers connected access to important commercial centers across Saudi Arabia and further along to the remainder of GCC countries.
King Abdullah Port has presented a very favorable case for PPP and its potential to advance the cause of the country. We take pride in our title as the first privately developed, owned and operated port in the Middle East, with private investment exceeding SAR 10 billion. We are currently supported by a single government regulator, the Economic Cities and Special Economic Zones, which greatly streamlines our ongoing development and operations.
With state-of-the-art processing facilities and a fully-integrated Port Community System, King Abdullah Port is already handling a rapidly increasing number of mega-sized cargo ships, with around-the-clock clearance for incoming cargo, and is well on its way to meeting its goal of becoming one of the top ports worldwide.
LGN: What are your expansion plans for King Abdullah Port and are you hoping for more shipping companies to use the port?
JN: King Abdullah Port is carefully proceeding with the implementation of its roll-on/roll-off (RORO) plans, which include the construction of five RORO berths. Once fully operational, these berths will provide a total capacity of 1.5 million CEU per year, making King Abdullah Port the regional leader in RORO cargo.
The presence of the food and pharmaceuticals sector at King Abdullah Port is also expanding. Enormous reefer racks along with temperature-controlled storage facilities have been installed and the Saudi Food & Drug Authority has established facilities at the port along with more than 17 other governmental entities.
On the business enhancement front, Zakat, Tax and Customs Authority is establishing a larger presence, which contributes to eliminating any unnecessary delays in processing cargo. The dwell time of incoming containers at King Abdullah Port has been reduced to 3.7 days, and work is underway to further reduce this to 3 days.
To further facilitate efficiency, King Abdullah Port became a pioneer in activating the 24-hour container inspection initiative; the first to implement this initiative in Saudi Arabia. As a further improvement to reducing dwell time, the implementation of the Smart Gate system facilitates the process of cargo entry and exit automatically, in addition to pre-booking services for delivering and receiving goods, contributing to effective operations. Our sights are set on being a leader within our industry and aim to set the right example for efficient port operations across the world.

LGN: What opportunities and challenges do you foresee for the King Abdullah Port for the short & long-term futures?
JN: There are a variety of opportunities that predict a positive future for King Abdullah Port, beginning with the upcoming introduction of Special Economic Zones (SEZ) across Saudi Arabia. Within these SEZs, we will have an opportunity to entice companies with unified regulation standards and several fee exemptions.
Additionally, the Saudi Landbridge Project, once built, will provide a straight connection to Riyadh, Dammam and the rest of GCC countries.
The COVID-19 pandemic's knock-on effects lingered well into 2021 and King Abdullah Port, as with many seaports around the world, faced numerous challenges including unprecedented disruptions to global supply chains, a steady rise in freight rates, and shifts in trade patterns due to varied factors including protectionism and trade tensions, among others.
When we look at challenges, the previous year has taught us that there is always an element of unpredictability regarding market changes, and our objective is set on remaining as agile as possible. The ongoing recession may present disruptions, specifically in consideration of global supply chains, however, we are confident in our ability to navigate operational hurdles.

LGN: What is your broader vision for King Abdullah Port going forward?
JN: Looking ahead, King Abdullah Port is focused on continual improvement, measured against our success. Our aims, goals and activities in the future are rooted in what we have been able to achieve thus far.
Our participation in major local, regional and international maritime and logistics events is a measure to stay constantly aware of developing trends and help facilitate the transfer of knowledge domestically. King Abdullah Port's achievement of being ranked the most efficient port in the world in less than a decade is a great win for the entirety of our team and mirrors our commitment to attention to applying the lessons we have learned.
By merit of our advantageous position and connection to Holy Makkah and Madinah, in addition to Jeddah, the main trade center in the Kingdom, we embrace our role in delivering needed products for the people of Saudi Arabia. Moving forward, we will continue to empower our people, with plans to continue local, regional and international training programs ranging from IT and engineering, to upskill our valued staff. Our deep commitment to the ambitious Vision 2030 framework, as well as the national strategies and initiatives, drives our efforts to place Saudi Arabia on the global stage as a pivotal logistics hub, facilitating the growth and diversification of the economy in the process. We are confident that 2023 will bring us more opportunities and success.
Want to stay updated on the latest industry news and trends? Subscribe today to receive your monthly news highlights directly in your inbox!