Al Masaood Bergum, part of Al Masaood Group and one of the UAE's leading modular building system providers, is set to join global construction experts and showcase its commitment to sustainable and innovative modular building solutions at Cityscape Global 2023.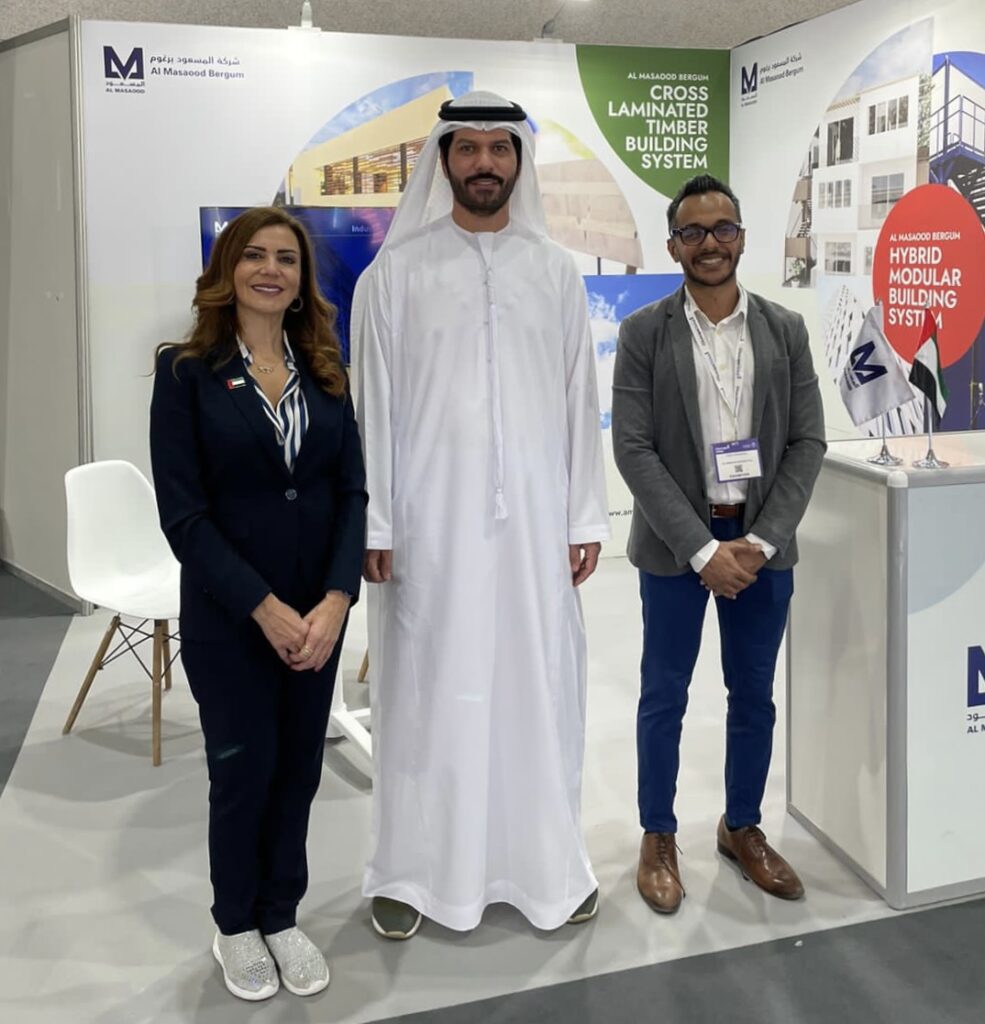 The highly anticipated event will take place from September 10-13 at the Riyadh Exhibition Center in Malham, Saudi Arabia, bringing together industry leaders to explore the latest advancements shaping the future of architecture and construction.
Commenting on its participation, Jens Otterstedt, the General Manager of Al Masaood Bergum, said: "As we come together with industry leaders at Cityscape 2023, we remain steadfast in our dedication to offering comprehensive and strategic solutions that support the transformation of the architecture and construction industries to a cleaner future. We advocate for sustainable and innovative solutions that redefine the essence of architecture from an industrial perspective. This event offers a unique opportunity to spark architectural innovations, showcase our sustainable building systems and share our expertise, contributing to shaping a new era in construction."
According to BCG statistics, building materials sourcing contributes between 10% to 30% of global building emissions, creating an urgent need for sustainable construction practices in the region. Visitors to Al Masaood Bergum's stand, located at H1.P34, will have the opportunity to explore the company's innovative solutions that have a sustainable impact, including Cross Laminated Timber (CLT) building system and Hybrid Modular Building System. CLT, an eco-conscious engineered solid wood panel, is fabricated from a highly sustainable carbon-sequestering substance. It offers a wide range of applications, including structural components, floors, walls, and roofing, and presents an effective solution for sustainable construction with its exceptional resistance, thermal and acoustic properties, and versatile architectural options.
Additionally, Al Masaood Bergum will be showcasing the Hybrid Modular Building System, a rapidly growing cold-formed steel-based modular construction system manufactured at the company's facility to make the construction process easier and products stronger. Al Masaood Bergum enhances its systems by employing standardization processes and state-of-the-art engineering strategies, guaranteeing the seamless production of modular units on a substantial scale.
Cityscape Global 2023 serves as a hub of knowledge exchange, where industry leaders, architects, and professionals gather to explore emerging trends and advancements in the built environment. To learn more about Al Masaood Bergum's pioneering approach to sustainable construction through innovative modular building systems