The company continues to innovate with the BluEdge™ service platform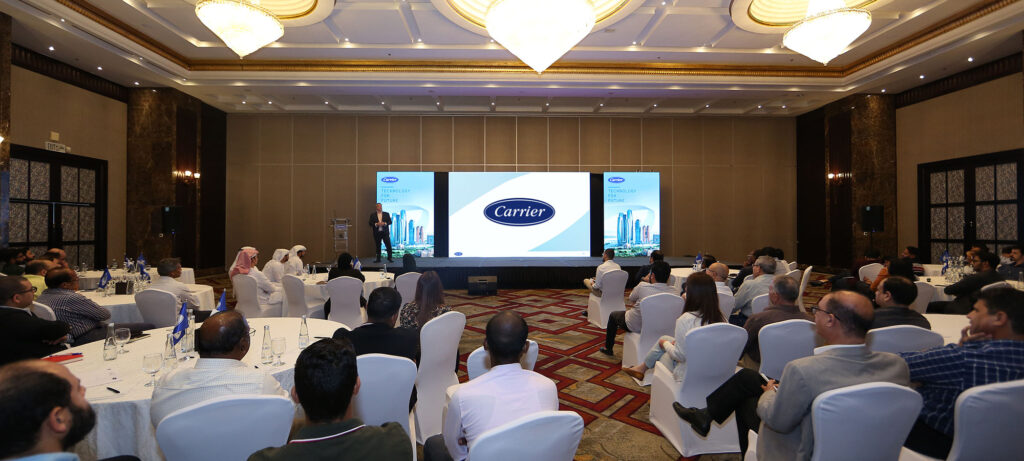 In the UAE, Carrier recently updated 200 leading heating and air conditioning consultants and engineers during a Technology for the Future forum where the company outlined its latest HVAC solutions backed by digital controls and servicing.
Carrier Middle East is a part of Carrier Global Corporation, the leading global provider of healthy, safe, sustainable and intelligent building and cold chain solutions, a press communique indicated.
During the event, Carrier discussed its variable refrigerant flow (VRF) technology for residential and small commercial buildings designed for reliable performance in the Middle East's harsh climatic conditions.
Carrier also identified how it continues to innovate with the BluEdge™ service platform, providing customers real-time monitoring, diagnostic alerts and data analysis to help minimize losses from downtime caused by unknown failures.
Carrier provided information on controls and building automation systems demonstrating ways to visualize, analyze and display building parameters.
"Carrier's customer-centric innovation was reflected in the second annual road show for consulting engineers," affirmed Sathya Moorthi, Managing Director, Carrier Middle East.
"Carrier's digitally enabled products, systems and solutions align with our customer's sustainability goals, energy needs, operating specifications, changing business requirements, comfort needs and health concerns," he added.
Want to stay updated on the latest industry news and trends? Subscribe today to receive your monthly news highlights directly in your inbox!