The contemporary café's open-source payment platform is handled by Mixin Network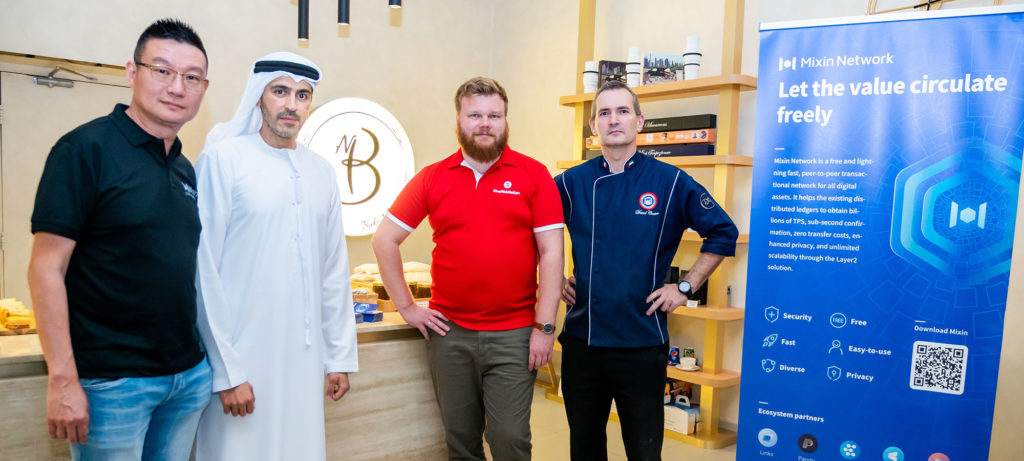 Customers at Bake N More Café in Dubai's Al Quoz district can now pay with cryptocurrency without incurring any transaction fee.
Bake N More's factory is equipped with an advanced, cutting-edge semi- automated assembly-line production that is operational round the clock and possesses the capacity to produce high volumes of products for the café's partners.
"We are delighted and privileged to welcome business partners and customers to our coffee shop and serve them with our fresh and hot out of the oven nourishment's," remarkedMohammad Al Hammadi, Owner, Bake N More.
The contemporary café's open-source payment platform is handled by Mixin Network which allows customers to pay for their purchases with Bitcoin, Ethereum, Tether and three other major cryptocurrencies.
"Mixin Messenger is not just a normal chatting app, it is also a decentralized crypto wallet that is connected to 41 public chains with more than 2 billion USD under asset," commented MengChan Shu, Global Ambassador for Mixin Network on the company's collaboration with Bake N More.
Bake N More's POS and ERP is powered by an all-in-one Dubai based solution, IIKO, who bring advanced technologies to F&B outlets with an intelligent cloud-based system, a press communique stated. "We will act as a technology center for the whole restaurant operation aggregating all the third-party solutions, including payments through Mixin Network," noted IIKO's Alex Ponomarev.
Want to stay updated on the latest industry news and trends? Subscribe today to receive your monthly news highlights directly in your inbox!