Guest speakers provide valuable insights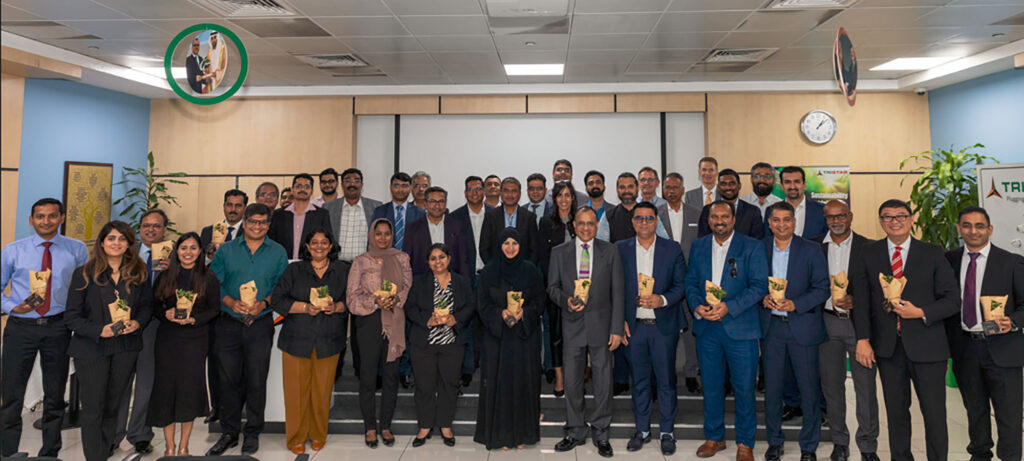 Tristar Group recently conducted its 8th Annual External Stakeholders' Workshop with its customers, suppliers, private companies, media partners and NGOs who were updated on the company's Environmental, Social and Governance (ESG) strategy and goals. The gathering was held at the Tristar head office in Jebel Ali last December 14.
The attendees were asked to rate Tristar's Materiality issues related to ESG and Sustainability. The results will be shared by Tristar in its 2022 Sustainability Report in line with the United Nations Global Compact (UNGC) Ten Principles and GRI Standards.
The UNGC has required all member-companies to submit an annual Communication on Progress or COP which mentions their adherence to its Ten Principles covering Labor, Human Rights, Environment and Anti-corruption.
The external stakeholders were also enriched with the insightful speeches of Habiba Al Marashi, Chairperson, Emirates Environmental Group (EEG), about the 'Importance of Stakeholder Materiality'; John Katsos, Associate Professor of Business Law, Business Ethics and Social Responsibility at the American University of Sharjah, on 'Managing Sustainably During Times of Crisis: Tackling Climate Change, Globalization, and Inequality', and Suman Ghosal, Business Head- Digital Assurance, Supply Chain & New Product Development at DNV Business Assurance India Limited, regarding the developments on 'Sustainability in Supply Chain'.
The three highlighted the importance of private companies to imbibe the culture of sustainability and to utilize the concept of the Materiality framework and assessments to look at challenges and risks beyond profitability related to climate change, globalization, inequality and the impact of these challenges on the overall community at large.
"We believe we can make more positive impacts by not only addressing our own contributions, but also, by empowering our stakeholders and engaging with our broader ecosystem to create solutions that facilitate the transition to a low-carbon economy," affirmed Eugene Mayne, Founder & Group CEO, Tristar, in his opening address.
Want to stay updated on the latest industry news and trends? Subscribe today to receive your monthly news highlights directly in your inbox!