AD Ports Group Agreements to establish a Logistics Hub and Customs Zone in the country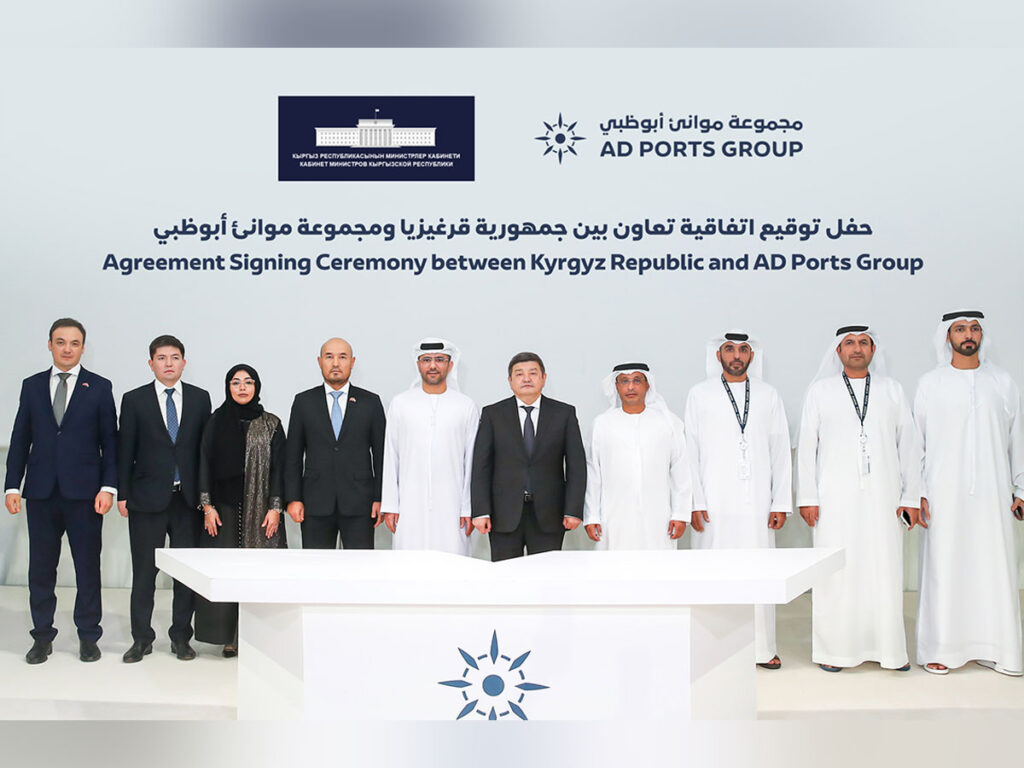 AD Ports Group and industry has signed two major agreements with the Government of Kyrgyzstan to promote trade and strengthen economic ties with the Central Asian nation.
Under the first agreement, the Ministry of Economy and Commerce has entered negotiations with AD Ports Group to secure more than 300,000sqm of land within the Khalifa Economic Zone Abu Dhabi (KEZAD) to develop and operate a logistics hub and customs area.
The agreements build upon AD Ports Group ongoing strategy to expand its presence in Central Asia. In 2020, Kyrgyzstan exported US$ 70.9mn to the United Arab Emirates, with key exports including gold, aircraft parts, and refined petroleum, while the UAE recorded US$ 174mn in trade to Kyrgyzstan.
"The signed agreements will not only give a great impetus to the development of bilateral Kyrgyz-Emirati relations, but will also help our country make a powerful economic breakthrough," remarked Akylbek Zhaparov, Chairman of the Cabinet of Ministers, Government of Kyrgyzstan.
"These dual preliminary agreements – which highlight AD Ports Group's leadership in free zones and digital services – are an opportunity to advance relations between our two nations," commented Capt. Mohamed Juma Al Shamisi, Managing Director and Group CEO, AD Ports Group.
"Companies will benefit from enhanced customs processes and accelerated access to market through the new trade hub, which will be supported by KEZAD's strategic location and superlative range of specialised services," stated Abdullah Al Hameli, CEO, Economic Cities & Free Zones, AD Ports Group.
"This preliminary agreement reflects the trust that the Kyrgyz Republic has placed in our abilities, which will allow us to leverage our expertise and diverse portfolio of innovative AD Ports Group continues to extend its activities around the world," observed Dr. Noura Al Dhaheri, CEO – Digital Cluster, AD Ports Group and CEO, Maqta Gateway.
Want to stay updated on the latest industry news and trends? Subscribe today to receive your monthly news highlights directly in your inbox!