The MoU will also boost Hayat Biotech's global logistics and distribution activities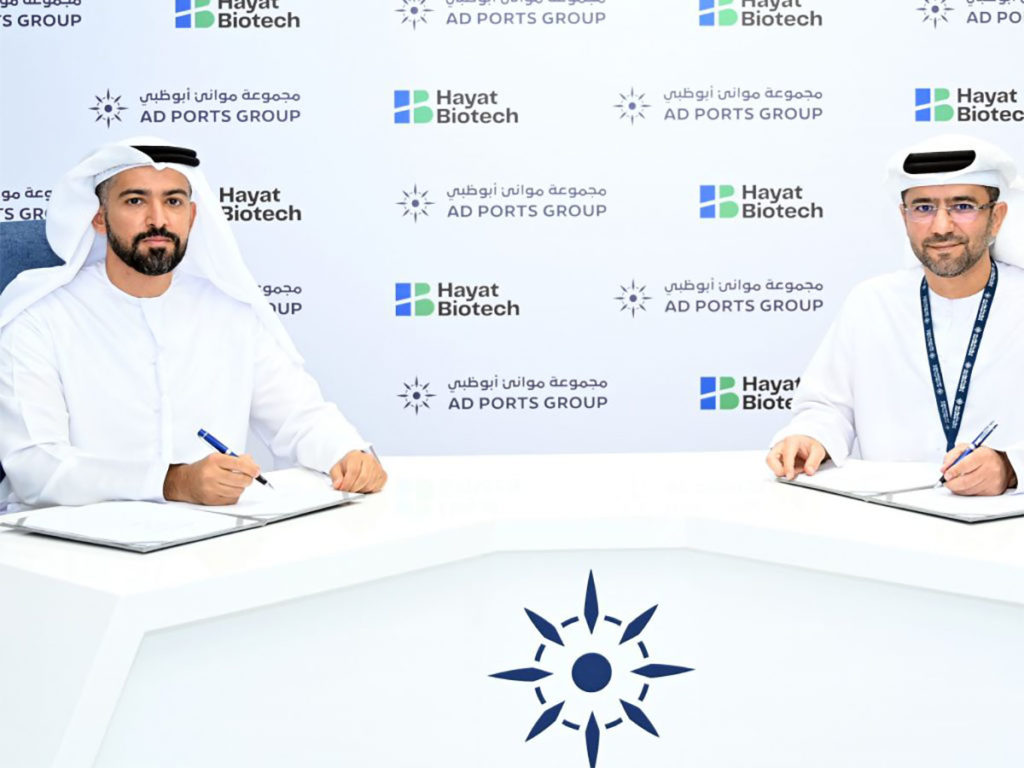 AD Ports Group and UAE-based Hayat Biotech have signed a memorandum of understanding (MoU) to enable the latter to set up manufacturing centres around the globe and provide logistics solutions to serve its international markets.
The agreement covers the shipping of strategic construction supplies, including containers, machinery, raw materials and equipment, to support the construction of Hayat Biotech's global biopharmaceutical manufacturing facilities.
The facilities, once complete, will produce vital biopharmaceutical products, including the Hayat-Vax vaccine, the first indigenously produced Covid-19 vaccine in the UAE and Arab world.
Hope Consortium
As part of the collaboration, the distribution will be handled by the HOPE Consortium, which is said to operate one of the largest and most complete end-to-end pharma supply chains today.
Alongside the Department of Health–Abu Dhabi, Etihad Cargo, Maqta Gateway, Rafed, and SkyCell, AD Ports Group is one of the founding members of the HOPE Consortium, which is helping lead the distribution of Covid-19 vaccines to all parts of the globe. The partnership has handled over 250 million vaccine doses across 60 countries.
"Thanks to our partnership with Hayat Biotech, we are cementing the pivotal role that AD Ports Group and the HOPE Consortium are playing in supporting our healthcare industry's efforts to serve communities and markets all around the world," stated Captain Mohamed Juma Al Shamisi, MD and Group CEO, AD Ports Group, and Chairman, HOPE Consortium's Executive Committee.
Global Gateway
"Capitalising on Abu Dhabi's strategic position as a global gateway, we are working together to help position the emirate as a leading global logistics hub for the life sciences sector," noted Robert Sutton, CEO, Logistics Cluster, AD Ports Group.
"Thanks to the partnership with AD Ports Group, we are looking to further expand our distribution network to deliver necessary biopharmaceutical products to improve the health of our nation and across the globe," observed Naser Al Yammahi, Deputy CEO, Hayat Biotech.
Want to stay updated on the latest industry news and trends? Subscribe today to receive your monthly news highlights directly in your inbox!