Deal to deliver world-class passenger handling services at Saudi airports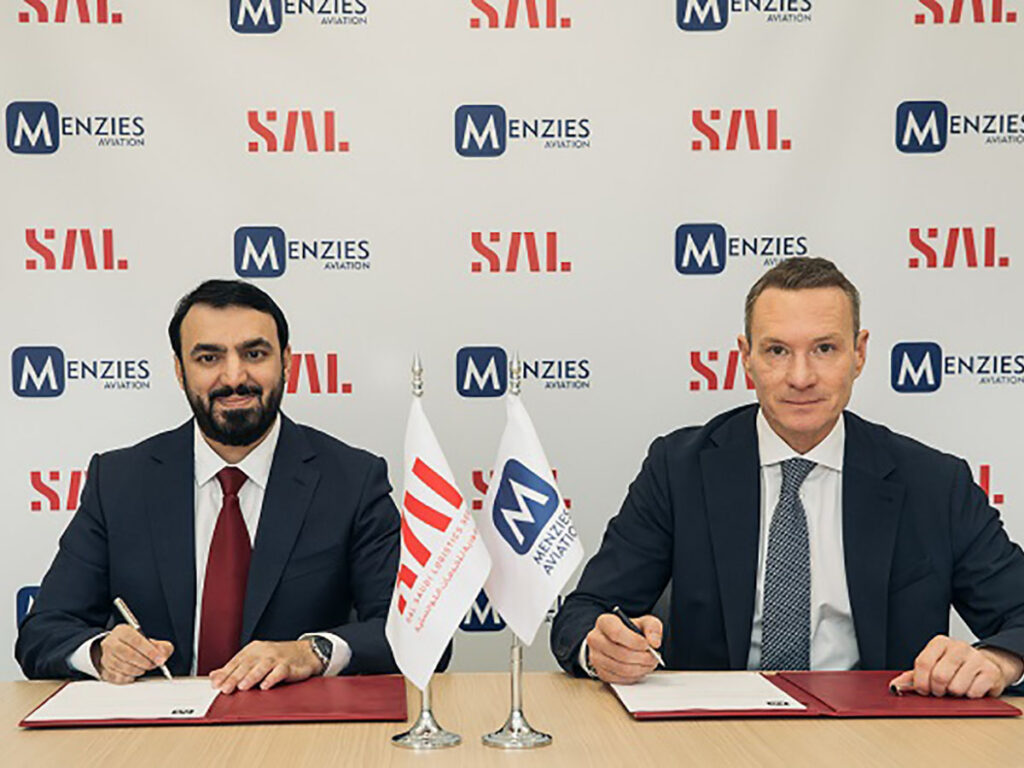 SAL Saudi Logistics Services and Menzies Aviation have recently signed a Memorandum of Understanding (MoU) to develop a comprehensive study on delivering best in class passenger handling services for low-cost carriers (LCCs) at Saudi Arabia airports.
Under the MoU, Menzies Aviation and SAL Saudi Logistics Services will work together to explore the potential of providing passenger handling services for LCCs at Saudi's airports with the aim of implementing industry best practice to improve passenger services, enhance the efficiency of operations, and support the Kingdom's Vision 2030 targets associated with upgrading and developing airport services to be on par with the world's leading and most advanced international airports, a press communiqué indicated.
SAL Saudi Logistics Services is the market leading air cargo handler in the Kingdom of Saudi Arabia and recently obtained a license to provide passenger handling services in Saudi airports from the General Authority of Civil Aviation (GACA), enabling the company to continue offering high quality, professional logistics services at the Kingdom's airports.
Menzies Aviation is the world's largest aviation services company with operations at more than 250 airports in 58 countries. It provides ground services, fuel services and air cargo services, the press note continued.
Significant improvements
"This MoU will enable SAL to utilize Menzies' global capabilities and expertise. It is also aligned with our ambitious vision to become the logistics champion for a globally connected Saudi Arabia. We believe the MoU will result in significant improvements in Saudi's airport services, increasing capacity and enhancing the customer experience and satisfaction, in line with the highest international safety and security standards," explained Faisal AlBedah, Managing Director and CEO, SAL Saudi Logistics Services.
"Our approach complements the National Transport and Logistics Strategy, in parallel with the Kingdom's Vision 2030 towards welcoming 330 million travelers by 2030," AlBedah continued.
"The agreement strengthens our position and relationships in the Middle East, which is a key market for Menzies as we look to accelerate our growth and bring the highest standards of aviation services to countries all over the world," commented Philipp Joeinig, CEO, Menzies Aviation.
A leading national provider offering end-to-end logistics services, SAL Saudi Logistics Services key areas of expertise include cargo handling for numerous airlines operating in Saudi airports, in addition to providing comprehensive logistic solutions to its partners in other sectors, including sports, entertainment, culture and arts.
This aligns with the Kingdom's Vision 2030, which gives special attention to this vital sector and prioritizes the Kingdom's transformation into a global logistics hub and an international centre for cargo and shipping services, the press statement concluded.
Want to stay updated on the latest industry news and trends? Subscribe today to receive your monthly news highlights directly in your inbox!