AJ Steel signs Agreement covers the development and operation of a steel pipe production facility in KEZAD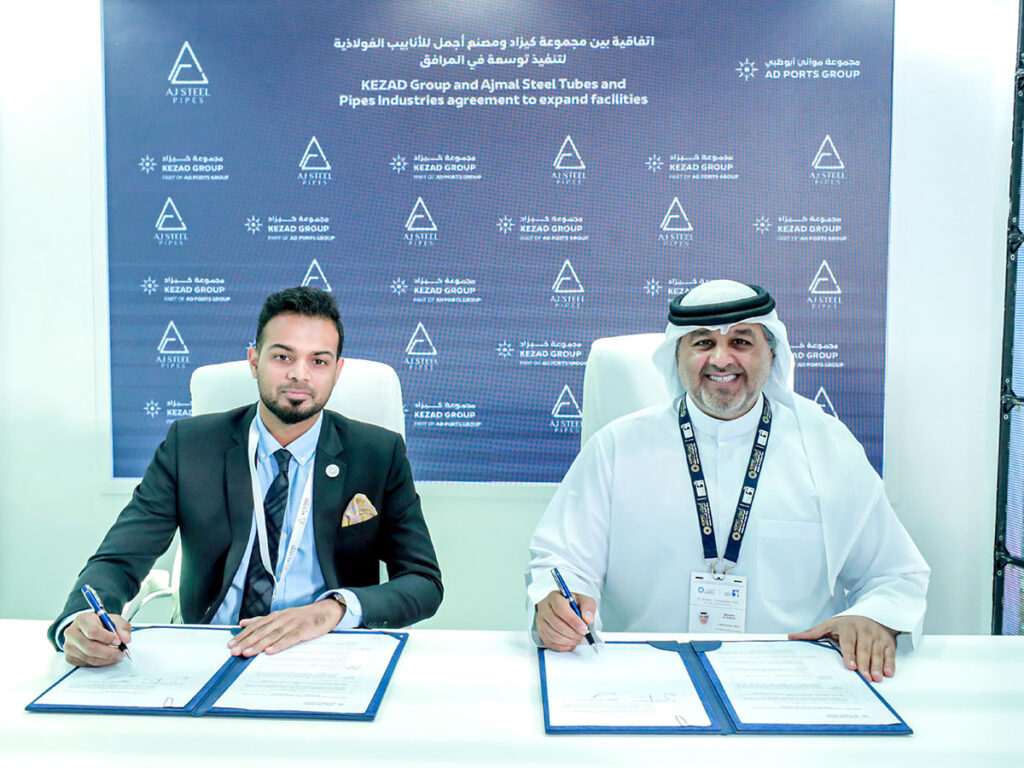 Leading UAE steel pipe manufacturer and exporter, they have recently signed an agreement with the integrated trade, logistics, and industrial hub of Abu Dhabi, Khalifa Economic Zones Abu Dhabi, KEZAD Group, for the development and operation of a large-scale steel pipe production facility in Abu Dhabi, to meet growing consumer demand.
Under the agreement, they will expand its current operations in KEZAD through the development of a plot covering close to 96,000sqm, which will bring its total to 200,000sqm of leased land under industrial use.
The signing took place at ADIPEC 2022 and follows the recent launch of a new production line at AJ Steel at its factory currently in operation at KEZAD. It plans to enhance its production capacity from 0.5mn tonnes to 1.25mn tonnes by adding API-compliant steel pipe capacities for oil & gas applications.
"We welcome the continued confidence of AJ Steel in KEZAD Group, which reflects our steadfast commitment to driving business growth for customers through our integrated industrial offering and strategic position at the crossroads between East and West," commented Mohamed Al Khadar Al Ahmed, CEO, Khalifa Economic Zones Abu Dhabi, KEZAD Group.
"The strategic location of AJ Steel in Abu Dhabi coupled with ongoing focus of UAE Government through initiatives like 'Make it in the Emirates' have been major contributing factors towards our trusted reputation for high-quality and innovative products across key global markets," remarked M. Ismail, Executive Director, AJ Steel.
Want to stay updated on the latest industry news and trends? Subscribe today to receive your monthly news highlights directly in your inbox!