BOXBAY Automated, vertical container loading system was designed to revolutionise handling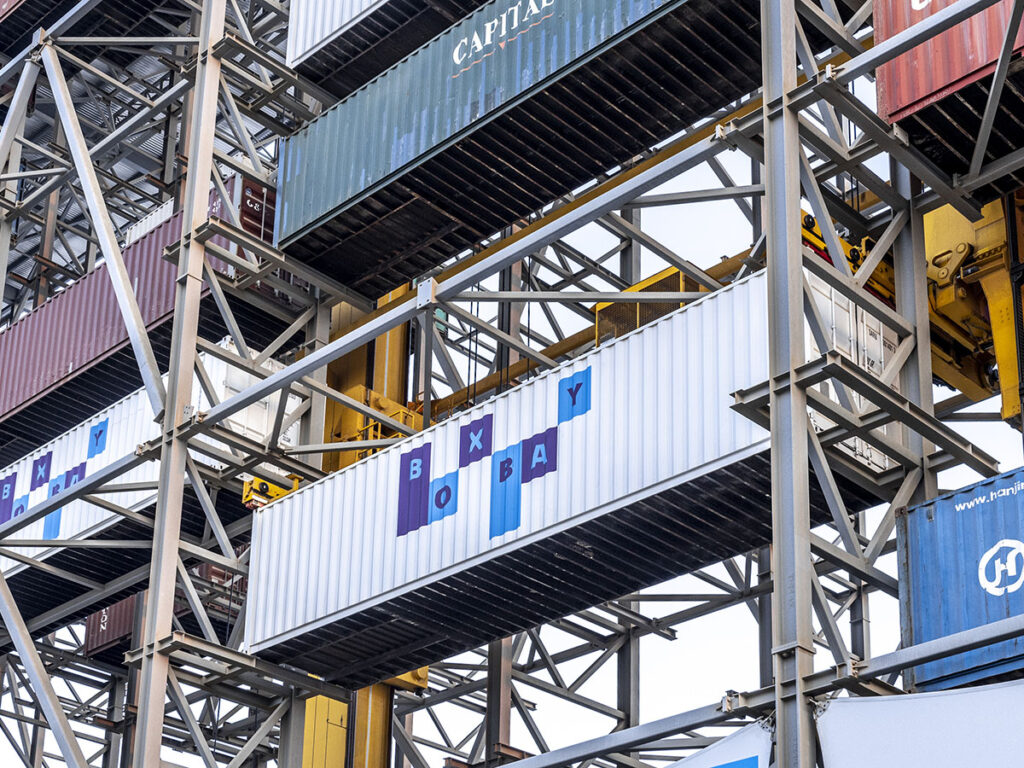 BOXBAY, a revolutionary automated, safe and environmentally friendly High Bay Storage (HBS) container yard stacking system, has won the German Award for Supply Chain Management 2022.
DP World developed BOXBAY in a joint venture with industrial engineering specialists SMS group. They were presented with the award at a ceremony in Berlin after being selected by a jury of industry leaders as part of the International Supply Chain Conference.
The massive steel structure contains stacking cranes running between rows of container bays. It works like a library — except each book can weigh 40 tonnes. Each container is stacked in an individual bay while the stacking cranes glide between them, picking out any container without having to move the boxes above or below it. This eliminates the unproductive reshuffling seen in conventional storage systems, a press communique stated.
A conventional yard with rubber tyres gantry cranes can store around 750 TEUs per hectare.
However, with BOXBAY, a yard can quadruple this figure, holding up to 3,000 TEUs per hectare.
"Our pilot in Jebel Ali has been in operation since January 2021, and the system is being put to the test by leading global port operators. Several projects are currently in the design, layout, or budgeting phase," affirmed Tiemen Meester, COO, DP World, Ports & Terminals.
"BOXBAY can make container handling in ports much more efficient while at the same time contributing to the decarbonisation of supply chains," asserted Burkhard Dahmen, CEO, SMS Group.
Want to stay updated on the latest industry news and trends? Subscribe today to receive your monthly news highlights directly in your inbox!