Emergency response teams from companies in the Port participated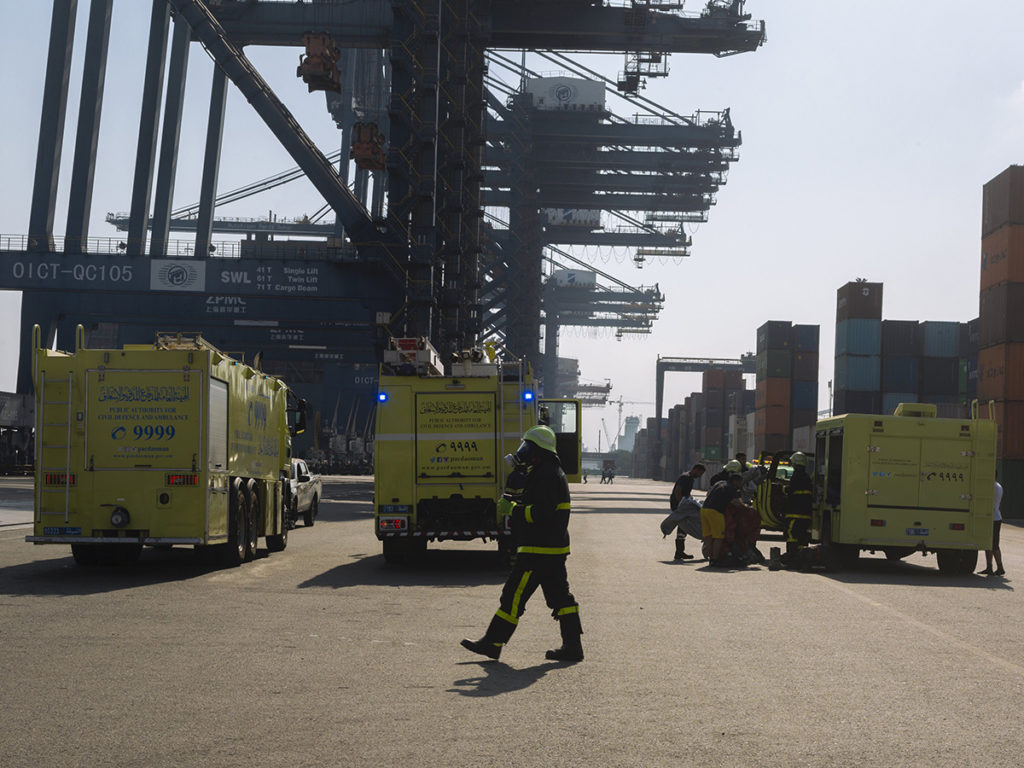 SOHAR Port and Freezone, in coordination with Oman's Civil Defence and Ambulance (PACDA) recently conducted its annual emergency response field exercise.
Held in collaboration with Safety Region Rotterdam, the Port's strategic partner for safety management, and SOHAR's Health, Safety, Security and Environment (HSSE), the teams simulated a life-like emergency scenario at the Hutchison Ports terminal.
Emergency response teams from companies in the Port including OQ, Vale, SIUCI, OMC and Jindal Shadeed participated to ensure that they know how to respond quickly and effectively to any crisis or incident and are able to work together using the mutual aid system.
"By engaging our tenants at SOHAR with all along with PACDA in regular training exercises, we know that the same comprehensive protocols are followed throughout the site," remarked Mark Geilenkirchen, CEO, SOHAR Port.
"The guidance received and lessons learned during these exercises allow us to update our safety protocols in accordance with best international HSSE practices and prepare teams to respond when called upon," he continued.
Continuing to prioritize and promote a culture of safe and socially responsible business practices, SOHAR Port and Freezone's Emergency Response strategy outlines procedures that are designed to provide the immediate prepared response for multiple scenarios. Having made giant strides in ensuring a safe working climate, the port continues to employ innovative, world-class solutions to resolve complex challenges and manage incidents in a time critical manner, factoring in the port's potential risk profile, foreseeing its occurrence and responding effectively to mitigate all risks to persons and property, a press statement concluded.
Want to stay updated on the latest industry news and trends? Subscribe today to receive your monthly news highlights directly in your inbox!