Etihad Airways, Scheduled service to fly via Sharm-El-Sheik delivering COP27 delegates with zero net emissions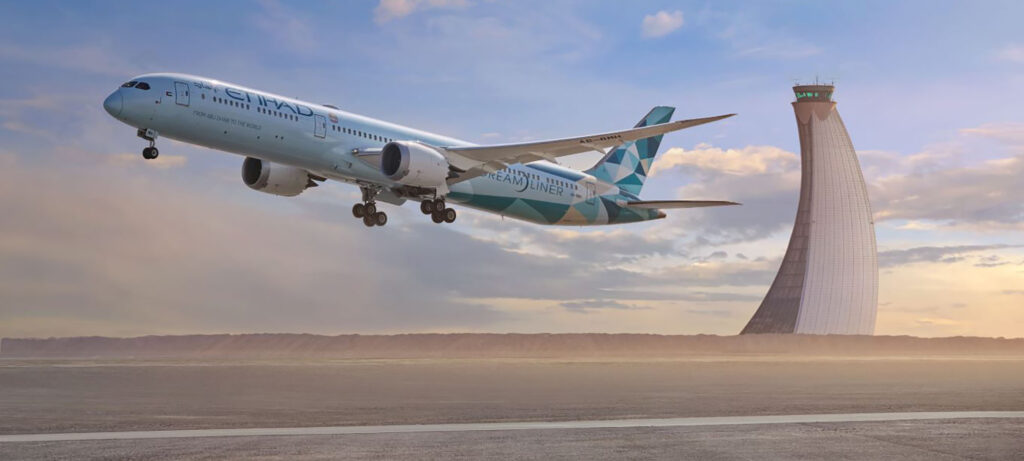 Etihad Airways has partnered with World Energy, a carbon-net-zero solutions provider, to operate the first NetZero flight powered entirely by Sustainable Aviation Fuel (SAF) Book & Claim, delivering delegates to COP27 with zero net emissions.
The airline will operate its Washington Dulles to Abu Dhabi service, routed via COP27 venue Sharm-El-Sheik to demonstrate the only feasible path to net-zero commercial aviation using current technology, while showcasing the challenges and opportunities of SAF.
"This initiative is about proving NetZero commercial aviation is possible, but equally facing up to the significant logistical challenges the industry faces to turn the possible into the routine," stated Mariam Alqubaisi, Head of Sustainability & Business Excellence, Etihad Airways.
"The course correction will come from the fuel tank rather than the cockpit. Together, we can efficiently change the fuel we fly on so we can change the impact of flying," remarked Gene Gebolys, CEO, World Energy.
Enabling delegates to travel 10,000km emission-free to COP27, Etihad will buy (or book) SAF for the flight provided by fueling partner World Energy. However, the flight will use conventional Jet-A1 fuel, and the physical SAF that Etihad has purchased will be delivered into the Los Angeles International Airport (LAX) fuel system and used on flights by other airlines out of that.
The NetZero flight will be the latest in a series of 'EcoFlight' tests since Etihad launched its Greenliner programme in 2020, each one testing and proving a series of concepts.
Want to stay updated on the latest industry news and trends? Subscribe today to receive your monthly news highlights directly in your inbox!