The event will feature women leaders offering valuable insights to aspiring female professionals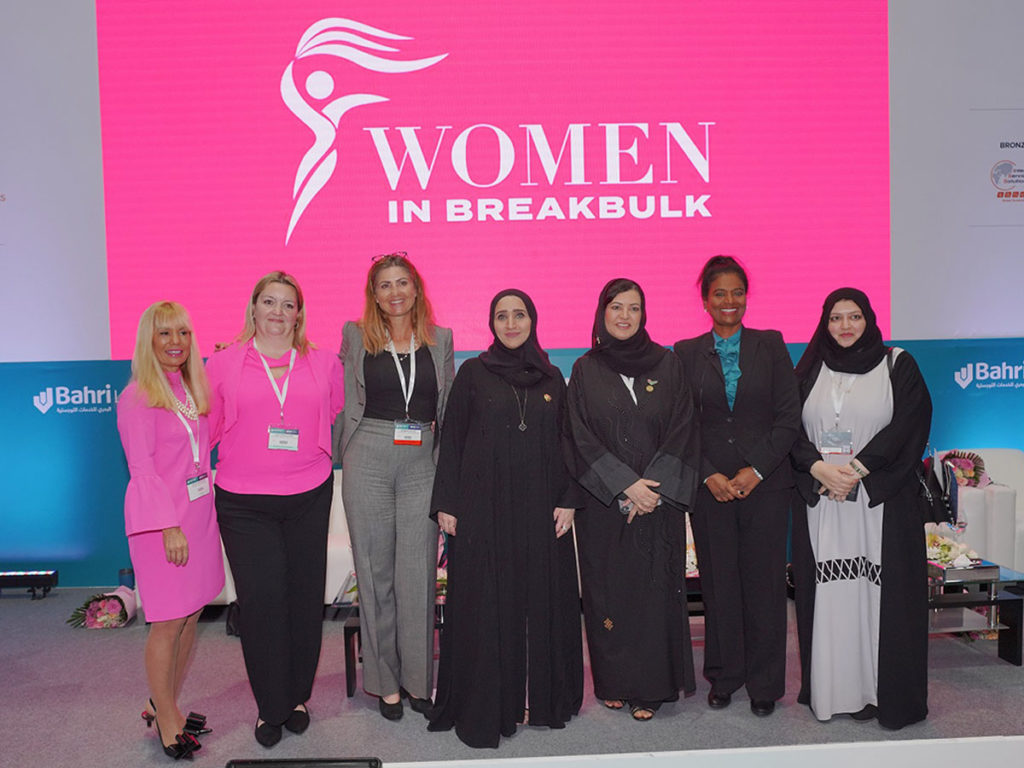 Breakbulk Middle East (BBME), the region's largest breakbulk and project cargo event, will host the 'Women in Breakbulk Breakfast, as part of its commitment to increase female participation.
The forum will feature top female executives, who will discuss ways to overcome challenges they face in the sector. They will also offer insights and tips to aspiring female professionals on how they can move up the ladder and change the male-dominated narrative within the maritime, project cargo and breakbulk industry.
Due to be held under the patronage of the UAE's Ministry of Energy and Infrastructure (MoEI), on 1 and 2 February at the Dubai World Trade Centre, BBME will bring together professionals including women from different sectors, enabling end-to-end supply chain dialogue.
Female inclusion
"In line with our vision, I believe that Breakbulk Middle East has maintained an active role in inclusion of females through the Women in Breakbulk initiative, where aspiring professionals can witness first-hand the success stories of their counterparts," commented HE Eng. Hessa Al Malek, Advisor to the Minister for Maritime Transport, Affairs, the UAE Ministry of Energy and Infrastructure.
"This will help develop local talent in the Middle East and create better organisational structures for the future generations," remarked Eng. Nawal Yousef Alhanaee, Director of the Future Energy Department, UAE's Ministry of Energy & Infrastructure.
"Breakbulk Middle East is doing a fabulous job at helping women that want a career in the logistics and supply chain industry and accelerating their growth," observed Sanaz Taransari, Managing Director, Seaport UAE.
"Platforms like Breakbulk Middle East are integral because they motivate women to work towards consistently achieving greater heights," stated Katherine Yakunchenkova, General Manager, Al Safina Security.
Breaking the glass ceiling
"I am delighted that Breakbulk Middle East has a special initiative to further the agenda of women's representation in the field," noted Bengi Yuceer, Regional Head of Marine Claims- TMEA, Howden Insurance Brokers.
"This is what the industry is in dire need of and I feel honoured to be able to do that," said Sue Donoghue, CEO Arab Cluster, DHL Global Forwarding. "Bridging the gender gap is an ongoing challenge. This year too, as part of the 'Women in Breakbulk' initiative, we will unite women leaders to share their perspectives on the skills that are important for continued success in the industry," concluded Leslie Meredith, Marketing Director, Breakbulk Events & Media.
Want to stay updated on the latest industry news and trends? Subscribe today to receive your monthly news highlights directly in your inbox!