Dubai Ports operator believes the facility will bolster its footprint in the region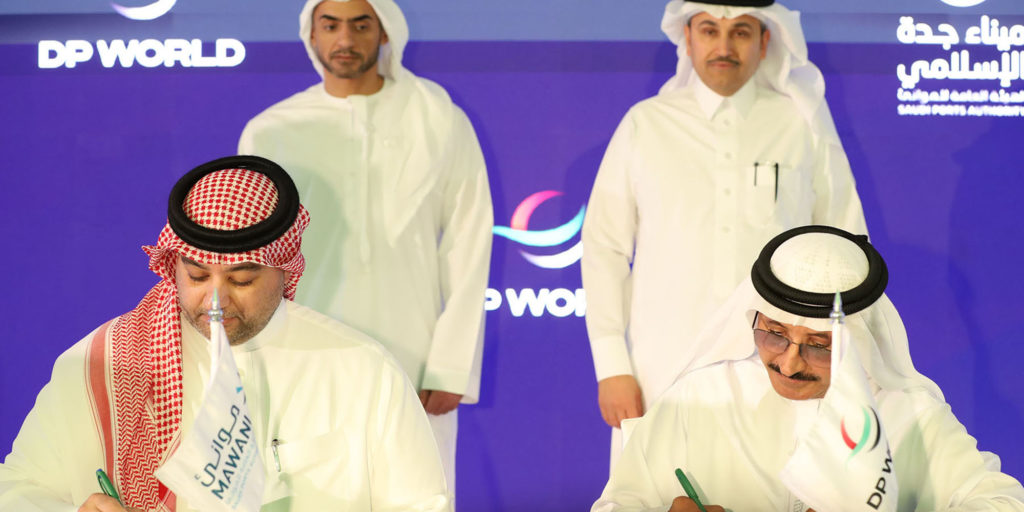 The Saudi Ports Authority (Mawani) recently signed a 30-year agreement with an investment value of more than US$ 133.33mn to build a port-centric logistics park at the Jeddah Islamic Port.
The two parties aim to establish a logistics park which spans over 415,000sqm, with an inland container depot capacity of approximately 250,000 TEU and warehousing storage space of 100,000sqm, while future expansions could increase the storage space to 200,000sqm.
DP World believes the facility will bolster its footprint in the region and will bring pioneering multi-modal logistics solutions to Saudi Arabia.
Logistics Park
The new logistics park is expected to boost Jeddah Islamic Port's re-export activities, reducing the time and cost of logistics for importers and exporters, alike. According to a press statement, 'the park will provide an integrated platform of services that link port operations with last-mile activities, providing temperature-controlled storage for cargo, in addition to its processing, labelling, fulfilment, consolidation and de-consolidation'.
"We are committed to enhancing the role and the status of Jeddah's Islamic port, which is strategically located on the Red Sea and has historically played a pivotal role in facilitating the movement of trade between the East and the West," commented Sultan Ahmed Bin Sulayem, Chairman and CEO, DP World.
"A key part of our strategy as an end-to-end supply chain solutions provider, is to package logistical services for our customers and bridge any existing gaps in the market. Facilities like these will enable us to make deeper inroads into the Kingdom, by extending our collaboration with leading logistical service providers," he added.
Holistic approach
"The park will provide advanced and eco-friendly e-services by integrating the operations of the South Container Terminal with the new logistics park. The Authority's move to develop a holistic logistics park will enhance the competitiveness of the Jeddah Islamic Port. It will also contribute to raising the quantity of trans-shipped goods in line with the national strategy for transport and logistics services," affirmed Omar Hariri, President, Mawani.
"This partnership will connect the port's operations to the new logistics park to offer end-to-end logistics services with high efficiency. It will also help us further expand our collaboration with major logistics service providers, enhance the re-export operations and cut costs of the logistics services to provide best-in-class services to stakeholders and investors," Hariri added.
It is important to note that DP World signed a new concession agreement with Mawani in April 2020 to continue operating and managing the South Container Terminal at the Jeddah Islamic Port for the next 30 years, committing to invest a total of more than US$ 800mn to expand and modernise the terminal.
When the project is complete, the revamped terminal will increase Jeddah Islamic Port's container handling capacity from 2.5mn to 4mn TEU.
Want to stay updated on the latest industry news and trends? Subscribe today to receive your monthly news highlights directly in your inbox!