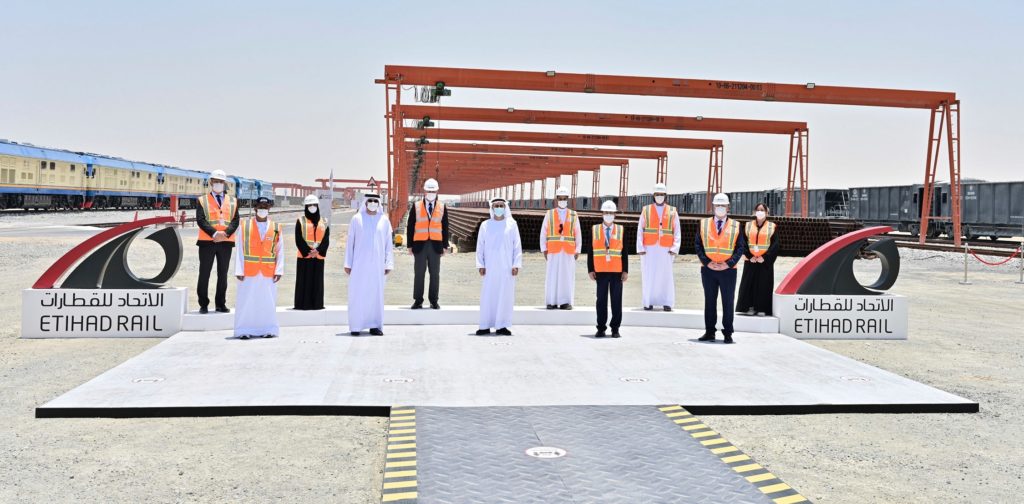 Sheikh Theyab Bin Mohamed Bin Zayed Al Nahyan, Chairman of the Abu Dhabi Crown Prince's Court and Chairman of Etihad Rail, recently inaugurated track laying at the railhead in Saih Shuaib, heading towards Abu Dhabi and Dubai.
Sheikh Theyab reviewed the project updates through a journey he took on an inspection train designated for supervision and inspection of construction works, from the starting point of track laying in Saih Shuaib towards both Abu Dhabi and Dubai.
During the 10km journey reaching Al Maha Forest, Sheikh Theyab was briefed on Etihad Rail's procedures and measures to protect the natural habitat and wildlife during the implementation of the project within the forest, including the development of bridges, culverts and animal crossings.
During the visit, Sheikh Theyab stressed the importance of this strategic project, which is capable of revolutionising the UAE's transport sector, and emphasised that the network forms a key part of the UAE's world-class integrated transport ecosystem, strengthening the UAE's global leading position in provision of quality transport infrastructure.
Etihad Rail has successfully completed Stage One of network. Stage One is fully operational and was delivered on schedule and within budget. The route spans 264 km, transporting granulated sulphur from sources at Shah and Habshan to the export point at Ruwais.
Want to stay updated on the latest industry news and trends? Subscribe today to receive your monthly news highlights directly in your inbox!