Using advanced technologies, the facility's 35,877sqm Service Centre can turn around up to 60 units daily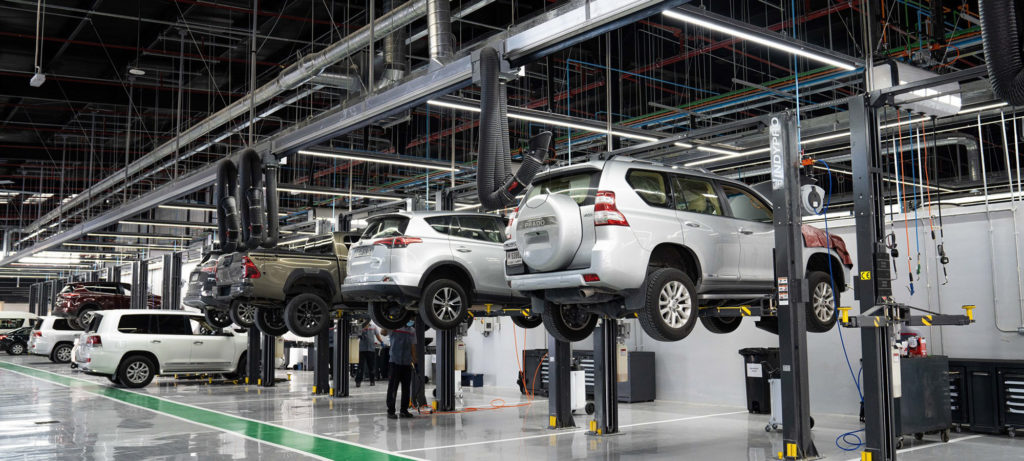 In line with its customer-centric approach and commitment to enriching the lives of customers every day, Al-Futtaim Toyota recently launched a state-of-the-art new dealership on Sheikh Zayed Road. With advanced technologies and future-proof solutions, the new facility represents Al-Futtaim's vision on the future of automotive retail, built around the highest customer expectations.
Al-Futtaim have employed a new way of creating a showroom using the latest technologies and cutting-edge design to create a seamless omnichannel experience for the customer, enabling them to start their digital journey online with Toyota.ae, where they can browse models, make their selection and even book or order cars online.
The largest full-service Toyota showroom and service centre to date, this new facility embodies the pinnacle of Al-Futtaim Automotive's customer-centric service offering in the UAE, and the latest milestone in a 60-year partnership between Al-Futtaim and Toyota.
"This future-focused facility will ensure a smooth and pain-free customer journey, reflecting Al-Futtaim's customer-centric approach that has established us as a leader in the region's automotive sector. We are excited to welcome our customers to our newest dealership," remarked Vincent Wijnen, Senior Managing Director, Al-Futtaim Automotive.
The 2,004sqm showroom space features a layout that facilitates smooth and streamlined integration between after-sales, lounge and showroom, allowing for high volume intake, quick service turnaround and effortless delivery.
Using the latest equipment and technologies, the facility's 35,877sqm Service Centre can turn around up to 60 units per day to ensure that services are always available to customers when needed.
Want to stay updated on the latest industry news and trends? Subscribe today to receive your monthly news highlights directly in your inbox!