Deal to provide comprehensive logistics support for car shipments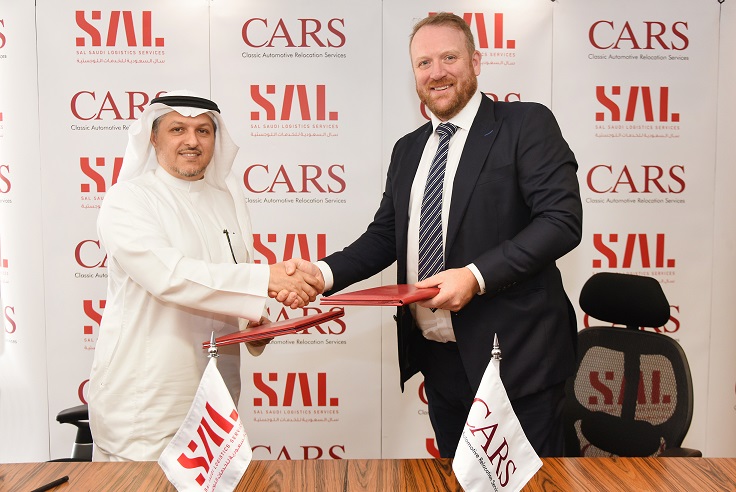 SAL Saudi Logistics Services (SAL), Saudi Arabia's leading ground handling and logistics company, recently signed an agreement with Classic Automotive Relocation Services (CARS) to provide comprehensive logistics support for all its car shipments passing through the Kingdom's main airports, land ports and seaports including Riyadh, Jeddah, Dammam, and Medina.
The agreement was signed at the SAL headquarters with Hesham Alhussayen, CEO, SAL and CARS Managing Partner James McSweeney, Managing Partner, CARS.
The companies agreed to collaborate on all logistics services on a comprehensive scale, including first-mile, last mile, custom clearances, warehousing, and end-to-end services, as well as other bespoke solutions for different shipments. Their agreement covers shipments both within and outside of KSA.
For more than three decades, CARS (Classic Automotive Relocation Services) has handled some of the most irreplaceable motorcars in the world. It has been a trusted name in handling the world's finest automobiles to car shows, exhibitions, trade shows and other global events.
"SAL has highly-skilled people to handle this delicate task, the experience and the infrastructure in providing the best logistics and ground-handling services to the highest international standards," affirmed AlHussayen. "With this partnership we plan to deliver a first-class product in the high-end automotive sector and with CARS expertise and SAL's vision we are very confident to deliver a successful and long-term partnership between our companies," asserted McSweeney.