At the event Bridgestone showcased its holistic mobility solutions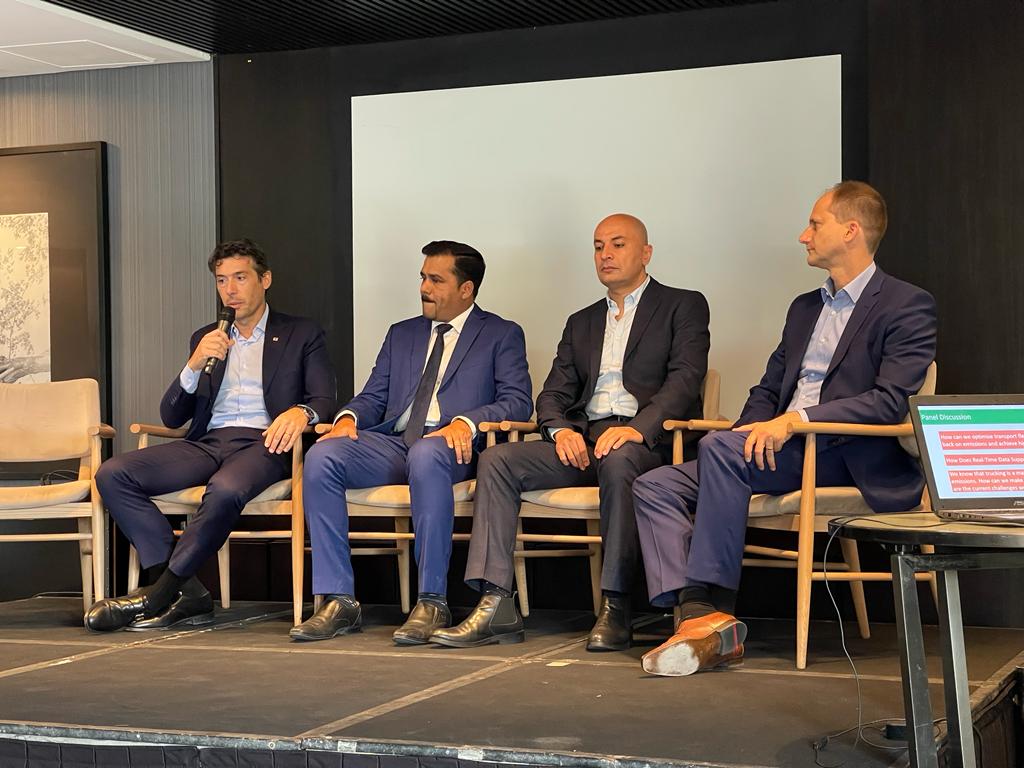 Bridgestone, Mercedes-Benz Trucks and MiX Telematics recently sponsored the 'Truck Safety Event' to draw attention to the significance of traffic safety as well as highlight innovative technologies and forthcoming market trends.
"At Bridgestone we are constantly innovating to provide Fleets not just great Tyres to meet every application but also a suite of Sustainable solutions to cut costs and improve safety using advanced Tyre technology, Telematics and Digital tools," stressed Anand Hegde, Head of Commercial Tyres, Bridgestone Middle East and Africa.
"Through events like this, we aim to educate fleet owners, operators, and other industry personnel regarding the significance of improving safety measures in the industry. We, at Bridgestone, are committed to providing high-quality products and services and spreading awareness within the community, to ensure maximum road safety," noted Stefano Sanchini, Regional Managing Director, Bridgestone Middle East and Africa.
During the participation in the event, Bridgestone showcased its holistic mobility solutions which include smart sensing tires that capture and transmit critical data, advanced data analytics that can predict and prevent maintenance issues using data from the tire, and Webfleet Solutions, a complete fleet management tool which can track vehicles, reduce costs and boost productivity, along with other service platforms.
The event was co-sponsored by Bridgestone in line with its E8 Commitment, especially focusing on two of its pledges, including 'Ease: Committed to bringing comfort and peace of mind to mobility life' and 'Empowerment: Committed to contributing to a society that ensures accessibility and dignity for all'.
The speakers at the panel included Olaf Petersen, General Manager, Daimler Truck AG Commercial Vehicles MENA FZE; Taher El Shall, Head of Sales, Middle East, MiX Telematics; Karl W. Feilder, Founder, Neutral Fuels Holdings and Sridhar Srinivasalu, Group HSEQ and Sustainability Manager, Tristar Group.
Want to stay updated on the latest industry news and trends? Subscribe today to receive your monthly news highlights directly in your inbox!