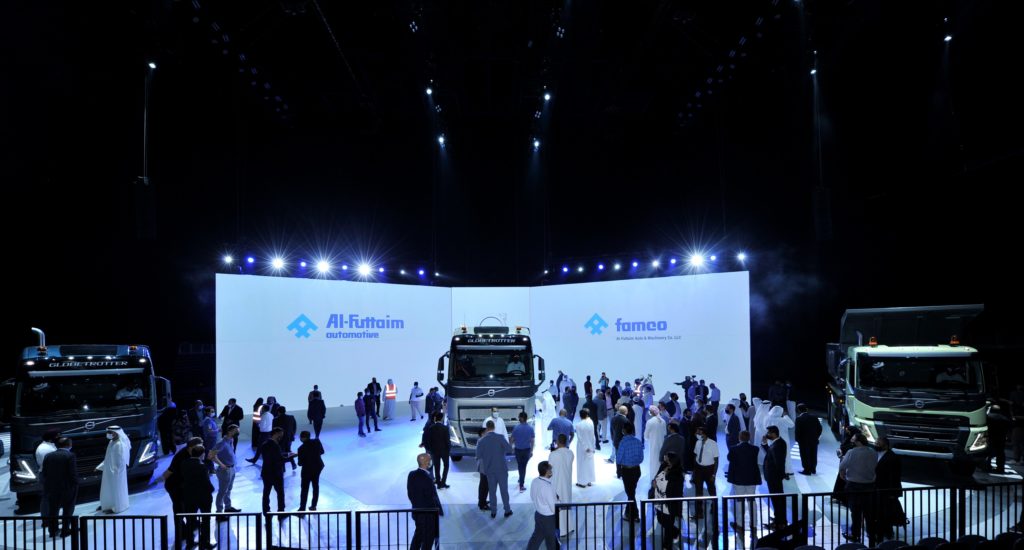 (15 June, 2021, Dubai) FAMCO (Al-Futtaim Auto & Machinery Company), the UAE's leading heavy vehicle and machinery importer, has launched its new cutting-edge Volvo Trucks range as it reinforces its market-leading position in the Emirates.
The new-generation FH, FM and FMX heavy-duty trucks have been redesigned to deliver even higher levels of productivity, class-leading safety features, as well as a more driver-friendly experience with an enhanced driver interface, interior space and overall visibility. These advanced models deliver a stronger return on range, giving users an environmental and financial saving in the process.
FAMCO and Volvo Trucks have been partners in the UAE since 1978 and have established a solid relationship that extends far beyond just the initial sales cycle. With the support of the Swedish truck brand, FAMCO has invested in state-of-the-art facilities and software that works with the customer to ensure world-class levels of service, uninterrupted parts availability and, most importantly, reduced downtime for vehicles in the field.
"Revealing these new trucks in the presence of members of the Volvo Trucks international team is not only an honour, but also a return to some form of normality for us at FAMCO," said Ramez Hamdan, Managing Director of FAMCO and Commercial Vehicles. "FAMCO and Volvo Trucks truly are a team working closely together on a daily basis. And that is the secret to the success of these two brands, which then benefits our customers. Bringing class-leading products to the market and providing the support and guidance our customers need, regardless of their industry or usage."
"In these challenging times, launching our new FH, FM and FMX models in the UAE has been a real team effort from everyone involved," said Frank O'Connor
Vice President – Middle East and Turkey Volvo Trucks International
. "With a strong focus on the driver environment, safety and productivity, this new line-up will help us to deliver on our promise to be our customers' best business partner. We can do this by, by helping them to develop the best drivers – responsible driving behavior can help reduce emissions and fuel costs, as well as helping reduce the risk of accidents, injury and unplanned downtime, all of which will make them more competitive and profitable."
Want to stay updated on the latest industry news and trends? Subscribe today to receive your monthly news highlights directly in your inbox!