Investment from FedEx Innovation Lab and innovative collaboration strengthens FedEx end-to-end digital fulfillment and returns solution.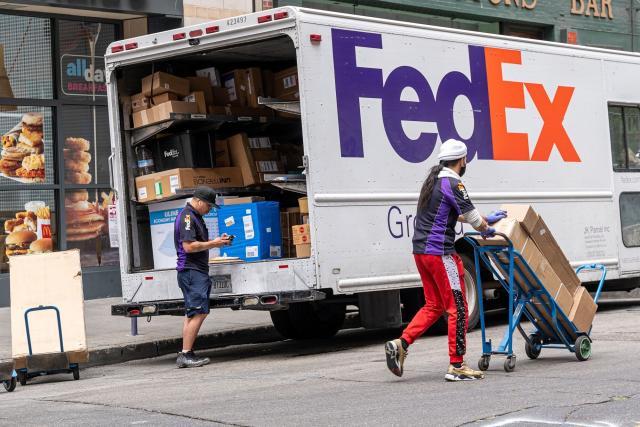 FedEx Corp. (NYSE: FDX) and Floship, a leading global circular supply chain solutions provider for e-commerce brands, today announced a partnership designed to provide enhanced fulfillment and logistics services to e-tailers worldwide. Through investment by the FedEx Innovation Lab (FIL), the partnership will create an end-to-end digitalized fulfillment and return solution, enhancing operational efficiency through optimal inventory management and best-in-class delivery using FedEx services.
This partnership will give FedEx's e-commerce customers access to Floship's global network of warehouses and powerful logistics platform's capabilities to streamline their e-commerce fulfillment operations. At the same time, Floship's customers will be able to leverage FedEx global networks as well as a full range of FedEx extensive transportation options to optimize their operations.
Additionally, FedEx's and Floship's cross-border e-commerce customers in Asia-Pacific, Middle East and Africa, Europe, and North America will gain access to enhanced fulfillment, last-mile delivery, as well as hassle-free returns.This is the second investment by FIL, which makes early-stage investments in rising start-ups primarily in India to bring additional value in terms of capabilities and speed to market to start-up firms through FedEx global networks, resources, and customer base.
"FedEx continues to actively seek out strategic collaborations like this to help evolve our operations and product offerings to meet the needs of the modern supply chain," said Kami Viswanathan, senior vice president, Middle East, Indian Subcontinent and Africa, FedEx Express. "Our approach allows mutual benefits to be gained through partnership as we seek to transform the global logistics industry."
Speaking on the collaboration, Joshua Tsui, Floship's CEO shared, "Floship is tremendously thrilled to be working alongside FedEx to redefine the global e-commerce fulfillment landscape. As more consumers around the world embrace e-commerce, businesses must come together to provide customers with innovative solutions that redefine the traditional linear supply chain. By bringing this collaboration to market, our mutual goal is to provide e-commerce brands and retailers with a one-stop, all-inclusive two-way supply chain solution that enables brands to grow at an exponential rate whilst simultaneously delivering a superior customer experience."