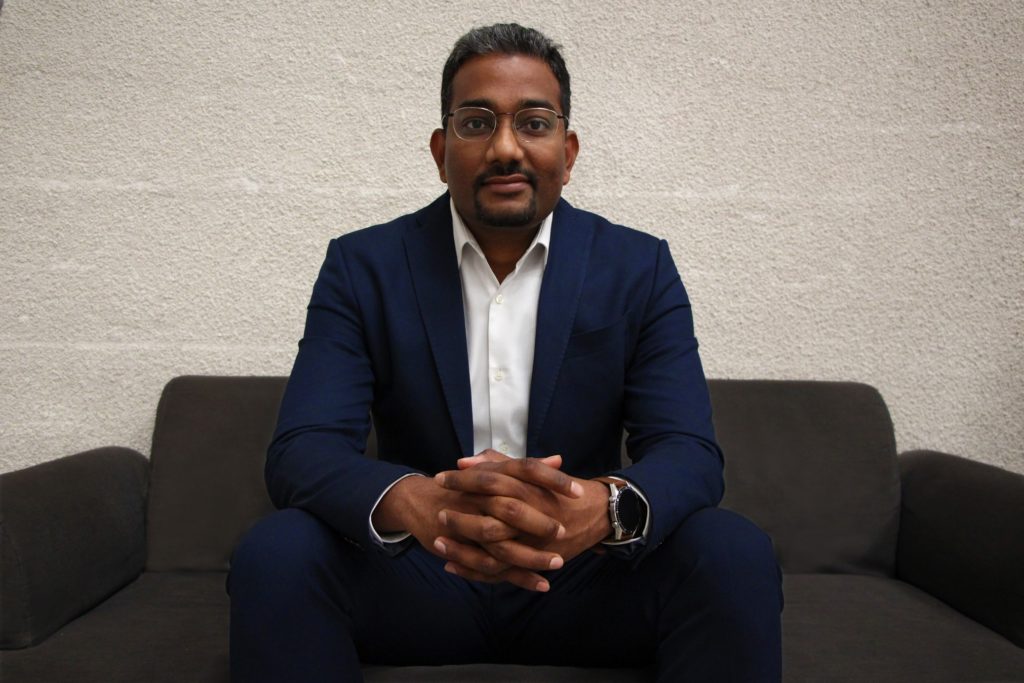 Innovative Technology and ingenious trends are changing the face of the e-commerce landscape and taking over the logistics, writes Naveen Joseph, Co-Founder and VP-Strategy & New Markets, iMile, a UAE-based e-commerce logistics based emerging start-up.
Like many other industries, the logistics landscape is currently facing great change. Driven by a variety of disruptive factors–rapid digitalization, innovative technology, new business models and changing customer expectations, the industry is amidst an era of unprecedented transformation.
The rise of ecommerce, amplified by the onset of Covid-19, has also shaped the future of logistics. The pandemic pushed consumers online, accelerating the growth of ecommerce in the Middle East. 40% of consumers in the region are shopping online more than they were prior to the pandemic.
In key markets such as the UAE and Saudi Arabia, an average of 58% of consumers stated they would maintain their current shopping behaviors post pandemic. In countries where the growth of ecommerce has been particularly prominent, strong trends of technological uplift are emerging in the logistics industry.
Furthermore, customer expectations have increased significantly, for both individuals and businesses. Consumers want goods faster, with more flexibility, and at lower or no delivery costs. The entire supply chain is under pressure to meet growing customer demands, pushing the logistics industry to explore ways to deliver better service at an even lower cost.
Readiness is critical
Logistics readiness is critical for the transformation of the industry. The goal for businesses in the industry should be to move beyond traditional shipping services to manage unexpected spikes in volumes, while constantly improving delivery success rates. Adopting best-in-class technology is vital to enabling efficiency and creating more collaborative operating models that truly leverage the power of technology.
A key trend driving transformation in the logistics industry is automation and Artificial Intelligence. A growing shortage of labour, coupled with an explosion in demand from ecommerce retailers, is encouraging logistics businesses to increasingly automate processes for smoother operations.
Automation is enabling enhancements in transport management systems such as cloud-based integration and real-time track-and-trace capabilities, which have strengthened operations for both B2B and B2C supply chains by improving route and demand planning.
In response to the pandemic, the logistics sector had to quickly adapt to meet consumer demands. This fast-tracked the adoption of robotics for automated warehouse picking systems, last-mile delivery robots and predictive optimization software.
Augmented Intelligence solutions
Moving forward, logistics companies are aiming to implement more Augmented Intelligence solutions. These technologies can replace certain manual jobs that don't require very complex skills, such as warehouse sorting and driving transportation, allowing logistics companies to dedicate manpower to other areas of the supply chain. Augmented Intelligence enables logistics professionals to reduce manual errors and focus more on analytic and complex duties, ultimately saving time and operating expenses, all while improving efficiency.
Supply chain visibility is an essential for any logistics business operating today. However, it's time to take supply chain visibility a step forward by incorporating real time data. We can't talk about supply chain visibility without IoT sensor technology – vital for efficiently tracking inventory, vehicles and equipment through cloud-based technology.
IoT sensors can collect real-time data to improve operational efficiency. For example, data on traffic patterns, weather or road and port conditions can be used to adapt actions and reshape demand or redirect supply to optimize route planning. Logistics companies that have integrated real-time technology into their supply chain have reported 20% more efficiency than those without integration. In the coming years, 5G is predicted to lead the global standard of communication technology. This can enhance IoT tracking and sensor technology to enhance real-time data insights.
In terms of directly improving the consumer experience, customer service is a key touchpoint for the logistics industry. Web to mobile technology is increasingly being adopted, moving tracking and customer interactions on mobile for a more agile communication model.
Chatbots
Chatbots are another key trend, increasingly integrated to tackle customer service challenges in the logistics industry. Bots are a form of automation/AI technology that help to deliver high-quality customer support while reducing costs and optimizing employee's time and management.
The best feature of chatbots 24/7 service. Customers today want responses quicker than ever. More than anything, they want to feel heard. Chatbots have capabilities to instantly process order amendments, receive delivery requests, track shipments, provide data analytics and respond to basic queries, anytime, anywhere.
Another trend that is sweeping across industries is sustainability, and logistics is no exception. Last-mile delivery, in particular, has been regarded as an energy-consuming function, encouraging opportunities for greener approaches to lessen environmental impact. Logistics companies are switching to electric vehicles and using AI-based software to calculate transport route with the lowest emissions.
In my experience with iMile, the level of customization achieved through in-house technology can deliver significant benefits to improve speed, efficiency and ultimately, customer satisfaction. Developing more streamlined consumer touchpoints and simplified user interfaces is one way we keep customers satisfied within the ever-growing demand of the logistics space.
Collaborative approach
Going forward, one of the most important drivers of growth in the logistics industry is to build a strong connection between tech teams and on-the-ground operations. This collaborative approach encourages technology created to truly reflect the pain points of customers. Furthermore, it's important to have talent in place that embraces change to innovate, helping to push boundaries in the industry.
Common themes throughout these technological trends are collaborative working and reactive adaptability, which is what enables current market leaders to maintain their dominance.
The logistics landscape is growing at an exponential rate, and the only way to survive, and thrive, is by embracing new opportunities and challenges that come your way. The future of logistics will continue to test adaptability, resilience and intelligence for all organisations operating in global trade.
Want to stay updated on the latest industry news and trends? Subscribe today to receive your monthly news highlights directly in your inbox!