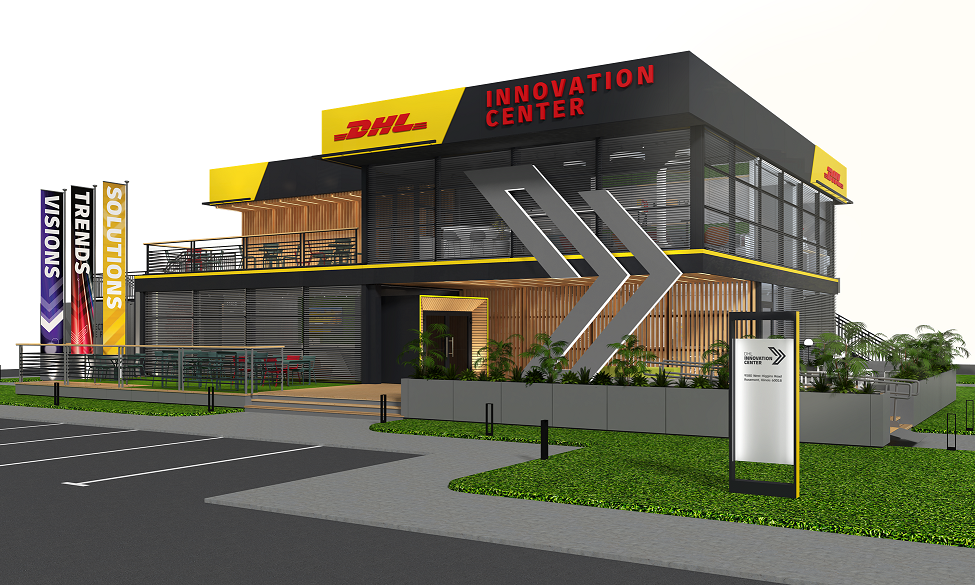 First-of-its-kind modular building has been shipped from Germany to UAE
DHL has announced plans to expand its global innovation centre footprint to the region with the launch of the Mobile Middle East and Africa Innovation Centre in October 2021.
The MEA Innovation Centre is DHL's fourth Centre globally, complementing the series of innovation centres in Chicago, USA; Cologne, Germany; and Singapore; and the first completely mobile one. The first stop will be in Dubai to coincide with the Expo 2020 Dubai in the UAE.
"We are excited to bring the DHL Mobile MEA Innovation Centre looks forward to unveiling an inspiring journey into the future of logistics, and showcasing a realm of possibilities and the many benefits of digital transformation for people and the planet. The Innovation Centre will act as a platform supporting research and collaborative innovation between DHL customers, start-ups, academia, industry partners, and innovation experts," affirmed Ken Allen, CEO, DHL eCommerce Solutions.
Innovation hub
True to its identity as an innovation hub, the Mobile MEA Innovation Centre will be the first-of-its-kind modular building constructed off-site and transported to Dubai. The 450sqm temporary structure, is designed to be built, dismantled and then transported to the next location, making it ideal for a number of markets.
The modular building, constructed in Germany, has been shipped to Dubai and will be assembled by October 2021, a true testimony of 'Innovation That Moves'. The Centre will include exhibition and trend lab space, offices and meeting facilities.
The DHL Mobile Middle East & Africa Innovation Centre will be a state-of-the-art facility where customers, partners, academia, and thought leaders can experience the next generation of logistics in an interactive showroom environment.
Planned tours
The DHL Mobile MEA Innovation Centre is planned to tour various countries in the Middle East & Africa through 2027. The facility is expected to stay in Dubai until mid-2022, then move to Qatar, the next location.
The new Mobile MEA Innovation Centre will provide an inspiring and interactive visitor experience to explore the future of logistics. It showcases cutting edge innovation and solutions, projects and industry capabilities, extending the existing Innovation Centre ecosystem and helps customers drive digitalization.
Working on latest trends and technologies, DHL is actively shaping the future of logistics and supply chain solutions, a press communiqué concluded.
Want to stay updated on the latest industry news and trends? Subscribe today to receive your monthly news highlights directly in your inbox!