Iftar meals in UAE, Hundreds of Amazon employees will volunteer to organize community Iftars, pack and deliver meals to people who need it most
Iftar on Wheels
'Iftar on Wheels', a meal donation program that will support thousands of families, leveraging the company's delivery network across the UAE.
Amazon will utilize its scale, logistics and technology to reach people in need, and to spread the joy of the season among local communities. 
Amazon and UAE Food Bank partnership
In partnership with the UAE Food Bank, the 'Iftar on Wheels' program continues Amazon's tradition of helping underprivileged families through a combination of monetary donations, delivery services and volunteer support.
Hundreds of Amazon employees across the UAE will engage in event organization, packing and delivering food and sharing in the iftar events.
Generosity
Speaking about the Amazon and UAE Food Bank partnership, Manal Obaid Yaroof, Chairperson of UAE Food Bank Steering Committee said, "Generosity is an integral part of Emirati culture, and the Holy month of Ramadan is a reminder for us to show kindness and compassion to those less fortunate.
Through partnerships with private sector companies such as Amazon, we continue to promote a culture of food sharing and influence behavior towards food waste. Amazon's 'Iftar on Wheels' is a great way to deliver meals directly to thousands of families in need.
Reach
Leveraging the power of Amazon's technology, people and the company's vast delivery network, the program will help us reach out to even more families across the country."
Over the past four years, Amazon has delivered millions of meals to underserved communities in the Middle East & North Africa region, laddering up to the UN Sustainable Development Goal 2 to achieve 'Zero Hunger'.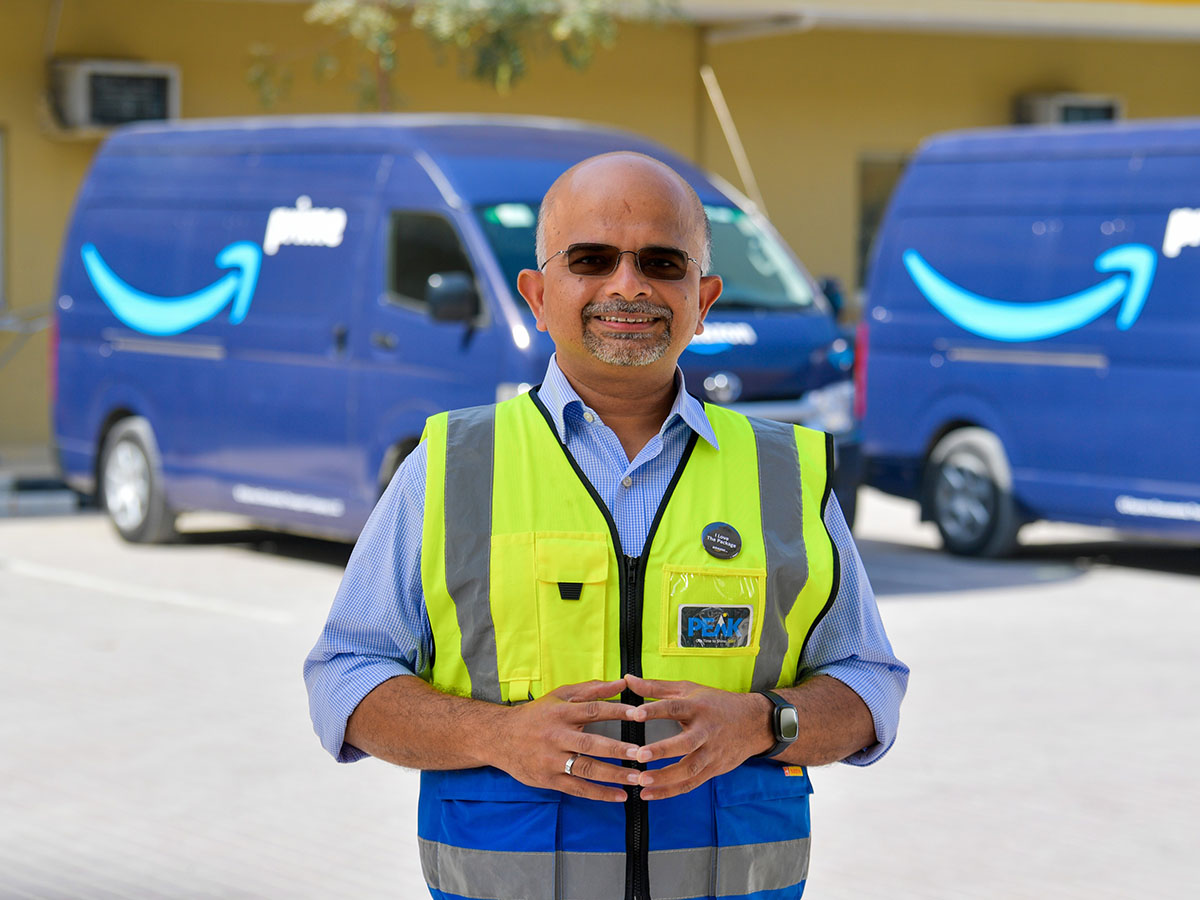 Prashant Saran, Director of Operations, Amazon MENA said, "Ramadan is a very special time for us at Amazon.
Every year, as we continue to serve customers during the busy season, we also invest in programs that nurture a meaningful work environment where our teams have the opportunity to give back to the community.
This year, we are launching 'Iftar on Wheels', a program that utilizes our logistics, delivery and people networks to deliver thousands of meals to families in need across the UAE.
Amazon is constantly working with community partners across the MENA region to find practical solutions to immediate needs such as hunger and natural disasters, leveraging our scale as a force for good."
The company creates initiatives that harness a spirit of innovation, determination, and passion within its people to strengthen the communities where its employees live and work.
Nur Nakdali, Capacity Planning Manager, Amazon UAE said, "Ramadan reminds us of all our responsibility to be compassionate towards others, and I always try in my own ways to help the less fortunate during the Holy month. Amazon's 'Iftar on Wheels' program gives me a great opportunity to put my work skills and resources to the best possible use – bringing smiles to those in need."
Amazon has created one of the world's most advanced operations and fulfillment networks to receive, pack, and ship orders, with an aim to deliver smiles to customers.
Community Engagement Program
This Ramadan, the company's expertise in safe, reliable and convenient delivery will be re-deployed to deliver smiles to families in need. 'Iftar on Wheels' is a part of Amazon's global community engagement pillar, Right Now Needs, that seeks to eliminate the impossible choices posed by poverty, homelessness, hunger, and natural disasters. This pillar is one of many in Amazon's community engagement program.
Since its launch in the UAE, Amazon has been investing in strengthening its presence and launching various service offerings to enhance the order fulfilment experience for customers in the UAE.
Network
Today, Amazon Operations' network across the UAE comprises of three Fulfillment Centres, three sort centres, eight delivery stations and a network of small and medium businesses working as Delivery Service Partners.
Want to stay updated on the latest industry news and trends? Subscribe today to receive your monthly news highlights directly in your inbox!