New partnerships aim to diversify and enhance the company's services in the FM industry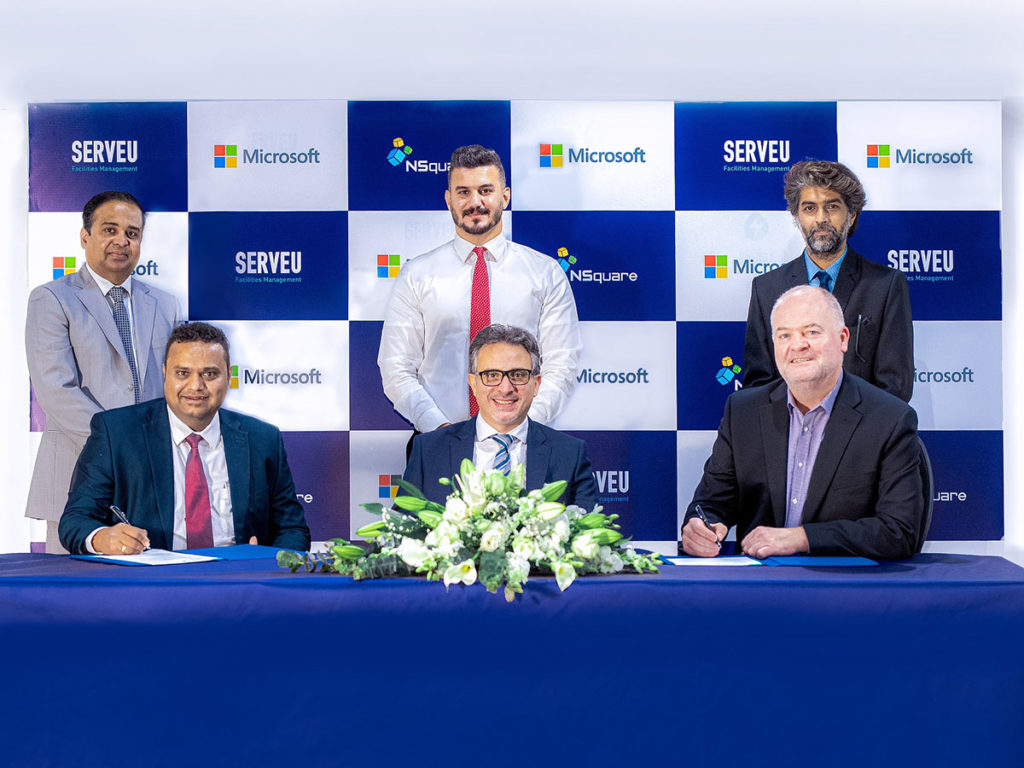 ServeU recently announced its partnership with Microsoft to upgrade their Computer-Aided Facilities Management (CAFM) system.
The company has also revealed its partnership with NSquareXperts, to configure and customize its Microsoft Dynamics 365 Field Services. The new partnerships are in line with the company's vision to diversify and enhance their services in the FM industry.
The partnership with Microsoft comes as a significant achievement, making ServeU one of the first FM companies in the region to utilize Microsoft Dynamics 365 Field Services to manage a 6,500+ workforce, while also establishing a long-term commitment with Microsoft to upgrade all systems to Microsoft Dynamics.
Additionally, ServeU also hired NSquareXperts as their partner to configure the services platform to automate their existing operations, such as generation of planned preventive tasks, scheduling work forces for both hard and soft services, and integrating the Microsoft System with finance, procurement, HR, and customer service, the FM company announced in a press communique.
"Our goal as a company is to keep improving and developing new and existing solutions. ServeU has already been using Microsoft Field Services for more than a year for its B2C Division," affirmed Gary Reader, GM, ServeU.
"ServeU has been in the industry for years, and their vast experience has translated into designing and developing smart and efficient models that deliver flexible and productive solutions," remarked Haider Salloum, Small, Medium and Corporate Director, Microsoft UAE.
"We look forward to seeing how this new upgrade will improve its current offerings and guarantee our complete assistance in configuring and customizing Microsoft Dynamics 365 Field Services for the company," stated Kirit Mandavgane, VP Strategy, NSquareXperts.
Want to stay updated on the latest industry news and trends? Subscribe today to receive your monthly news highlights directly in your inbox!