Manufacturer upbeat about sales prospects and future potential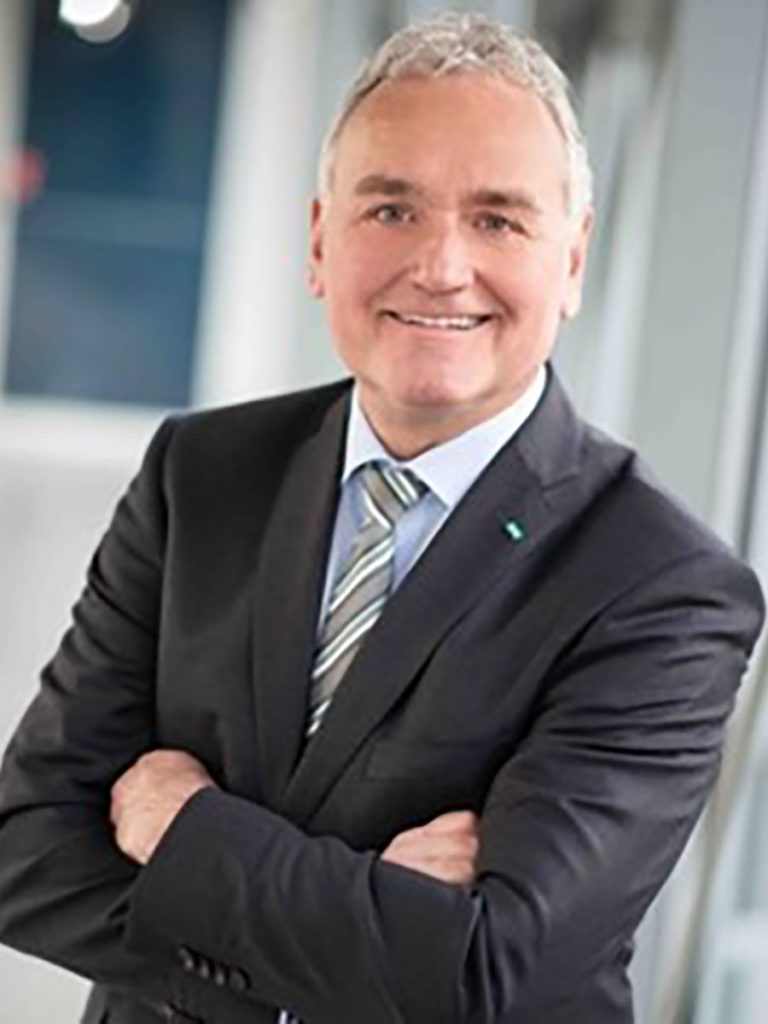 In a strong recognition of its products credentials, BITO was awarded the climate-neutral certificate. Furthermore, an extension and strengthening of the BITO Group Management, extension signals and reaffirms 2021 as the strongest year in company history with a turnover of EUR 303mn (US$ 318.25mn).
The past two years have been very challenging for logistics companies and providers of logistics services.
Border closures and supply chain disruptions because of the pandemic have shown how fragile supply networks can get from one moment to the next. Delivery delays have resulted in production stops or disruptions in trade chains.
Change of mindset
"We have noticed that the circumstances have led to a change of mindset in many companies. After the market had recovered from the initial shock, both internationally and nationally, the trend was clearly towards more stockpiling to cope with times like those caused by the pandemic. Companies were expanding their storage capacities, many new coordination centres have been established," affirmed Winfried Schmuck, CEO, BITO-Lagertechnik.
In addition, some sectors, such as the online business, which has been booming for years anyway, continue to see enormous growth. This is a challenge that the companies concerned must cope with, especially in their organization. As a result, the demand for BITO storage and organization solutions has also increased significantly.
"We had the highest order intake since the company was founded, with full capacity utilisation in all areas. Tonnages were moved through the production halls that would have been unimaginable a few years ago. A great success that we were only able to achieve together in a well-functioning team," added Schmuck.
BITO awarded the climate-neutral certificate
In addition to the turnover figures, there has also been a positive development in implementing even more sustainable practices. In 2021, BITO-Lagertechnik was certified as a climate-neutral company.
"Sustainability has always been a priority for us. We are proud of our quality products which were designed to last. To name just a few aspects: BITO multi-trip bins and containers help to avoid tons of packaging waste. When selecting our raw materials and auxiliaries, we always opt for materials that are not harmful to health and that allow environmentally friendly processing," asserted Schmuck.
"Our production process is based on a commitment to sustainability and a resource-saving, energy-efficient approach in order to minimise the impact on our environment while saving raw materials. We have been operating a plastic bin recycling process in our own facility for many years. Acting with economic, environmental, and social responsibility should not be viewed as an obligation. We see sustainability as a great opportunity for all of us,'' he observed.
The BITO Group Management team extended
Meanwhile, BITO-Lagertechnik has also undergone some organisational changes in 2021 when the management team has been extended with the induction of two senior officials into key roles.
With Dominik Freyland-Mahling (COO) appointed for the production division and Uwe Sponheimer (CSO) appointed for the sales division, CEO Winfried Schmuck CEO will now be assisted by two long-standing executives from within the company to further professionalise the tasks and responsibilities of the three divisions.
"The extension of the management team enables us to focus even more closely on customer requirements," assured Schmuck.
Eco-friendly plastic bins and containers support sustainable storage and handling
For many years, the concept of sustainability has been put into practice at BITO-Lagertechnik, supported by innovative technologies and state-of-the art machinery. Sustainable development requires a new mindset that affects the entire supply chain. In 2021, BITO-Lagertechnik was verified as climate-neutral by TÜV Rheinland Group Carbon Services.
Energy-efficient manufacturing and ecological alternatives to virgin plastics
Users are more aware now than ever of the environmental impact of goods and services. In the field of storage, order picking and transport, as well as in production environments such as Kanban processes, reusable, sturdy, and reliable transport equipment have always been in demand in order to avoid packaging waste. Whereas the focus was on reducing costs in the past, the idea of sustainability is moving into the focus today.
Recycling and upcycling in BITO-owned facility
As a manufacturer, it is equally important for BITO-Lagertechnik to offer ecological alternatives to virgin plastic. Apart from reducing the environmental impact, using regranulated plastics increases energy efficiency in production. Every ton of polypropylene that is not produced saves 1.7 tons of carbon dioxide
Customisable divider systems and inlays with a perfect fit
Practical bin inserts, inlays and subdivisions also contribute to saving packaging waste. Therefore, BITO also focusses on developing new solutions in this field. Perfectly fitting divider systems such as lengthwise and crosswise dividers, push-fit accessories and insert boxes make sure that goods do not shift and get damaged during transport.
As a result, no additional disposable packaging, filling material or other protective materials are needed. There is now an ecological alternative to disposable packaging which not only provides optimum product protection during storage and transport, but also allows to place goods in a space-saving way.
Bins made from sunflower compound
A clever alternative to conventional polypropylene (PP) is Sunflower Compound (SFC), an environmentally friendly material which has been used since 2018 to manufacture BITO C-item bins. No food must be used to obtain sunflower seed shells, nor are additional cultivation areas required, as the shells are a by-product of sunflower seed production.
This new material is a mixture of PP and sunflower seed shell fibres, a food industry waste product. Making a product from sunflower compound produces significantly fewer emissions than making a product from 100% polypropylene, since the compound is processed at lower temperatures than PP. By buying a sunflower compound product, customers will help to reduce their carbon footprint.
Want to stay updated on the latest industry news and trends? Subscribe today to receive your monthly news highlights directly in your inbox!