Move will boost revenue and create cost synergies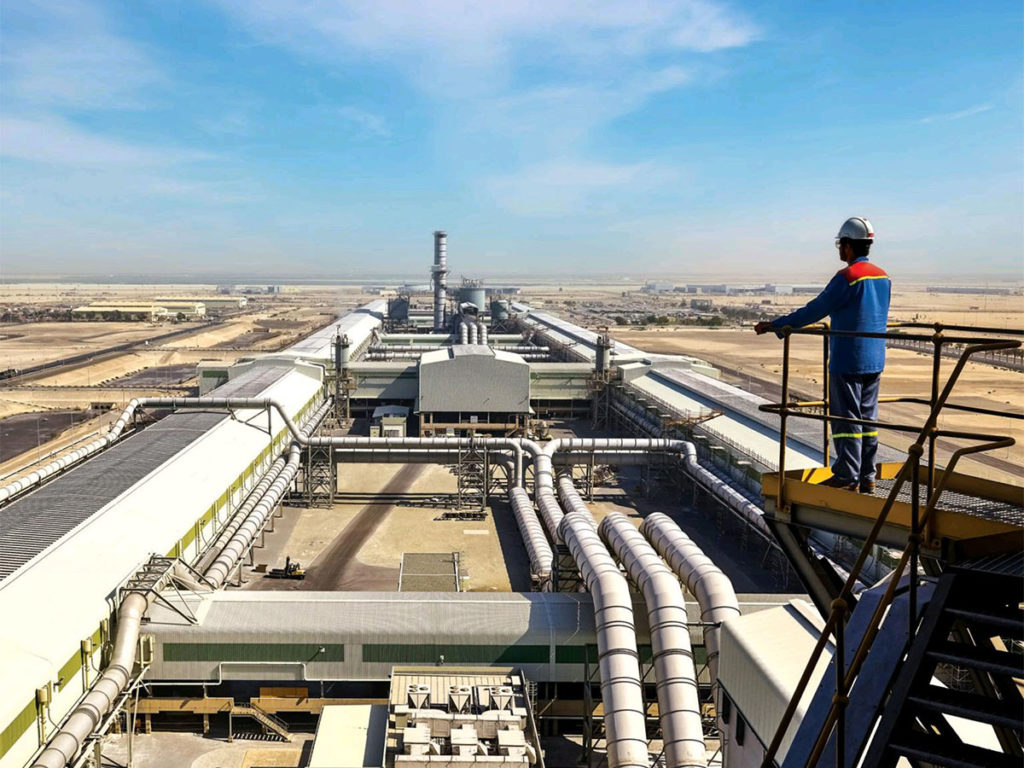 AD Ports Group, the leading facilitator of trade, logistics, and industry, recently unveiled 'KEZAD Group' as part of the plan to consolidate and grow its Economic Cities & Free Zones offering, marking a new phase of evolution towards strengthening Abu Dhabi's position as the region's leading industrial and manufacturing destination.
The move follows the integration of Khalifa Industrial Zone Abu Dhabi (KIZAD) and Specialised Economic Zones (ZonesCorp) into the newly formed KEZAD Group (Khalifa Economic Zones Abu Dhabi Group), which comprises 12 economic zones with a total area of 550sqkm, including 100sqkm designated as Free Zones.
Presently, the KEZAD Group hosts more than 1,750 clients from 17 industrial and economic sectors catering to a range of key industries such as Pharmaceuticals, Metals, Automotive, Polymers, Building Materials Recycling, Food & Agriculture Technology, Plastics & Polymers, Retail & Logistics, Hi-Tech & Green Energy, Life Sciences, Oil & Gas, and Specialty Chemicals, each offering direct access to all industry and economic verticals from processing and storage to distribution.
Abu Dhabi Industrial Strategy
Established to align with the UAE's Industrial Strategy, the economic vision of Abu Dhabi and the recently launched Abu Dhabi Industrial Strategy, KEZAD Group is designed to offer greater opportunities for investors looking to streamline every segment of their supply chain.
It will leverage the collective strength of a combined organisation to enable expanded competitive choice of locations, greater pricing options, quality of infrastructure, ease of doing business and integrated services through unified processes, superior service delivery, and focused offerings for customers.
KEZAD Group will be solely responsible for managing the process of planning, developing, operating, regulating, and promoting combined assets (KIZAD, ZonesCorp and KIZAD Communities) under the AD Ports Group's Economic Cities & Free Zones portfolio, that makes up 55 percent of the UAE's industrial area.
Long-term contracts
"From a business perspective, Economic Cities & Free Zones provides AD Ports Group with revenue generated by long-term contracts, and stimulates further growth across our other operations, as clients deploy our logistics, ports and digital services," commented Captain Mohamed Juma Al Shamisi, Managing Director & Group CEO, AD Ports Group.
"We are proud to launch KEZAD Group under our Economic Cities & Free Zones portfolio, bringing together the entire scope of services and ecosystems that businesses require to thrive in today's competitive market," noted Abdullah Al Hameli, CEO, Economic Cities & Free Zones, AD Ports Group.
"The KEZAD Group will deploy this enhanced scale to fully support strategic industries and enable sustainable diversification and growth, observed," Mohamed Al Khadar Al Ahmad, CEO, KEZAD GROUP.
Want to stay updated on the latest industry news and trends? Subscribe today to receive your monthly news highlights directly in your inbox!