The high-tech shrimp farm will produce over 1,000 MT of shrimps annually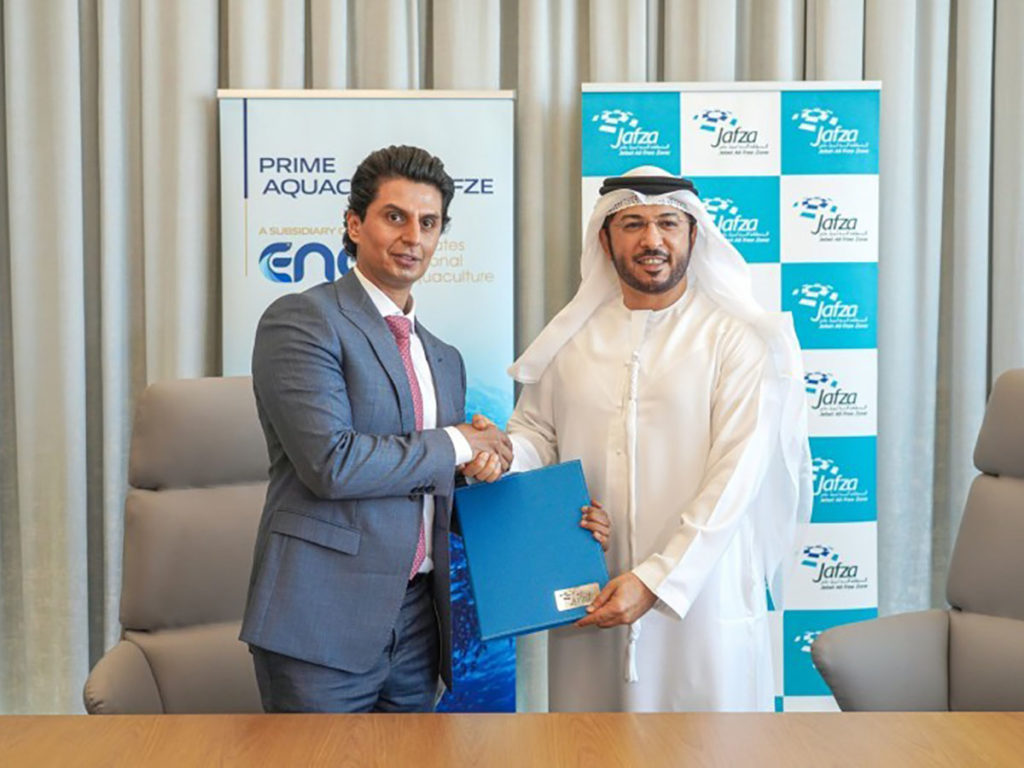 Prime Aquaculture, a subsidiary of Emirates National Aquaculture, recently signed an MoU with Jebel Ali Free Zone (Jafza) to build the region's first Shrimp RAS farm.
The innovative marine shrimp farm, expected to be completed by Q1-2023, will aid in the cultivation of marine shrimp and significantly increase output in the UAE to meet the increasing demand.
The MoU was signed by Abdulla Bin Damithan, CEO and Managing Director, DP World UAE & Jafza and Imtiyaz Abdul Razak Kalsekar, Managing Director, Prime Aquaculture.
The facility will include a shrimp farm, hatchery, and primary and secondary processing units. While driving sustainable food production in the UAE, the farm is poised to meet the objectives of the UAE's National Food Security Strategy 2051, enabling sustainable food production by using modern technologies and solutions.
The UAE relies heavily on imports to cater to local shrimp demands, with more than 51,000 MT of shrimps being imported per year. The total local consumption of shrimps ranges between 38,000 and 40,000 MT, with pre-covid imports going up to 51,108 MT, and export and re-exports reaching up to 12,204 MT.
Prime Aquaculture will incorporate the latest technology in the shrimp farm to ensure that the highest quality of shrimps is produced. With the help of its Recirculating Aquaculture System (RAS) technology with a discharge of five to seven per cent, the farm will produce over 1,000 MT of shrimps per year, which is three times more than the current shrimp production in the UAE.
"The shrimp farms will maintain high-intensity culture systems ensuring absolute biosecurity," remarked Bin Damithan. "One of the key pillars for the UAE's National Food Security Strategy is to achieve self-sufficiency. During the pandemic, when travel restrictions were imposed, the importance of local production was highlighted," commented Kalsekar.
Want to stay updated on the latest industry news and trends? Subscribe today to receive your monthly news highlights directly in your inbox!