Shipa Freight and isotainers combination creates one of the top-five digital forwarding platforms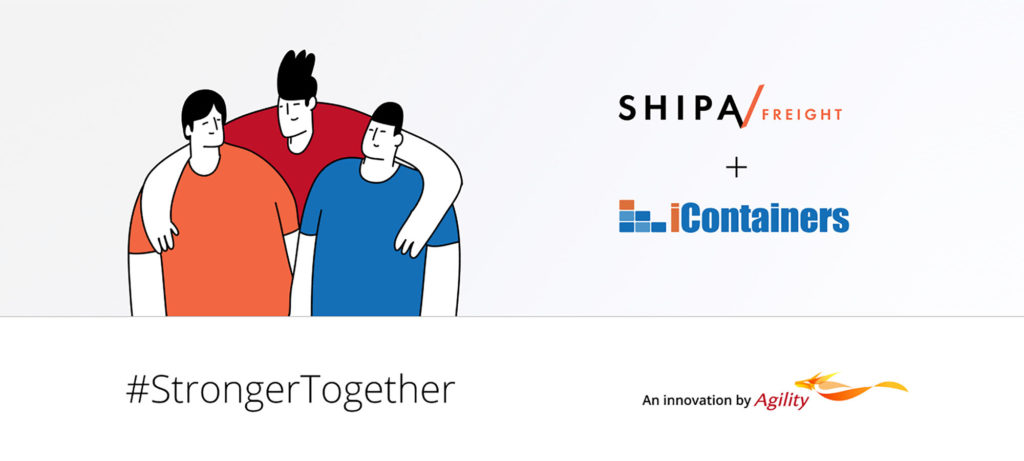 Agility recently announced that its digital freight forwarding arm, Dubai-based Shipa Freight, will merge with Barcelona-based iContainers, a pioneer in online freight platforms.
Shipa Freight and iContainers will combine technology platforms and operations. The combined company, wholly owned by Agility, will be one of the top-five most-visited online freight forwarding platforms globally.
The merger will create one of the most comprehensive suites of digital forwarding services available, including standard air and ocean freight shipments for business customers, ranging from small and medium-sized enterprises (SMEs) to multinational companies requiring spot shipments.
Furthermore, it will also include household relocation services for individuals moving from one country to another and agent services for local forwarding companies that are looking for international partners in key markets and 'White label' digital forwarding services that can be seamlessly integrated into B2B e-commerce platforms.
The digital forwarding market has spiked with the rapid acceleration of e-commerce, and the desire of merchants, B2B sellers and entrepreneurs to have self-service tools that provide them with greater control and visibility of their supply chain.
"We expect the digital freight forwarding market to grow by over 40% a year over the next few years. The Shipa Freight-iContainers merger will create a stronger company to serve these customers," remarked Henadi Al-Saleh, Chairperson, Agility.
"Both companies have deep expertise, and joining forces will strengthen the technology platform, improve customer experience, and help expand the service offerings and geographic coverage for customers around the world," commented Carlos Font, CEO of the combined Shipa Freight-iContainers entities.
Want to stay updated on the latest industry news and trends? Subscribe today to receive your monthly news highlights directly in your inbox!