Adaptive reuse has been gaining traction worldwide for the last several years, and it's about time the Middle East followed suit. With Expo City Dubai, we're seeing one of the most significant adaptive reuse projects, and it's exciting to see the potential it offers for sustainable development in the region.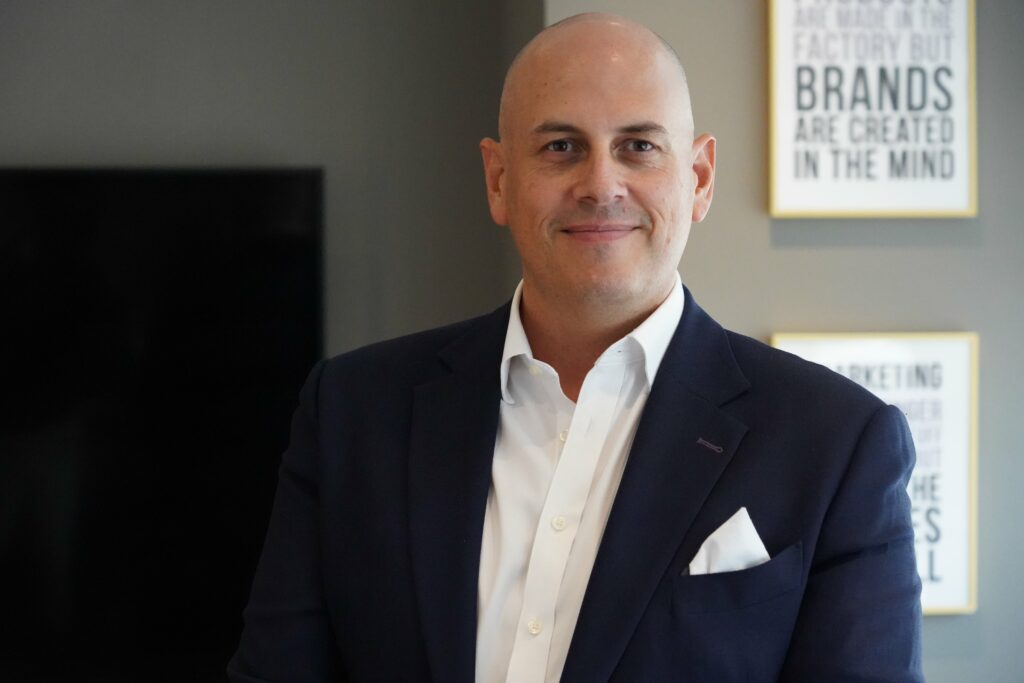 In the context of the built environment, adaptive reuse is transforming an underused building or site into a more functional and practical setting. Repurposing old structures presents a unique opportunity for developers to re-engage with urban spaces that were once liabilities while also preserving their architectural features.
Cities like New York and London have led the way in this trend, with some notable landmarks undergoing successful transformations. For example, One Wall Street, an art deco skyscraper in New York, was transformed from offices to residential use. In London, No. 1 Grosvenor Square, the US embassy from 1938 to 1960, has been converted into a super-prime residential building. The iconic decommissioned Battersea Power Station is being reconstructed into a mixed-use development with residential, commercial, and leisure facilities.
Predictions estimate that by the end of the following decade, about 90% of all newly constructed buildings globally will be adaptively reused, and this global trend is increasing at an unprecedented rate.
But what makes adaptive reuse such a significant and game-changing trend?
Fundamentally, Expo City Dubai is not the city's first adaptive reuse project. The UAE government has already demonstrated the benefits of repurposing old buildings by developing new places that meet the evolving requirements of the community, such as the Bastakiya neighborhood and Al Serkal Avenue in Al Quoz, which are prime examples of how this trend can transform forgotten areas into thriving cultural districts. The Bastakiya neighborhood now features cafes, art galleries, and boutique hotels while retaining its traditional wind-tower homes, which preserve its historical significance while fostering a sense of culture and community. Similarly, Al Serkal Avenue, once an industrial area, has been converted into galleries, studios, and performance spaces, providing a hub for the city's arts community.
Today, these stunning projects have become the city's trendiest cultural hotspots, demonstrating how repurposing unused spaces into places that can be used helps preserve the neighborhoods' historical significance while fostering a sense of culture and gathering among residents and visitors. By transforming old buildings and sites into functional and practical settings, they can provide affordable housing, community centers, and cultural spaces that benefit the community while preserving the environment. 
Alternatively, sustainability has become increasingly important to people. The opportunity to live in a building that was not torn down and rebuilt, generating large amounts of waste and carbon emissions, is a critical consideration in our conversations with prospective buyers.
With governments emphasizing environmentally conscious living among businesses and residents, developers must be innovative in supplying new developments. This is especially crucial, as the United Nations Environment Program stated that the built environment accounts for a staggering 39% of gross annual carbon emissions worldwide. The UAE's construction market reached $86.7 billion in 2022, a sign of a pressing need for sustainable solutions.  
Adaptive reuse is a feasible approach to reduce these impacts and advance sustainability by decreasing the energy needed to create and transport construction materials. Reusing existing structures rather than creating new ones lowers carbon emissions.
What the developers of Expo City Dubai have done is an incredible example of how a built site can be transformed and deliver something new and cutting-edge while simultaneously advancing sustainability. The venue developed for the World Expo 2020 has been entirely reimagined to serve a different purpose. In preserving some original structures, such as the iconic dome and the UAE pavilion, the developers pay homage to the area's past while presenting a new residential neighborhood.
What sets Expo City Dubai apart is that it's not just another residential development. The entire site has been transformed into a self-sustaining, 15-minute city with its own parks and green spaces, all designed to meet the rigorous standards for sustainable living, achieving GOLD LEED certification. The development prioritizes eco-friendliness with green roofs and smart energy-saving appliances, providing residents with a sustainable and healthy lifestyle.
Yet, Dubai's Expo City is just the beginning, and we can expect to see a rise in adaptive reuse initiatives as more regional developers emphasize environmental stewardship. This year, the UAE declared it the 'Year of Sustainability' ahead of COP28, which should encourage local developers to prioritize sustainability in their upcoming projects.
As more people from across the globe choose to make the UAE their home, there will be a greater need for housing and entertainment destinations. I believe repurposing older spaces is a much more efficient and sustainable option than starting new developments. These projects breathe new life into old structures and allow developers to create unique and award-winning properties that stand out in a competitive market.
Moreover, the demand for sustainable projects is increasing in the region, and it is evident that buyers are drawn to high-quality adaptive reuse projects, particularly those located in unique settings. This trend is expected to persist, which could be a lucrative factor for developers, particularly if the current structure is suitable for reuse.
As the expert sales and marketing consultants for Expo City Dubai, we are proud to lead the way in sustainable development in the region. Our mandate with the project will allow us to gain valuable insights from potential buyers, understand their interests in such projects, and, eventually, encourage other developers to adopt similar practices.
With sustainability as a top priority in the region, we are excited to see more developers consider repurposing properties and transforming existing structures into vibrant new spaces that benefit both the environment and the community. And with Expo City Dubai leading the way, we look forward to seeing where this trend will take us in the following years.