IceWarp's presents its distinctive solutions as a veritable alternative for existing, ubiquitous commercial software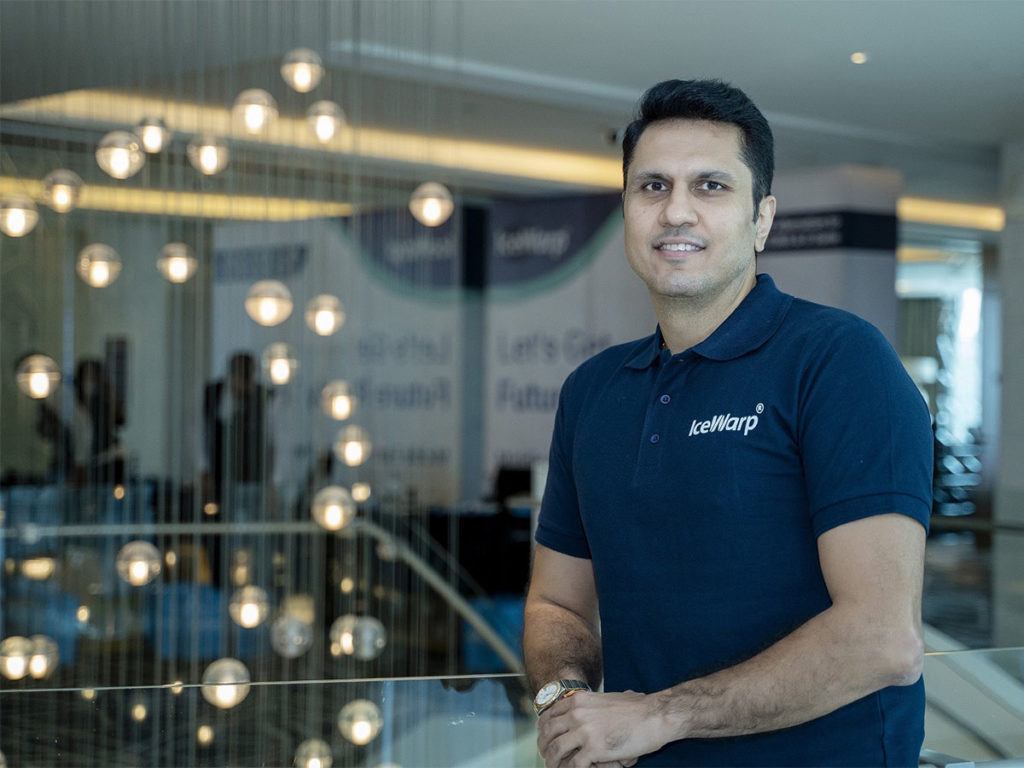 In an interesting move, global software company IceWarp is projecting itself as an alternative to MS Exchange, Office 365, and G Suite.
IceWarp affirms it delivers an innovative, cost effective, all-in-one collaboration platform comprising of an entire family of apps that offer real-time collaboration tools, simplified sharing options, and smooth integration of various virtual office functions.
Ease of use
It asserts that offers its users ease of use, security, and efficiency through its complete solution for all their office work in a single window, without needing any third-party applications.
According to a spokesperson, the brand caters to businesses with affordable, seamlessly integrated, and easy to use communications solutions, covering all aspects of business collaboration and productivity including a seamless all-in-one E-mail and Collaboration Suite to boost day-to-day business operations
Privately owned IceWarp, founded in Prague, the capital of the Czech Republic in 1998, recently debuted in the Middle East with the opening of their regional office in Dubai.
Logistics Gulf News recently conducted a one-on-one exclusive and expansive interview with the Dubai-based Pramod Sharda, CEO, IceWarp, India & Middle East, on a wide range of subjects to get the inside track on the company's latest offerings, radical alternatives, and the vision for the future. The following are the transcripts of that engagement.
Logistics Gulf News (LGN): Give us the 30-second lowdown on IceWarp.
Pramod Sharda (PS): IceWarp offers solutions for business email, TeamChat for project teamwork, real-time office document collaboration and online meetings. All of this and more is made available on our secure cloud and that too for half the usual cost.
It can work as a virtual office where all the team-work and online meetings happen. You can even create and edit documents there – alone, or in collaboration with your team. This secure cloud solution is easily accessible from anywhere you are and is great for remote work.
LGN: How have you performed in the UAE / GCC since your debut in December 2021 and how significant is the region for IceWarp?
PS: Since the time of our debut in the region locally, we have seen a desirable and growing demand for IceWarp along with a wide acceptance for the solution. CIOs and IT Heads are showing interest and intent to adopt as they are glad to finally find a solution which turns out to be a true alternative to MS 365 and Google Workspace. The Middle East region is an important market for us, and we see it as one holding huge potential.
LGN: What distinguishes IceWarp? What are your USPs?
PS: As a leading enterprise email and collaborative communication solutions provider, IceWarp offers a tool that allows you to use 'one window to rule them all'. Along the lines of the ancient saying about the 'All-In-One' concept, IceWarp offers one browser window that integrates all your work and productivity apps.
The All-In-One concept is all about giving you the feeling of control when you sign in to a single app, such as IceWarp WebClient, from anywhere, and manage your whole account: tasks, work, needs, fun, messages, emails, calendar, TeamChats, documents, simply everything. Our team at IceWarp believes in constant innovation and staying ahead.
We believe in harnessing the power of global thinking and making possible the local delivery of our solution at a fair price that cuts costs for users by half. Moreover, the design is familiar and easily integrable.
LGN: What differentiates IceWarp from its conventional competitors?
PS: Other solutions providers still see email as a stand-alone communication channel that should be kept separate from other tools and functions. Having access to all of a system's features in a singular window is way more comfortable and easier to use, especially when compared to juggling between a dozen app windows.
Our team also knows how daunting the idea of uprooting your entire business from one tool and migrating to another can be. However, you can rest easy while in their hands as they will get you up and running before anyone at work even notices the change. With IceWarp's 'White-Label' option, we can offer a product to our customers that features their own brand name, colours, logo, and more.
Not only will this help build brand awareness, but they can also feel better about providing a solution with their own "stamp of approval" written all over it. IceWarp is the only solution wherein you can opt for a pay-for-what-you-use model, IceWarp plans give users the flexibility of choosing different plans as per the needs of their team members.
Every organization has Power and Non-Power users and with IceWarp they can save huge TCO-total cost of ownership, by taking advantage of these mix and match features.
LGN: How does IceWarp provide its customers with the post-adoption support they need?
PS: A Service Level Agreement (SLA), or Priority Support Plan as we like to call it, is a written commitment between IceWarp and the client that clearly specifies the rules and standards for the support we provide post-adoption, like response times or consulting options.
Having a Priority Support Plan ensures that every possible issue will be resolved at the earliest. This constant support can enable enterprises to focus on the business while we handle the infrastructure.
Apart from a guaranteed response time that can be as low as 60 minutes, every day of the year from our support team, we also offer to upgrade the client's IT team's skills with the training and consulting we provide.
LGN: Tell us about your competitive pricing and pay for what you use model.
PS: IceWarp's only-pay-for-what-you-use model helps both our partners and customers save money. Depending on what plan a client chooses and how many people they have, the IceWarp solution can help save huge TCO for organizations of all sizes.
Aside from its customizable options, IceWarp also offers pre-set plans providing various levels of storage and tools that could potentially fit an enterprise's precise situation.
LGN: How is IceWarp eclectic, offering something for all kinds of users?
PS: IceWarp, a true alternative to MS 365 and Google Workspace, offers a unique pay-for-what-you-use model that helps the enterprise create an extra room for savings. They do not have to pay for the features that are not beneficial for them. Additionally, 'Hybrid Deployment' can help them unlock huge savings on the TCO they incur for non-power users.
Top management or power-users can continue using the existing servers and domains while non-power users can switch to IceWarp. Both servers can then operate parallelly and seamlessly, giving easy access to all. Gone are the days of paying for an entire, expensive solution, only for majority of the users to use half of what is on offer.
LGN: How does IceWarp help users and enterprises save money?
PS: IceWarp is a pioneer in enterprise email and collaborative communication solutions. It offers more of everything at lower costs. It is currently running a 12+3 offer, wherein on a total subscription of 15 months, the client will have to pay for just 12 months.
Through multiple cost-effective pricing plans, IceWarp helps in an overall saving of up to 70% for clients. New clients can also avail a free migration for up to US$ 3000 with 24×7 OEM (Original Equipment Manufacturer) support. IceWarp's pay-per-use model, where the customer can pay as per their usage allows organizations more financial freedom overall.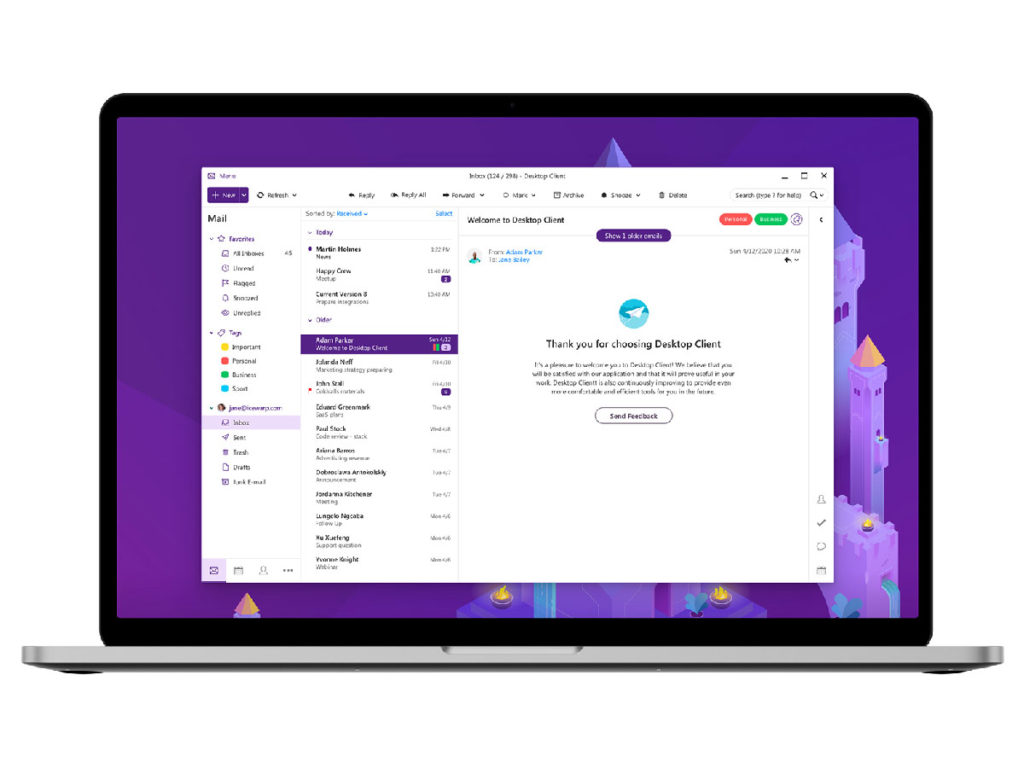 LGN: Data security is key. How does IceWarp keep its customer data and communications secure?
PS: Everyone will harmonize with the opinion that the global pandemic has provided flexible working conditions for most people. But simultaneously, it has posed a threat to our sensitive data generated through email collaboration.
As an all-in-one cloud-based business and collaboration suite, we offer advanced and enhanced features and tools that provides enterprise grade security for every communication that our users roll out or any task that they perform digitally.
From two-factor authentication to Anti-virus, Data security, Email and Voice Encryption, Anti-spamming, Password protection, ATP, and more, IceWarp ensures your email collaboration communication is equipped with security features and solutions specially designed to keep customer data and communications protected.
IceWarp solves the challenge of providing excellent security by combining world-class, multi-threaded Anti-Virus with multi-layered Anti-Spam protection. IceWarp is GDPR Compliant as well.
LGN: IceWarp is up against formidable names as Microsoft…. how daunting is that challenge?
PS: Three of the biggest players in enterprise-level collaboration tools today are Microsoft 365, Google Workspace (formerly G Suite), and IceWarp. Although we all offer similar services, we differ in pricing and functionality.
The first thing to consider when choosing between Microsoft 365, Google Workspace, and IceWarp is the price. Both Microsoft and Google offer pricing plans based on the number of users, meaning that prices increase as your business grows. In contrast, IceWarp charges a flat yearly fee for unlimited users and devices – so you can scale up without breaking the bank.
Certainly, the stature of Microsoft can seem daunting to compete with. However, IceWarp offers the smartest features at the lowest prices. This gives the confidence to the team and our partners to connect with various enterprises that seek simple deployment, affordable solutions, and seamless migrations with best-in-class features in their Enterprise Email solution.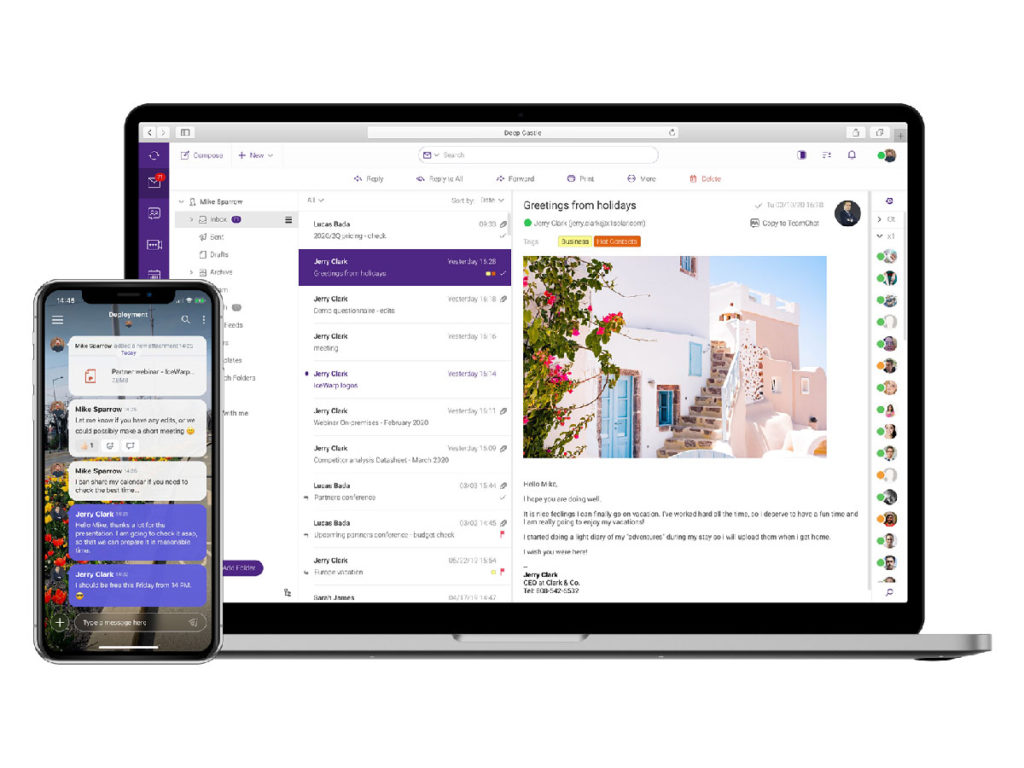 LGN: What are the opportunities and challenges for you going forward in the region?
PS: The 21st century is earmarked to be driven by Information Technology and with India and the Middle East region being at the center of global attraction for this sector. The pandemic has fueled the growth of technology across industries and IT is truly seen as a business enabler now.
There is a huge push by authorities, too, to bring in a big change in this sector. However, legacy systems are a major obstacle for businesses in the region to become a connected business, thus hindering growth. Hence, innovative, and integrated technologies like IceWarp offer some great benefits to help bridge the gap between legacy applications and modern ones.
Technology shift inevitably requires adapting to changing work dynamics. Many companies in the UAE and the Gulf region face resistance from the employees and management level too. IceWarp addresses these issues on the grassroot level itself by keeping the design familiar and even integrating the software with a skin that the users are more accustomed with.
LGN: Bring us to speed on your India foray?
PS: In India, we are growing faster than we anticipated, and we are planning to invest more in our cloud infrastructure to provide secured, flexible, and manageable solutions to our clients.
Our investment in data centres in India has helped our customers maintain regulatory compliances and follow other government guidelines related to the security of their data while using our solutions. India is an important market for IceWarp, and we are sure that these strategic investments are going to reap substantial revenue for the company.
We have been determined to upscale our cloud infrastructure to meet the growing needs of customers in India and across the globe as well. Today in India we can boast of Customers from across Vertical and Industry. We have already been able to bring on board more than 1200+ customers in a short span of time.
LGN: What are your expansion plans for the region?
PS: We look at Middle East as a critical market with enormous potential. Our expansion plans for the region are clear in terms of reach and penetration across the UAE, Oman, Qatar, Bahrain, Kuwait, Saudi Arabia, Egypt, and other regions around.
We currently have our own office in the UAE, and we are hiring new workforce to cater to the local market and are moving forward with a clear goal of expansion in the market on a large scale.
LGN: Your vision for IceWarp going forward for the short and long-terms?
PS: Our vision for IceWarp in the long run is to capture a huge market share across regions. Today, we are known worldwide as the true alternative to MS 365 and Google Workspace, and we intend to strengthen that position in the time to come.
We work with the sole objective of 'Providing businesses with affordable, seamlessly integrated and easy to use communications solution—IceWarp that covers all aspects of business collaboration and productivity'
Want to stay updated on the latest industry news and trends? Subscribe today to receive your monthly news highlights directly in your inbox!