The 1.1 GW project comprising Hassan Allam Holding is the largest in the Middle East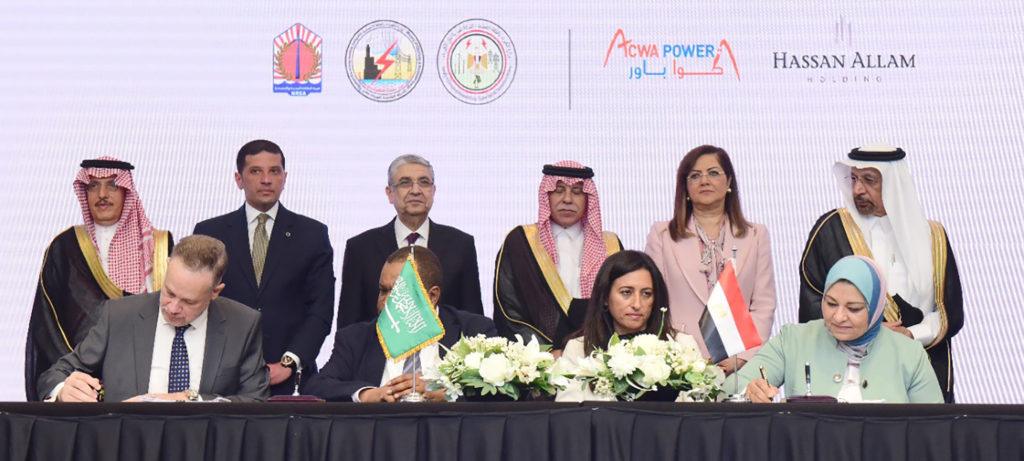 ACWA Power recently inked a project agreement to develop a 1.1GW wind project in Egypt, at an investment value of US$ 1.5bn.
The signing ceremony of the agreement took place at the headquarters of the Egyptian General Authority for Investment and Free Zones, Cairo, in the presence of Dr. Mohamed Shaker El-Markabi, Egypt's Ministry of Electricity and Renewable Energy; Dr. Majid Bin Abdullah Alkassabi, Saudi's Minister of Commerce and Mohammad Abunayyan, Chairman, ACWA Power among other dignitaries.
Located in the Gulf of Suez and Gabal El Zeit area, this wind project is the largest single contracted wind farm in the Middle East region and one of the largest onshore wind farms in the world.
When complete, the project will mitigate the impact of 2.4mn tonnes of carbon dioxide emissions per year and provide electricity to 1,080,000 households.
"This milestone wind project falls within the framework of the Egyptian government's strategy to diversify its energy sources and leverage the country's rich natural resources, especially in renewable energy," remarked the Egyptian Minister.
"This wind project demonstrates a commitment to realising a greener tomorrow, despite global economic volatility, and we look forward to working with like-minded partners for a positive future," commented Abunayyan.
"The project marks an important milestone in Egypt's plans to decarbonise the energy sector and meet its targets under the country's Intended Nationally Determined Contributions (INDCs). We are proud to be part of this flagship project and look forward to a fruitful partnership," asserted Dalia Wahba, Deputy CEO and Chief Investment Officer, Hassan Allam Utilities.
Want to stay updated on the latest industry news and trends? Subscribe today to receive your monthly news highlights directly in your inbox!