Championship showcased latest INFINITI Models including QX80, QX55, and QX60 as part of long-term partnership.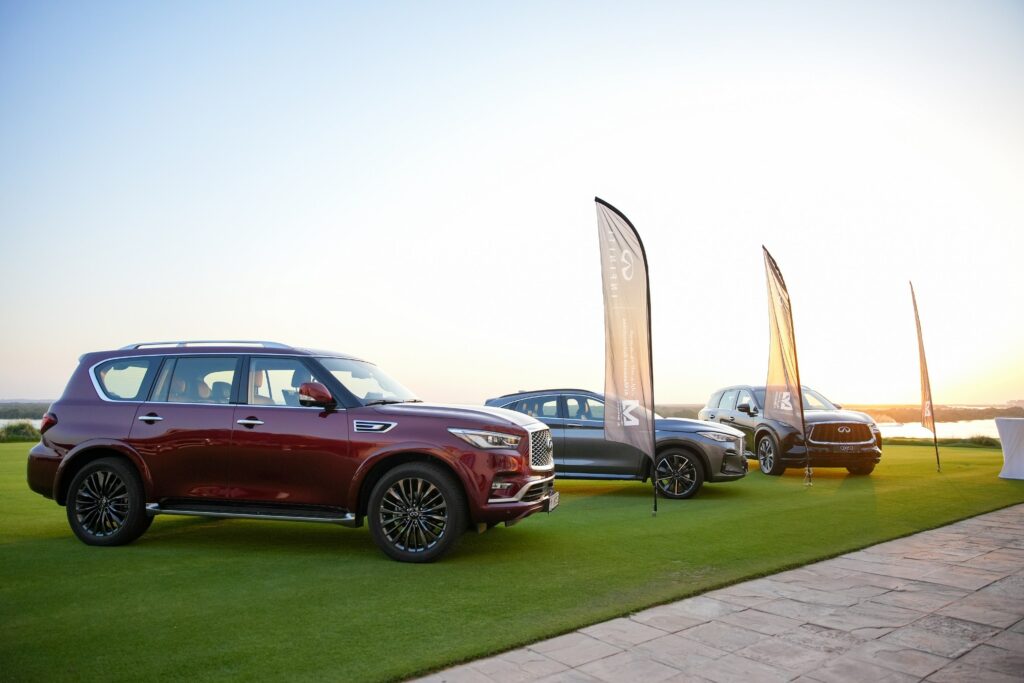 Al Masaood Automobiles, the exclusive distributor of INFINITI in Abu Dhabi, Al Ain, and the Western Region, supported the recent Yas Links Summer Open in Abu Dhabi, as Exclusive Automotive Partner. This collaboration is a testament to Al Masaood Automobiles' commitment to promoting golf in the UAE and reflects the enduring relationship between the brand, Yas Links Abu Dhabi, and Saadiyat Beach Golf Club.
Home to some of the most renowned golfing championships in the region, Yas Links Abu Dhabi is host to the Abu Dhabi HSBC Championship, with its Kyle Philips-designed course ranking #34 in Golf Digest's world golf rankings, while Saadiyat Beach Golf Club hosts the Challenge Tour's UAE Challenge 2023, and the only Audubon Wildlife Sanctuary Golf Club in the region. At the Yas Links Summer Open, participants and attendees had the opportunity to view the latest INFINITI models, including the QX80, QX55, and QX60. Additionally, Al Masaood Automobiles provided INFINITI QX80s for VIP transportation during the event, further showcasing their dedication to enhancing the experience for players and visitors.
Bachir Gemayel, Sales & Marketing Director at Al Masaood Automobiles, expressed his enthusiasm for the partnership. "We are excited to support the Yas Links Summer Open as the Exclusive Automotive Partner," said Gemayel. "Abu Dhabi has emerged as a hub for the local, regional, and global golf community, and we are honoured to sponsor this tournament and extend our support to two of the region's most prestigious golf clubs. This partnership allowed us to contribute to the clubs' efforts, deliver exceptional experiences, and actively promote the growth and development of golf in the capital, solidifying Abu Dhabi's position as a world-class golfing destination."
In addition to the Yas Links Summer Open, Al Masaood Automobiles will sponsor up to 12 major club tournaments annually across both Saadiyat Beach Golf Club and Yas Links Abu Dhabi. These events include, but are not limited to, the Troon Abu Dhabi Pro Am, Club Championship, Men's Open, Black Tee Pro Am, Kyle Phillips Cup, and Abu Dhabi Amateur Championships.