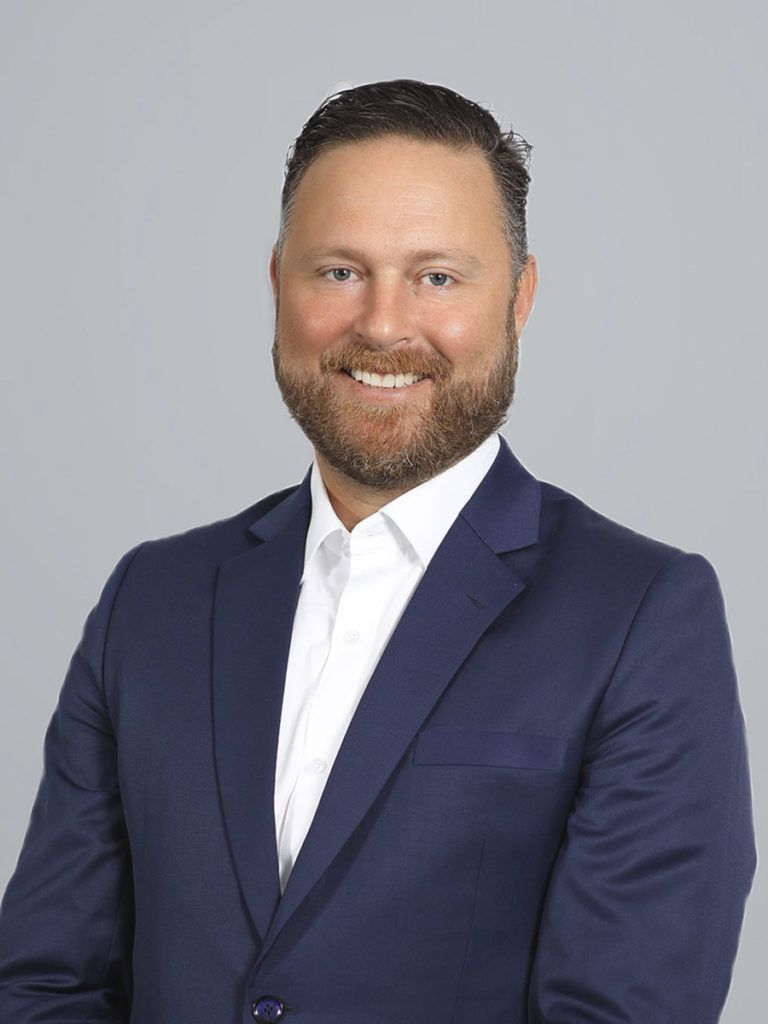 Atkins, a member of the SNC-Lavalin Group, is pleased to announce the appointment of Andrew Rotteveel as Managing Director for its newly formed program advisory business in the Middle East, effective January 2022. As part of his role, Andrew leads the company's advisory, cost management, project management and site supervision services across the region which also encapsulate Faithful+Gould brand.
Andrew is an accomplished executive with more than 20 years' experience across the UK, Europe, Middle East, and Africa regions. He has a strong background in real estate development with experience in strategic consulting, development management, property management, project management, program management office (PMO) and cost management. Andrew has worked for a number of leading global real estate and construction companies. Previously, Andrew was the Chief Operating Officer of King Abdullah Financial District (KAFD) Development and Management Company. Before joining KAFD in 2019, he was Regional Director at Jones Lang LaSalle MENA. His portfolio of projects includes KAFD, King Fahd University of Petroleum and Minerals mixed-use masterplan, General Electric Head Quarters in Saudi Arabia, Abu Dhabi Investment Council Head Quarter and TwoFour54 Media Zone in the UAE, Egypt Festival City Extension and Emaar Up Town Cairo among other flagship projects in the region.
"As our markets continue to evolve and how our clients' requirements for consultancy services change, we remain committed to adding demonstratable value to their projects, in the most efficient and effective way", said Campbell Gray, CEO, Atkins Middle East & Africa. "Bringing together our advisory, Faithful+Gould, and Atkins supervision services under one umbrella ensures we focus on outcomes for mutual long-term benefits for clients and ourselves. Andrew's experience as a consultant and client, as well as his in-depth development knowledge, will enable a truly differentiated market approach in shaping our business growth and anchor trusted advisor status with our clients."
"With over 50 years' presence in the Middle East and a track record of flagship projects delivered across the region, I'm proud to join the business at this important junction in its evolution and be part of its newly formed leadership team that will support the company's strategic growth plans," commented Andrew Rotteveel, Managing Director, Program Advisory at Atkins. "With increasing climate change and economic challenges, providing integrated program advisory services, underpinned by digital solutions, is becoming key to support and add value to our clients' programs and drive more efficiency in project delivery." Together with Atkins and Faithful+Gould, The SNC-Lavalin Group creates sustainable solutions that connect people, data and technology to design, deliver and operate the most complex projects across the world. The group professional services and project management solutions cover transportation, buildings and places, water, power and renewables, nuclear, defence, industrial and mining markets. In August 2021, Campbell Gray re-joined Atkins as Chief Executive Officer to lead its end-to-end advisory, engineering, design, and project management business in the Middle East. Joined by Andrew Rotteveel, Matthew Tribe was appointed Managing Director, planning, design, and engineering in the Middle East, effective November 2021.
Want to stay updated on the latest industry news and trends? Subscribe today to receive your monthly news highlights directly in your inbox!