Automotive company selects DHL as its exclusive partner for car part warehousing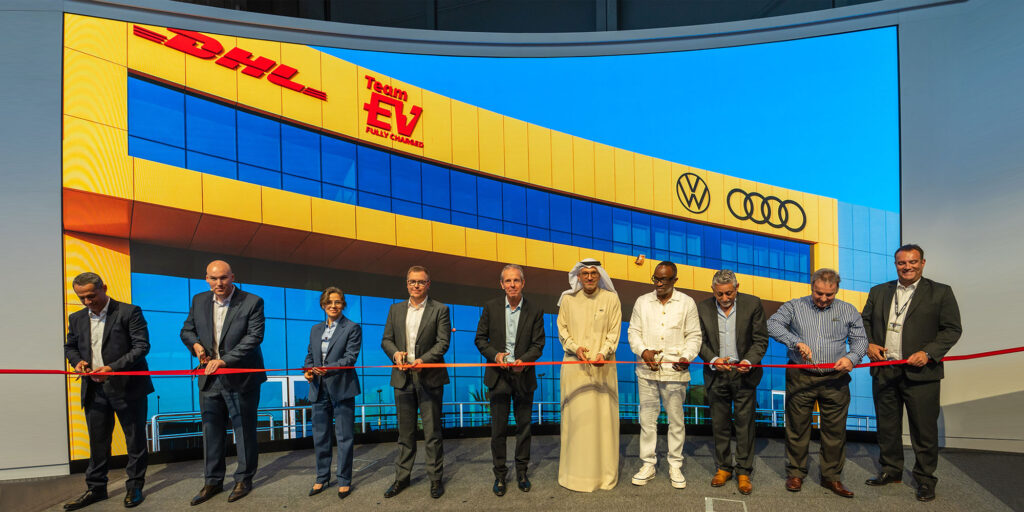 Audi Volkswagen Middle East (AVME) announced DHL Global Forwarding as its new warehousing partner for the entire spare parts supply chain in the Middle East, for the Volkswagen and Audi brands.
Danzas AEI Emirates, the joint venture between DHL Global Forwarding and Al Tayer Group, will support with operations and management.
The collaboration has resulted in the establishment of a new AVME Parts Distribution Centre at Dubai World Central. It serves as a dedicated warehouse for eight markets in the region, providing Volkswagen and Audi customers with more flexibility and shorter turnaround times. The Parts Distribution centre will serve UAE, Oman, Saudi Arabia, Kuwait, Bahrain, Qatar, Jordan, and Lebanon.
Collaboration
"A strong and fast supply chain is a key element of the automotive business. It allows our dealer network to ensure the best aftersales service to our customers. This collaboration will definitely support the growth of Volkswagen and Audi in the Middle East," commented Benoit Tiers, CEO, Audi Volkswagen Middle East.
"As the world's leading logistics company, we combine our proven track record in providing the best logistics solutions with exceptional leadership qualities that a fast -paced industry like ours requires to maintain our strong position in the market. An example of this is our recent progress towards a sustainable future," commented Amadou Diallo, CEO, DHL Global Forwarding Middle East & Africa.
The new Centre is part of the region's first-ever Electric Vehicle and battery logistics hub known as the DHL EV Centre of Excellence. This was built by DHL Global Forwarding and developed in close cooperation with the team EV of DHL Customer Solutions & Innovation.
Future ready
"The new Centre is very valuable to us and ensures that our logistics departments is future ready. It is the first warehouse in the region with battery storage, ensuring that our brands are well-prepared for a sustainable future, shaped by electric batteries," stressed Stephen Samples, Group After Sales Business & Homologation Director, Audi Volkswagen Middle East.
The new AVME Parts Distribution Centre is a eco-friendly facility, using completely solar-generated power and includes the following facilities–6,800sqm dedicated area located inside the Dubai World Central Logistics Area; closed chambers and operational area of 23,478sqm and 5,000sqm interlocked open yard storage; 24 loading doors for large, and small trucks and 15m high ceiling and max storage height 13m.
Want to stay updated on the latest industry news and trends? Subscribe today to receive your monthly news highlights directly in your inbox!