Dubai Customs, Director General meets Uzbek Ambassador and his accompanying delegation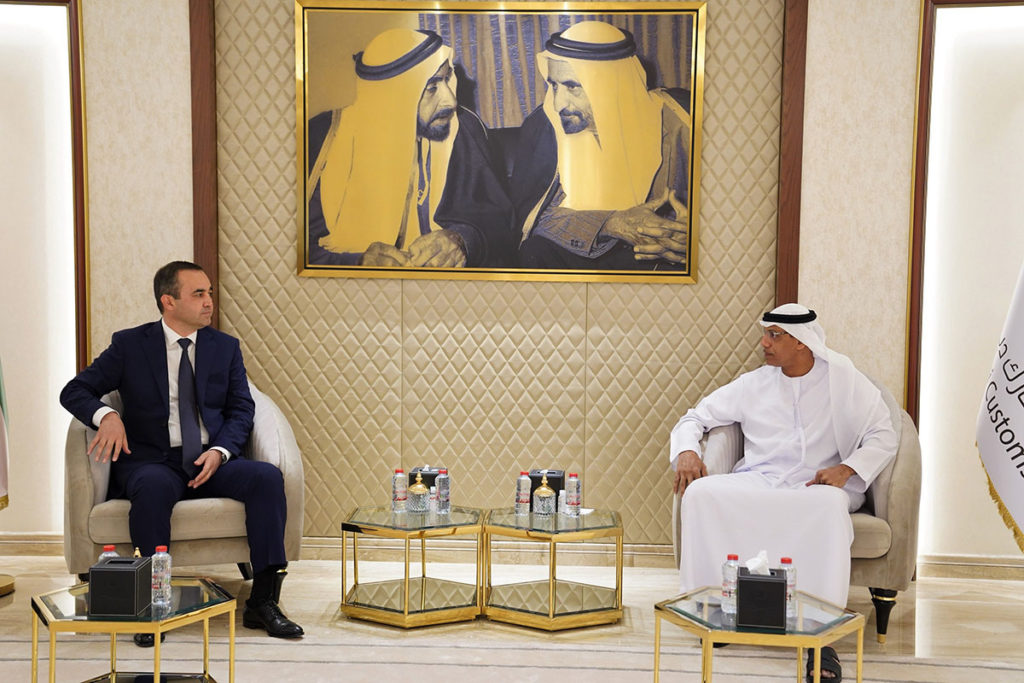 Ahmed Mahboob Musabih, Director General, Dubai Customs, and CEO, Ports, Customs and Free Zone Corporation, recently received an Uzbekistani delegation headed by Akmalkhuja Mavlonov, Chairperson of the State Customs Committee of the Republic of Uzbekistan and Abdulaziz Urolboevich Akkulov, the Uzbekistan Ambassador to the UAE.
"We work hard to enhance our relations with customs organizations in friendly states to help grow mutual trade and exchange knowledge and expertise," commented Musabih.
In a press statement said that it has succeeded in achieving great progress by enabling customers to benefit from the Authorized Economic Operator, which provides excellent facilities for member countries of the programme, and enable traders and companies to overcome the current challenges in the international trade environment, .
The Customs Inspection Division delivered a presentation on Siyaj Unit, which Dubai Customs launched to monitor the customs ports in the emirate more efficiently relying on the latest AI technologies and highly trained inspectors.
The Uzbekistani delegation also visited the control room at Dubai Customs, and they were briefed on the smart system for tracking movement in customs centers by cameras. The delegation members also conducted a field experience of the VR training system that provides inspectors practical training.
During the visit, a Memorandum of Understanding was signed to enhance cooperation between Dubai World Trade and Uzbek Customs. Mavlunov Akmalkuja Yusupovich, Chairman of the Government Customs Committee of Uzbekistan and Engr. Mahmood Al Bastaki, Chief Operating Officer, Dubai Trade World, signed the MoU.
Want to stay updated on the latest industry news and trends? Subscribe today to receive your monthly news highlights directly in your inbox!