FedEx New paperless mobile shipping solution allows shippers to prepare shipments quicker on their mobile devices in the Middle East.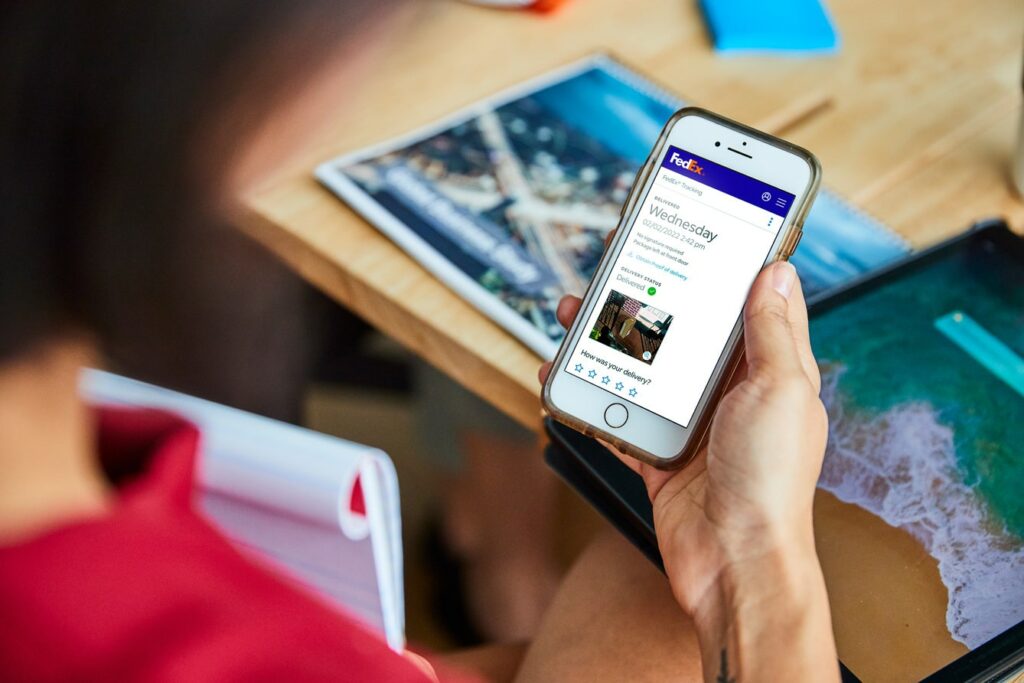 FedEx Express, a subsidiary of FedEx Corp. (NYSE: FDX) and the world's largest express transportation company, has launched FedEx Ship Manager® Lite (FSML), a new mobile shipping solution, for shippers in the United Arab Emirates (UAE), Bahrain, and Kuwait to prepare their packages with greater ease and flexibility.
FSML is a web-based mobile shipping solution providing shippers, even those without a FedEx account who are dropping off packages at the FedEx World Service Centers (WSC), the convenience of preparing shipments without filling out a paper airway bill and printing shipping labels and commercial invoices. With FSML, shippers can easily fill out their shipment information and create a shipment reference QR code using their smart devices and present it to the FedEx agent when dropping off their package.
Customers are demanding faster and simpler ways to prepare their shipments. "FSML is another way we are making shipping simpler with digital solutions to make our customers' lives easier. This solution brings shipping into the digital age, where convenience is a priority. With FMSL, customers in the UAE, Bahrain, and Kuwait can now ship packages without printing any documents, right from their mobile devices," said Taarek Hinedi, vice president of FedEx Express Middle East and Africa operations.
In addition, the enhanced solution allows shippers in Kuwait to fill out the shipping information on their mobile devices and order a pick-up at their home address or place of work and simply present the QR code to the FedEx courier.
FedEx is continuously enhancing its services by introducing innovative shipping solutions to meet the growing needs of customers. In the UAE, FedEx recently integrated WhatsApp, one of the country's most popular instant messaging apps, into its e-commerce delivery solution FedEx Delivery Manager International. Using the service, recipients expecting their packages can receive delivery notifications, chat with FedEx directly, and manage their delivery time and location with the click of a button.