Automechanika Dubai marks its 20th edition at the Dubai World Trade Centre (DWTC) from October 2nd–4th, 2023.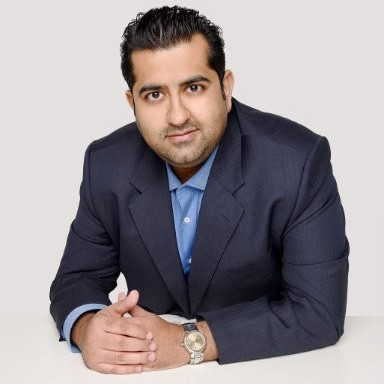 Goodyear, one of the world's largest tire companies, is poised to make its significant 4th impact with Goodyear-branded engine oils in the automotive, industrial, power generation and marine sectors. For the fourth time, Goodyear Lubricants will be showcasing a diverse range of over 100 varieties of Goodyear engine oils and specialty lubes, totaling over 400 SKUs for sale in the Middle East, Africa and parts of Asia.
Goodyear Lubricants are distributed exclusively by ALONSA ELECTRIC GROUP (a member of the Al Tara Group since 1978). Goodyear (and winged foot design) and blimp are the trademarks of Goodyear Tire & Rubber CO, Akron, Ohio, USA, used under license by ALONSA Electric Gulf Fzco since 2020. Alonsa is a diversified commerce group, with one of its business verticals being solely responsible for the marketing and distribution of automotive engine oils and specialties under the Goodyear brand.
In the 2023–2024 development plan, Egypt, Nigeria, Saudi Arabia and South Africa are critical focal points for the company's aggressive revenue outreach. It plans to establish additional distribution points across these zones. ALONSA has already set up distribution partners in over 26 countries for Goodyear lubricants since 2020 under its distribution program.
Goodyear Lubricants products are ESMA-certified for sale in the UAE. The specifications of the API are applied to products where applicable. Goodyear VIGOR 15W40 CI4 is a high-performance diesel lubricant with Volvo and Mercedes-Benz OEM certification. GOODYEAR CRUIZER PLUS 5W40 API SN is Mercedes-Benz certified. All products have the latest accreditation. Goodyear Lubricants blending plants are in Europe, Malaysia, the UAE and the USA. The products are primarily tested in ISO 17025 laboratories.
ALONSA's product development team is set to launch a comprehensive range of lubricants, fluids, and additives tailored for electric vehicles. Additionally, products from its USA production facility, featuring fully synthetic gasoline engine oil adhering to SP API standards, are set to hit the market. Alonsa & Goodyear are also in the final stages of developing a high-performance lubricant for racing engines, formulated with Ester and Mas treatment for enhanced horsepower and torque.
For corporate social responsibility, the ALONSA Group nurtures entrepreneurship by actively promoting and appointing distributors of Goodyear lubricants. The group empowers local startups and dynamic individuals to become resellers with the support of established distributors in their respective countries.