The signing ceremony took place at GWC's Regional Hub in Doha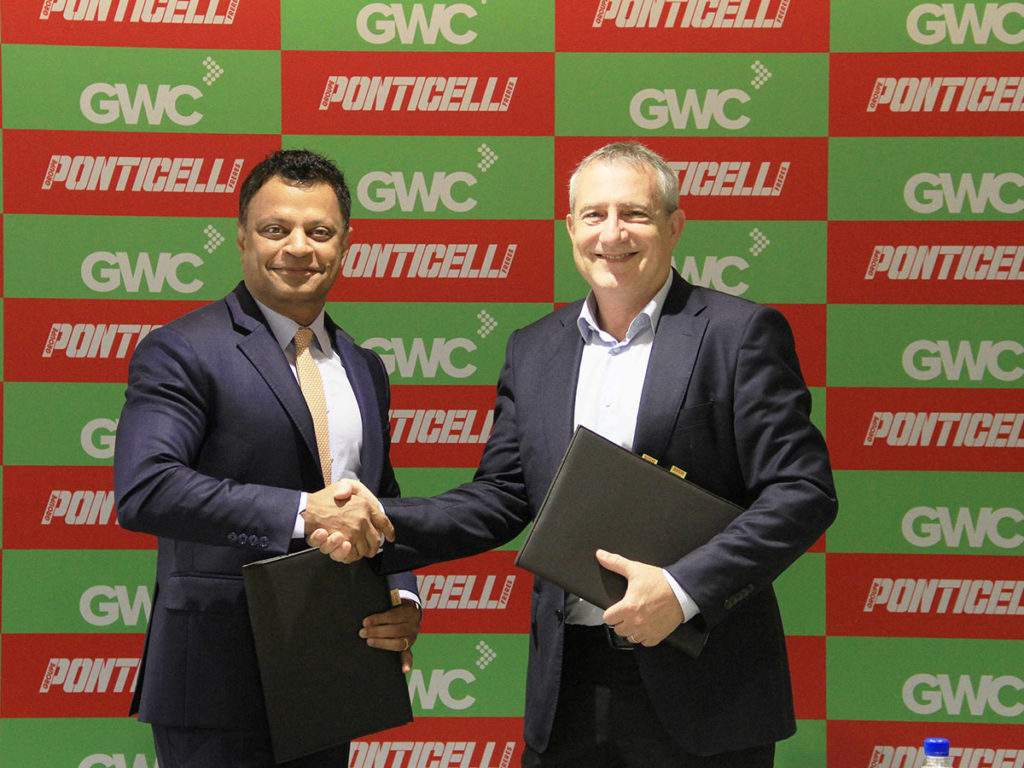 Qatar's GWC has signed an agreement with France's Ponticelli Frères Group, by which GWC will handle the freight forwarding, customs brokerage and transport for Ponticelli in the State of Qatar for a period of three years.
The signing ceremony took place at GWC's Regional Hub in Ras Bufontas Free Zone between Ponticelli Frères Group Qatar Country Manager Charles Caia and GWC Group CEO Ranjeev Menon. The ceremony was attended by top officials from both companies.
"GWC's track record of reliable delivery and commitment to international standards is a matter of utmost importance for us," stated Caia. "With this agreement, we are sure to enhance the speed of delivery and efficiency of operations for both Ponticelli and our customers in the State of Qatar," he added.
Qatar is one of the top three exporters of LNG in the world, and with its North Field Expansion, it is set to expand its capacity a full 50% by 2027, fulfilling a global surge in demand.
"GWC takes every action to enable oil and gas operations in the State of Qatar by offering unparalleled scale and efficiency ensuring that all the diverse logistics needs of the oil and gas industry are met with the highest grade of professionalism." remarked GWC Group CEO Ranjeev Menon.
GWC started by providing onshore operations, breakbulk handling, heavy equipment transportation, warehousing, customs clearance, and freight forwarding. The company's infrastructure has since grown to include open yards for pipe laydowns, chemical and hazmat storage, and overhead cranes for repair and refurbishment, a press communique concluded.
Want to stay updated on the latest industry news and trends? Subscribe today to receive your monthly news highlights directly in your inbox!