MoU outlines plans to utilize portfolio of HPS' automation technologies in Suez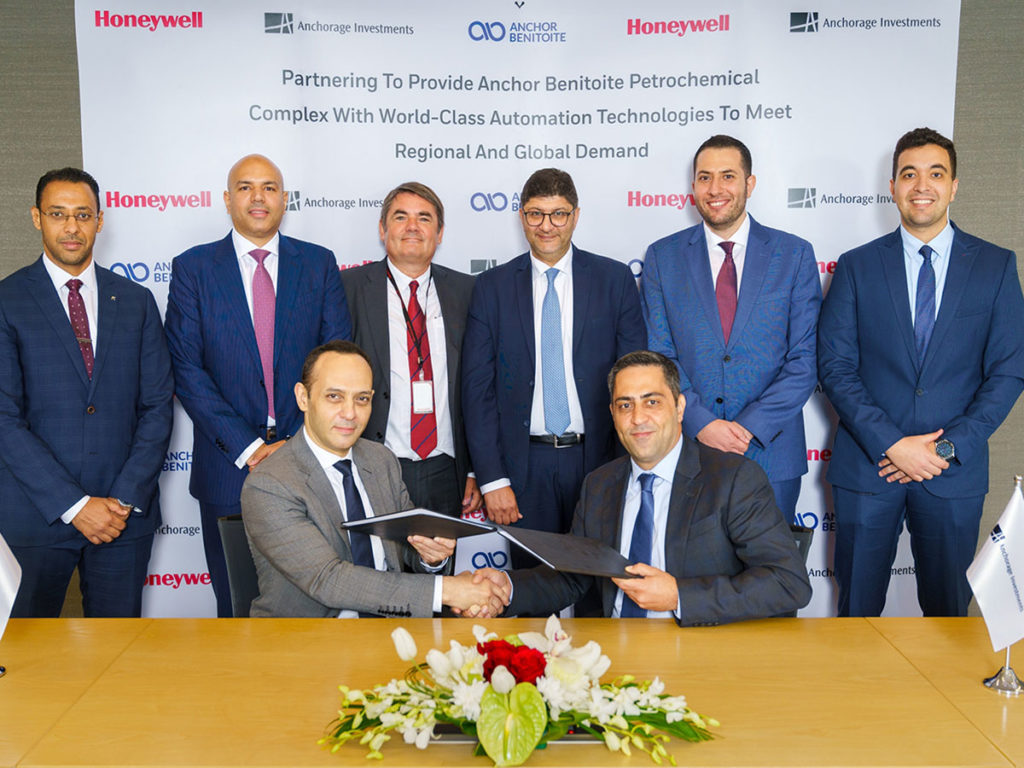 Honeywell and Anchorage Investments Ltd. recently announced the signing of a Memorandum of Understanding (MoU) that paves the way for Honeywell's latest industrial autonomous technologies to be installed at the state-of-the-art Anchor Benitoite Petrochemicals Complex to be built in Egypt's Suez Canal Economic Zone.
Under the framework of the MoU, the companies will enter preliminary discussions with the aim of appointing Honeywell Process Solutions (HPS) as the Integrated Main Automation Contractor (IMAC) for the facility.
As part of the proposed future agreement, HPS would also supply Anchorage Investments with a range of cutting-edge technologies designed to enhance the operational safety, security, and efficiency at the complex.
Integrated automation of complex petrochemical facilities can achieve substantial benefits and savings in project capital and operating expenditure, as well as reduce potential risks during plant construction and commissioning.
"Honeywell is uniquely positioned to provide unmatched and seamless integration of ready-now automation technologies to improve the efficiency and performance of Egypt's petrochemicals industry," remarked George Bou Mitri, VP and GM, Honeywell Performance Materials and Technologies, Middle East, and North Africa.
"Installing integrated automation technologies in complex petrochemical facilities can achieve substantial benefits, reduce potential risks and enhance the petrochemical industry's performance in Egypt," commented Dr. Ahmed Moharram, Founder and Managing Director, Anchorage Investments.
Operating from the North African hub in Cairo, Honeywell works with some of Egypt's key government and private sector entities in the fields of oil and gas, refining and petrochemicals among others, a press communique concluded.
Want to stay updated on the latest industry news and trends? Subscribe today to receive your monthly news highlights directly in your inbox!