Hosting an event on July 6th, Ideal Standard will be demonstrating its ongoing efforts to contribute to a greener environment.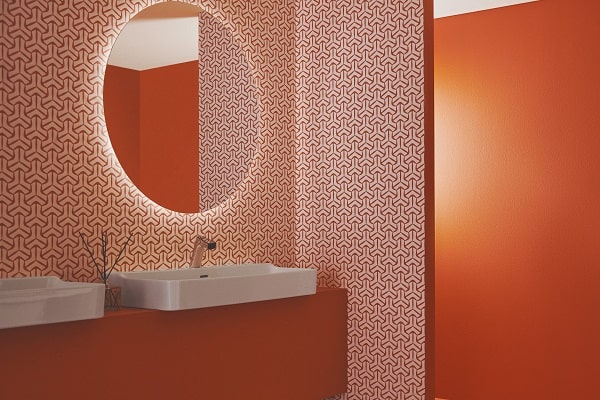 Ideal Standard, the renowned provider of bathroom solutions and products, is excited to announce an upcoming event to highlight their commitment to sustainability. The press conference, titled 'Together for a Better Future,' serves as a platform to showcase Ideal Standard's ongoing sustainability initiatives.
As part of their dedication to reducing carbon emissions, Ideal Standard successfully switched to 100% renewable electricity in its UK ceramic plants in 2021. This transition has resulted in a remarkable reduction of 2,200 tonnes of CO2. Additionally, the installation of photovoltaic panels at its Wittlich production facility in Germany in 2022 has generated an impressive 2 million kWh of onsite renewable energy.
Ideal Standard's new sustainability report, entitled 'Together for a Better Future,' sets out nine key commitments that focus on decarbonisation, the circular economy, product innovation, safety, and equality. These commitments align with the sustainability principles defined by the UN Global Compact, which Ideal Standard joined in 2022. With a target of reducing carbon emissions by 30% in 2030 and achieving complete carbon neutrality by 2050, Ideal Standard is committed to driving impactful change.
In addition to their renewable electricity usage, Ideal Standard has switched to 100% FFS/PEFC sustainable certified timber in all products and eliminated 80 tonnes of virgin plastic from packaging through optimisation and sustainable alternatives. Ideal Standard also aims to achieve zero-waste to landfill by 2030 through innovative recycling solutions and reusing waste materials in their manufacturing processes.
Recently, the company launched Aesth|ethics, a carbon-neutral pop-up event in Venice, which highlighted their design excellence, ethical achievements, and sustainability commitments. The company also published Environmental Product Declarations (EPDs) for over 5,000 products, providing architects and specifiers with detailed information on the environmental impact of their offerings.