Hyderabad-headquartered diversified conglomerate opens its first overseas office in Dubai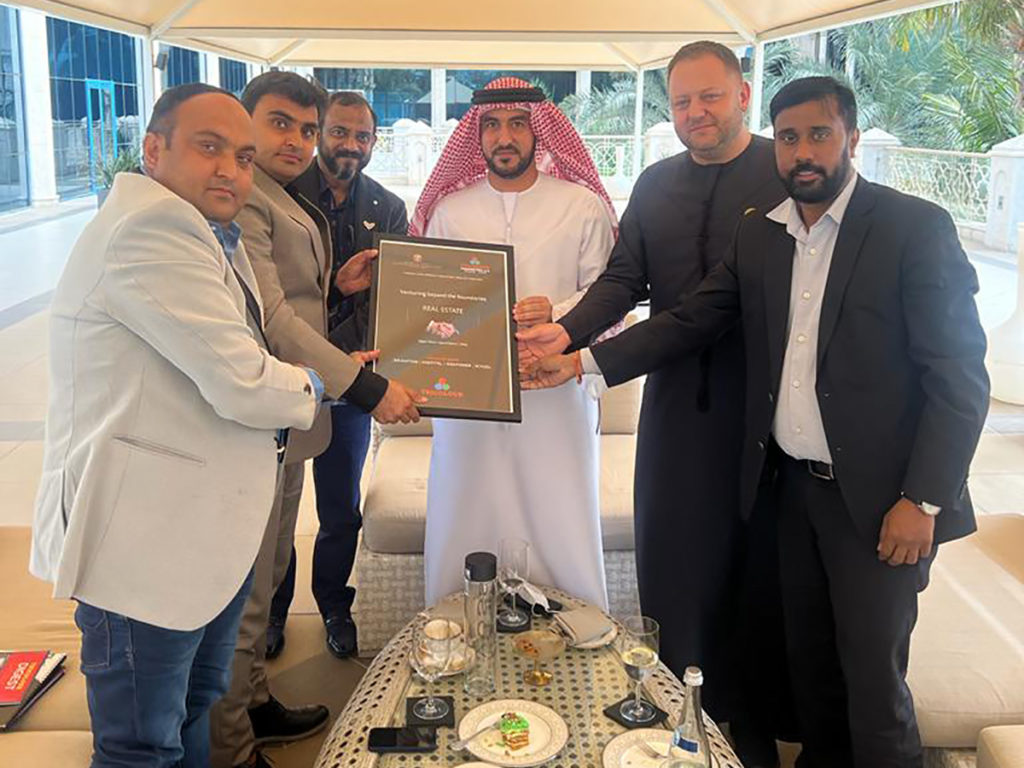 India's major real estate developer Tricolour has expanded overseas in the UAE, opening its first office in Dubai and signing a deal with the Private Office of HH Sheikh Ahmed Bin Faisal Al Qassimi for development of commercial and residential properties in the UAE.
A Memorandum of Understanding was recently signed by Chandan Kumar Jha, Chairman and Managing Director, Tricolour and Tomasz Zaleski, Chairman of the Private Office of HH Sheikh Ahmed Bin Faisal Al Qassimi. The signing ceremony was also attended by Salwa Abdul Aziz Zein, CEO and Dunston Pereira, COO, HH's Private Office, and Ranjan Kumar Jha, Executive Director, Tricolour Group.
Tricolour will be developing world-class hotels in Dubai and Abu Dhabi, as well as residential developments, commercial spaces and leisure facilities in all emirates.
"With our vast property development portfolio in India's six major cities, we are delighted to partner with H.H. Sheikh Ahmed Bin Faisal Al Qassimi office to bring more projects and our expertise here in the UAE. These ventures are expected to create up to 3,000 jobs in the UAE in the next three years," affirmed Jha.
"Real estate development projects are currently underway in Abu Dhabi, Al Ain, Sharjah, Dubai and Ras Al Khaimah. Our focus is on job creation and to learn from and apply the technologies and designs that Tricolour has implemented in their vast portfolio of projects," asserted Salwa.
"We are creating the future and opening opportunities for communities in this country," noted Zaleski. The Tricolour Group, established in 2010, also has interests in healthcare, labour consultancy, education and entertainment.
Want to stay updated on the latest industry news and trends? Subscribe today to receive your monthly news highlights directly in your inbox!